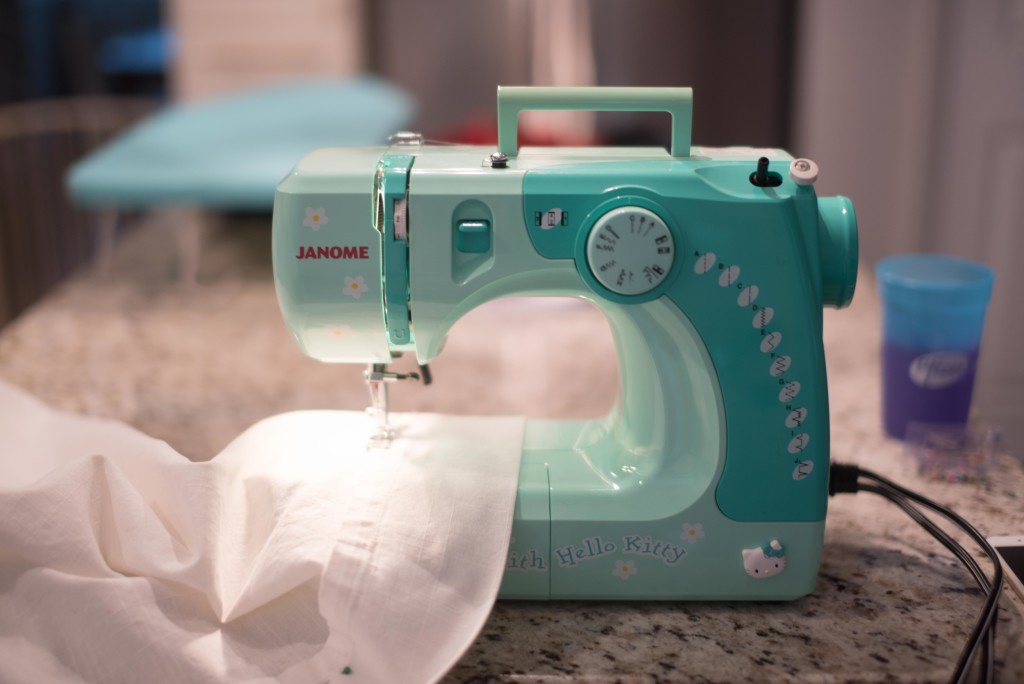 Back for more One Room Challenge goodness!
Well, I got all my sewing done for our little gals room!   (back up to see week 1 here!)
*Yes, I own and use a Hello Kitty sewing machine. It's wonderful, don't judge.
I used a pair of Ritva Ikea curtains. I washed and dried them (to pre-shrink since they are 100% cotton), then I hemmed added the Lee Jofa trim to the leading edges. The curtain rods are set to arrive today, so hopefully we'll get them hung over the weekend.  I also magically found brackets on eBay. They aren't the exact ones I wanted, but for 1/4 the price, I couldn't let them go. I wanted them in silver, so some spray paint will remedy that… and I wanted the rectangle back plate (like the example below), but the round will do just fine.  I'm waiting on the fabric for the roman shades to come in and then will get those to the seamstress.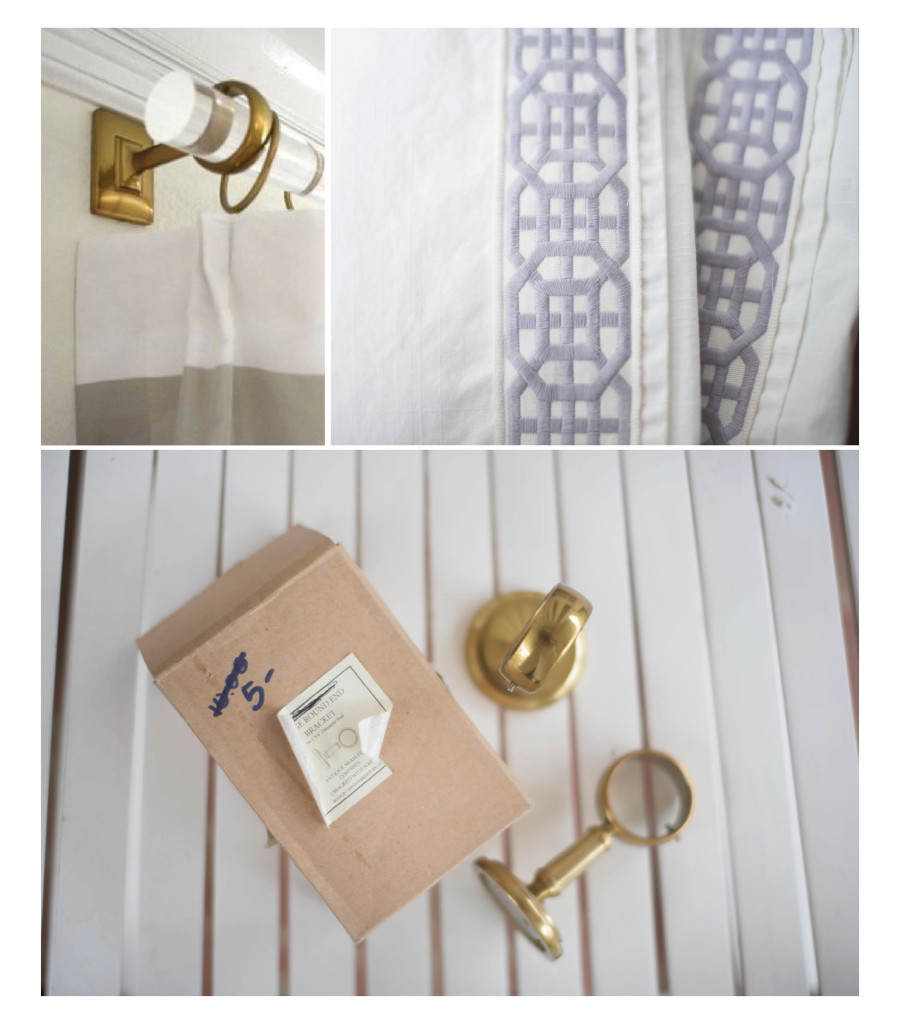 Next, I got to work on the crib skirt. Back when we were in adoption mode, I was going for a gender neutral space, and purchased the skirt from Serena an Lily in their tomato color. Well, now that's not really going to work with my navy and lilac color scheme… so I sewed more of the Lee Jofa trim over the orange band.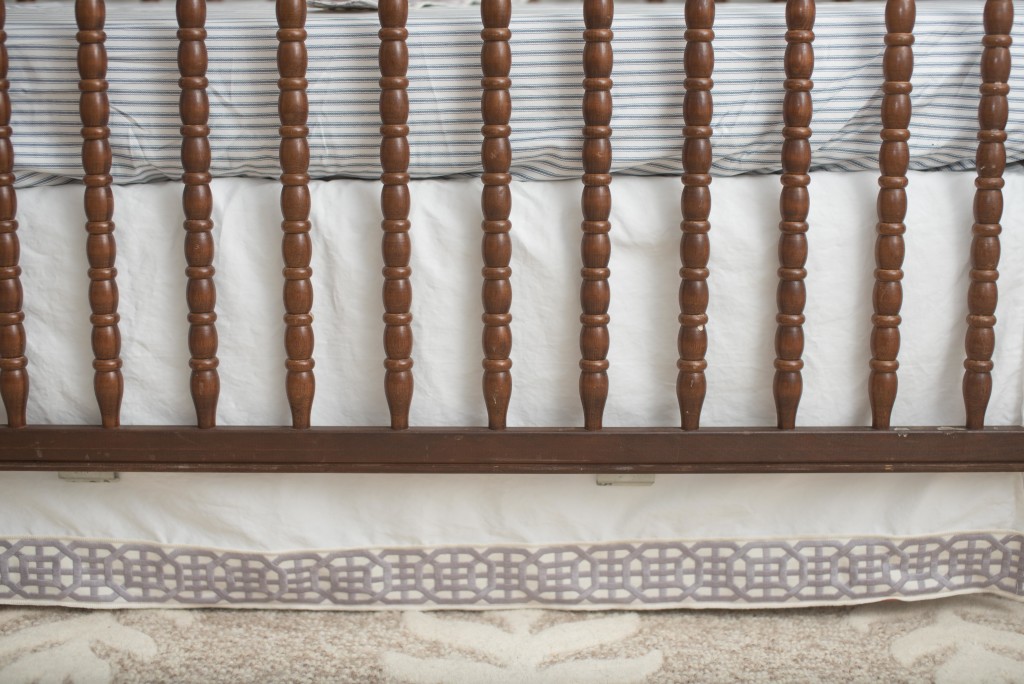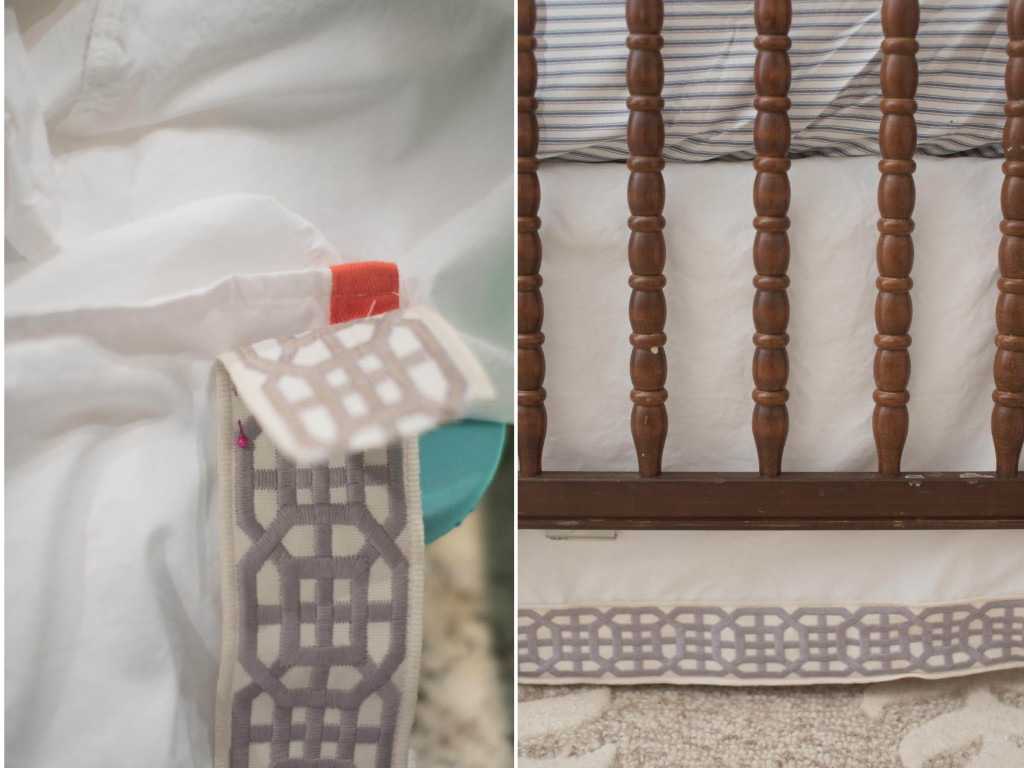 My next project is to frame this baby blanket like the example. This was actually my baby blanket, and one of the very few things I have from when I was a baby. I have all the pieces to put it together, but I didn't have the plexiglass cut just right. I've got to run back to Lowe's and have it fixed. I'm planning to hang it over the crib.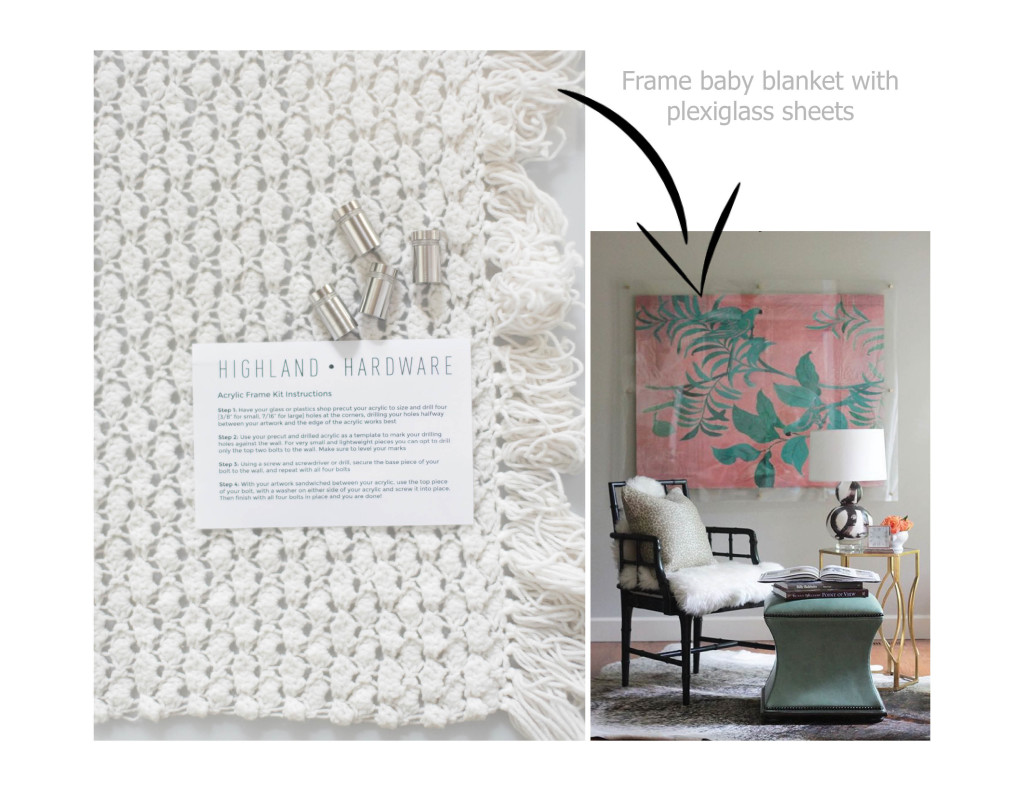 Things still up in the air…. a biggie – the glider. I actually ventured to Pottery Barn Kids last week to seek out the one I mentioned last time. Of course, they didn't have it in stock, but the sales guy told me it was smaller than several they did have on the floor… and I immediately knew I didn't want a chair that small. They did have this one, and I really loved it! But… the price is a little higher than I wanted to spend, and it doesn't have a skirted base. The image I put below of it, isn't completely accurate, because you really don't see the glider mechanism as it looks… but I still wish it was skirted. They dark grey chair is a Best Chair I found online. I really love the look and price… but it doesn't come in navy. The steel color is as close as I can get, which isn't awful. However, it isn't carried in stores, so I can't to sit on it to see if I like it.   Anyone have experience with the Best Chair?
Also… the light fixture. I really love this chandelier, but fear it may hang too low. I am seriously thinking about ordering it and just seeing how I feel about it in person.