August 31, 2017
August 31, 2017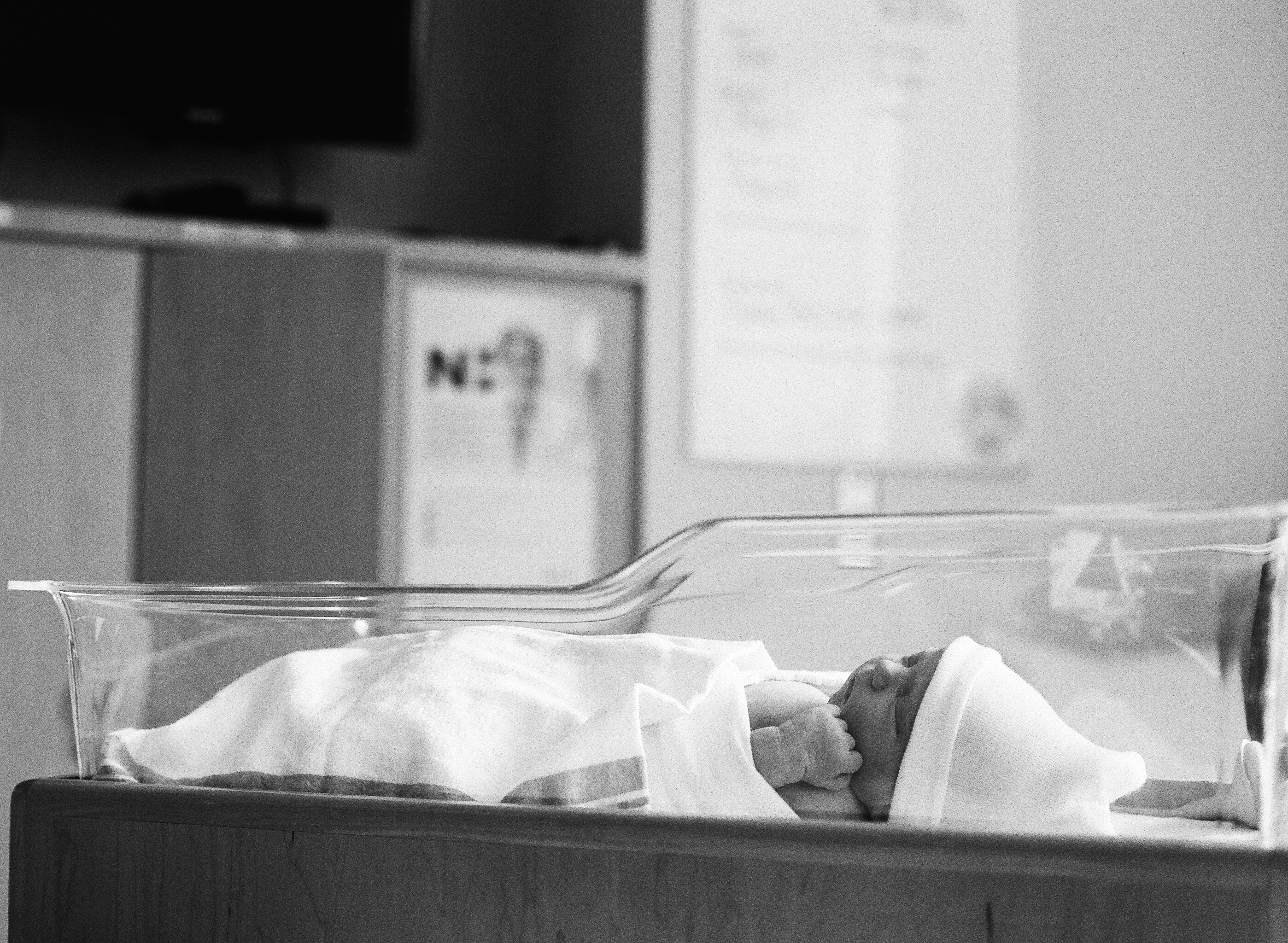 August 9, 2017 8:53AM 20.5" 8.01lbs I was scheduled for a doctor's appointment at 415PM on August 8, mainly for a blood pressure check, since my reading the previous Thursday had been a little off. They checked, it was still off, and over the weekend had been on 24 hour urine collection  (not fun) and it had revealed high amounts of protein in my urine.... and I'd been pretty swollen in the previous few weeks. All this combined with a cervical check of 4.5cm during the appointment.... it was go-time. There was no reason for me to stay pregnant any longer, the benefits were now outweighing the risks. The doctor on call would make the final decision if they would admit me and induce me, but it was looking positive. We were told to grab something to eat and take it with us in case they let me eat. This became my first rookie mistake of labor.... You see, I'd eaten little breakfast and a peanut butter and jelly sandwich and banana for lunch, not exactly the protein packed meal one should eat before running a marathon. So no, my Five Guys burger we stopped to get never got eaten :-(
Last photo of just the two of us!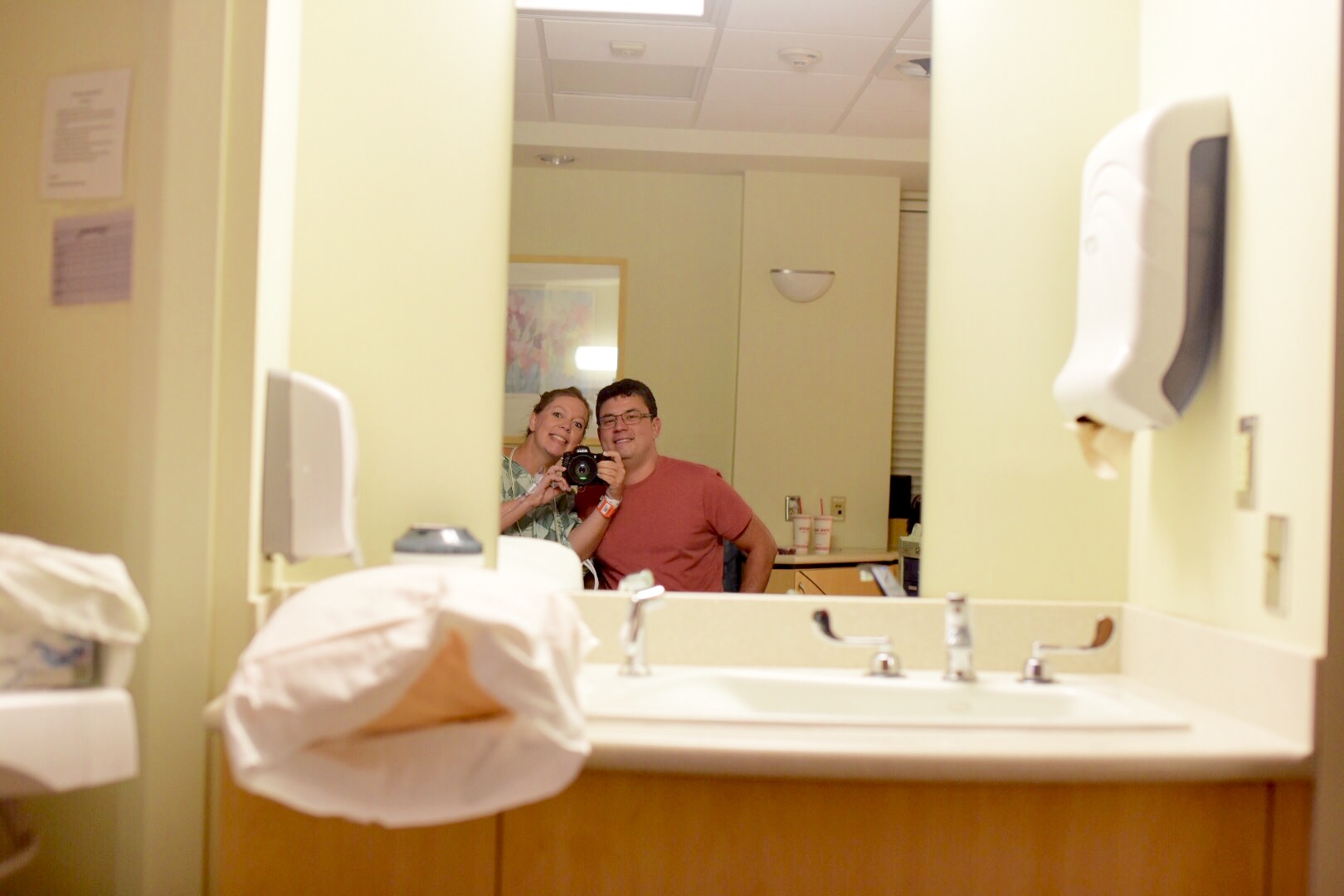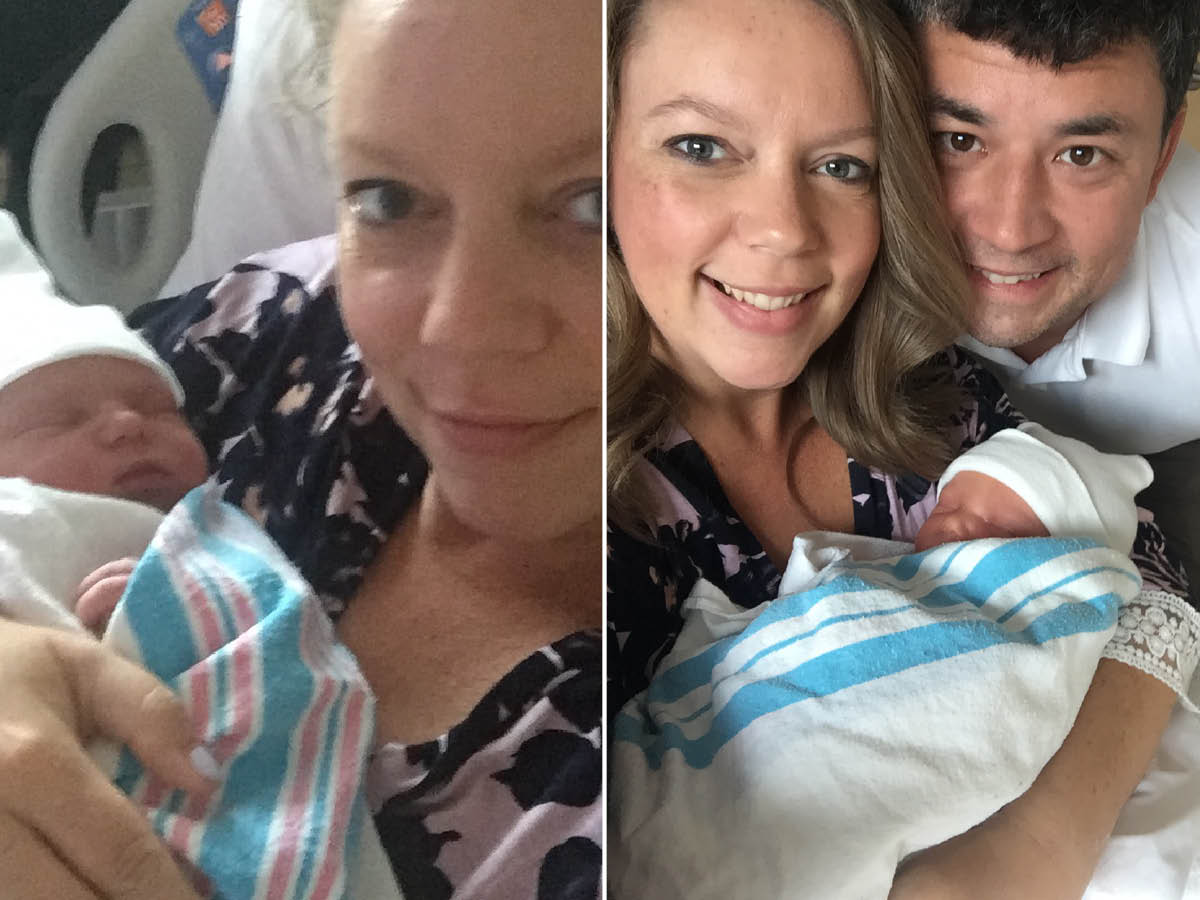 So, about 5PM we scurried home to let the dogs out, and grab our hospital bag and car seat. We were at the hospital by about 545 and were immediately taken to a labor and delivery room. I couldn't believe it was happening. The sweet nurse, Ashley kept me entertained with all sorts of silly admission questions and let me know Dr. Miles would be in to check me and make the call for admission and induction... he came shortly. After about jumping through my skin during the check, he decided it was best I get the epidural before he broke my water... good call, Dr. Miles! The epidural was strange, and weird sensation that I did not enjoy, but I knew the benefits of it outweighed the pain for me (even though, I'd apparently been having contractions and not really feeling them... they just felt like period cramps!) I was pretty shocked that the IV Ashley gave me was 10x more painful than the epidural! I was really scared to be induced, and made it known... but honestly, it was wonderful to feel a little in control of what was happening.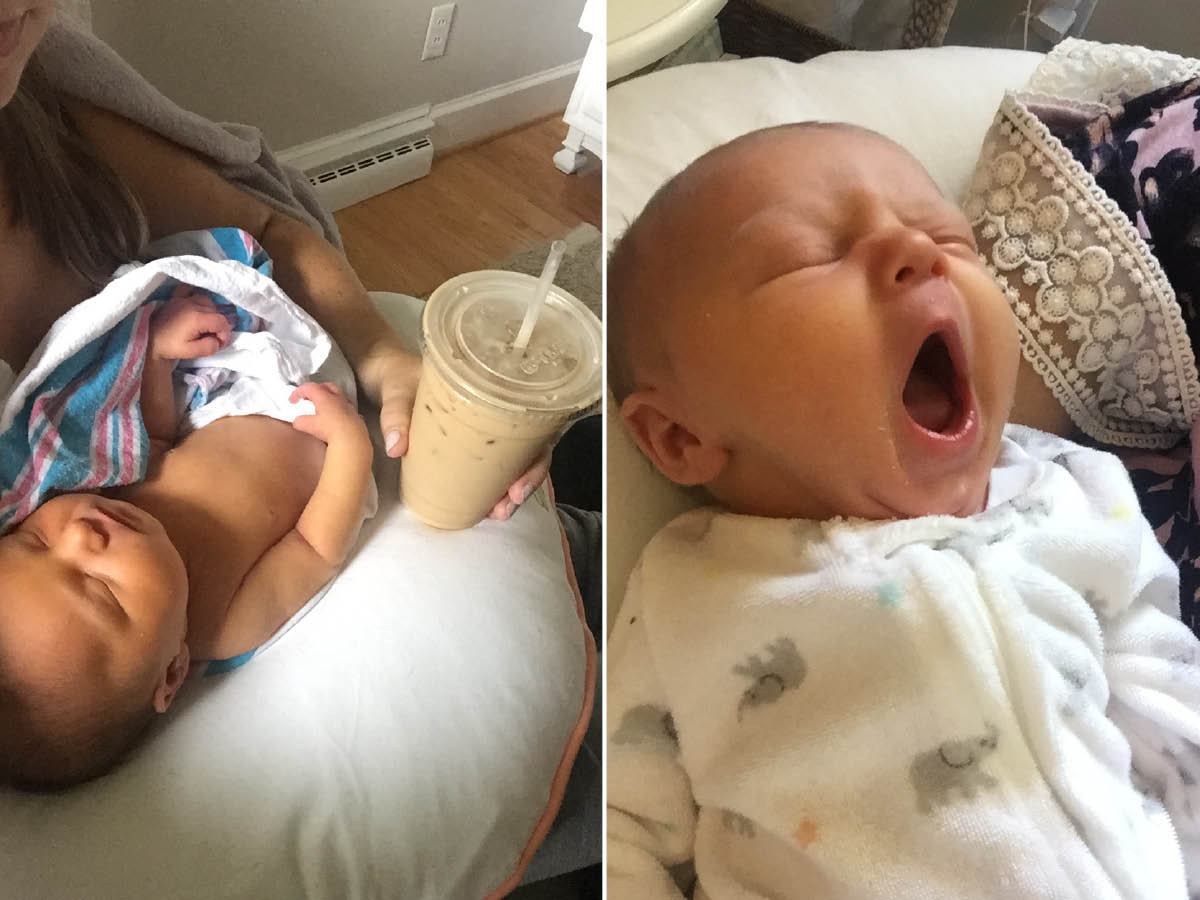 Then we wait. I think about 10PM the new nurse, Joanna checked me and said I was at 5cm.... so, more waiting. About 2AM she checked again, 8CM! We were getting close. We were trying to catch a little sleep, but it was few and far between... especially with the blood pressure cuff going off every 15 minutes. At 4AM she checked again... we'd made it to 10cm! It was push time, and we would meet our baby girl soon. Joanna was amazing and alone, stayed with us all night. I hated she was off at 7AM and not there for the delivery. She was such an awesome support person. We'll call "soon" a relative term.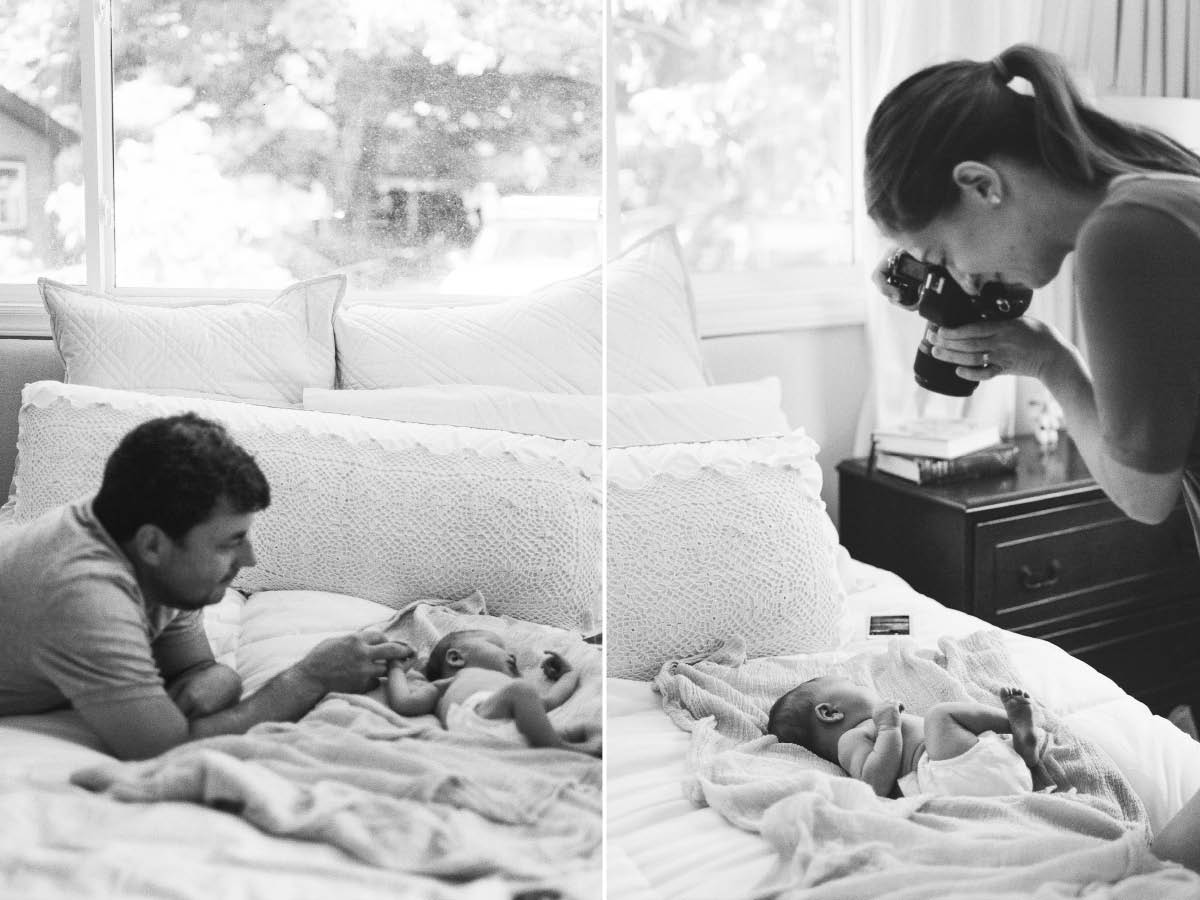 I pushed... and pushed and pushed, for 4.5 hours. Thankfully, none of the nurses ever gave up on my pushing ability! The only trouble we seemed to be facing was Kate was turned sideways... she was facing my left side instead of my back, making it tough for her to rotate under my pelvic bone and come out. The new nurse (another Ashley!) decided I should try laboring on my side. I didn't know it was a thing! The rolled me over on my right side and had me push that way, it was the only time I remember being upset during labor, and I'm not really sure why. Perhaps I could feel more, or I knew this was a struggle... I'm not sure. They continued to rotate me left side and right side every so often, and we were making progress! With rotation though, it makes the epidural run from one side to the other, so I would have serious dead leg once we switched sides. Nurses would come and go, but Ashley stayed the whole time... but I swear, every nurse that came in asked it I wanted to use the mirror to see.... and every time, my response was nope... and I wanted to be like... QUIT ASKING. NO, I don't want to see my goods stretched beyond recognition.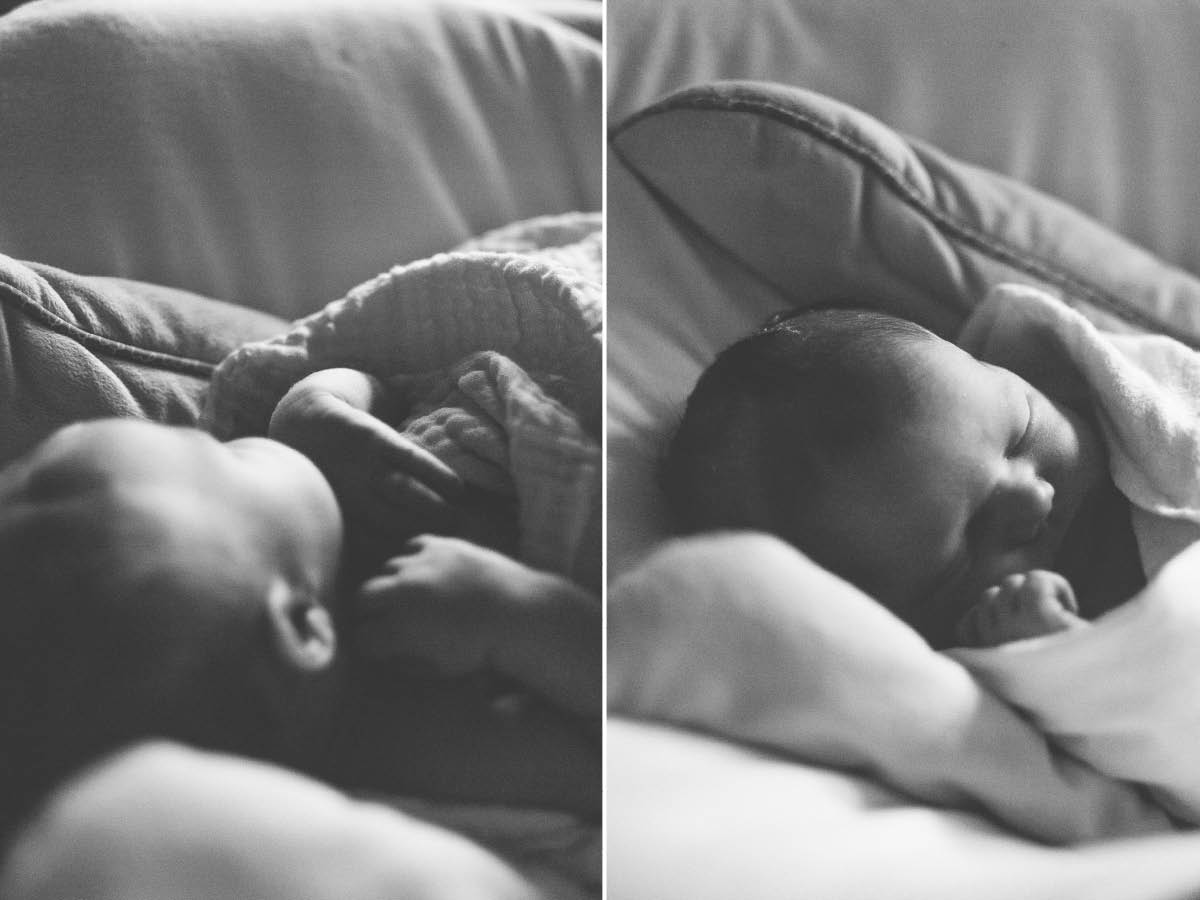 Between pushes I was so thirsty! Thankfully, they kept me stocked with a giant water cup that Jeremy kept feeding me. At one point they put me on oxygen, which made my mouth even drier, but I kept the water coming even though it was a pain to get with the mask on. Between pushes I remember telling stories, or making comments that had little to do with what was happening, I'm sure just my way of coping and having no sleep. Like, I told them that I'd been to the local bagel shop a few days prior, and the girls working commented on my pregnancy hoping that she'd have my hair... and I replied, well my husband has black, curly hair... so, we'll see! Only to walk out of there and think to myself that they probably think my husband is black! (not that that's a big deal, but I thought it was really funny). I also made the comment that I'd happened to shave my legs that day, and that they were all welcome.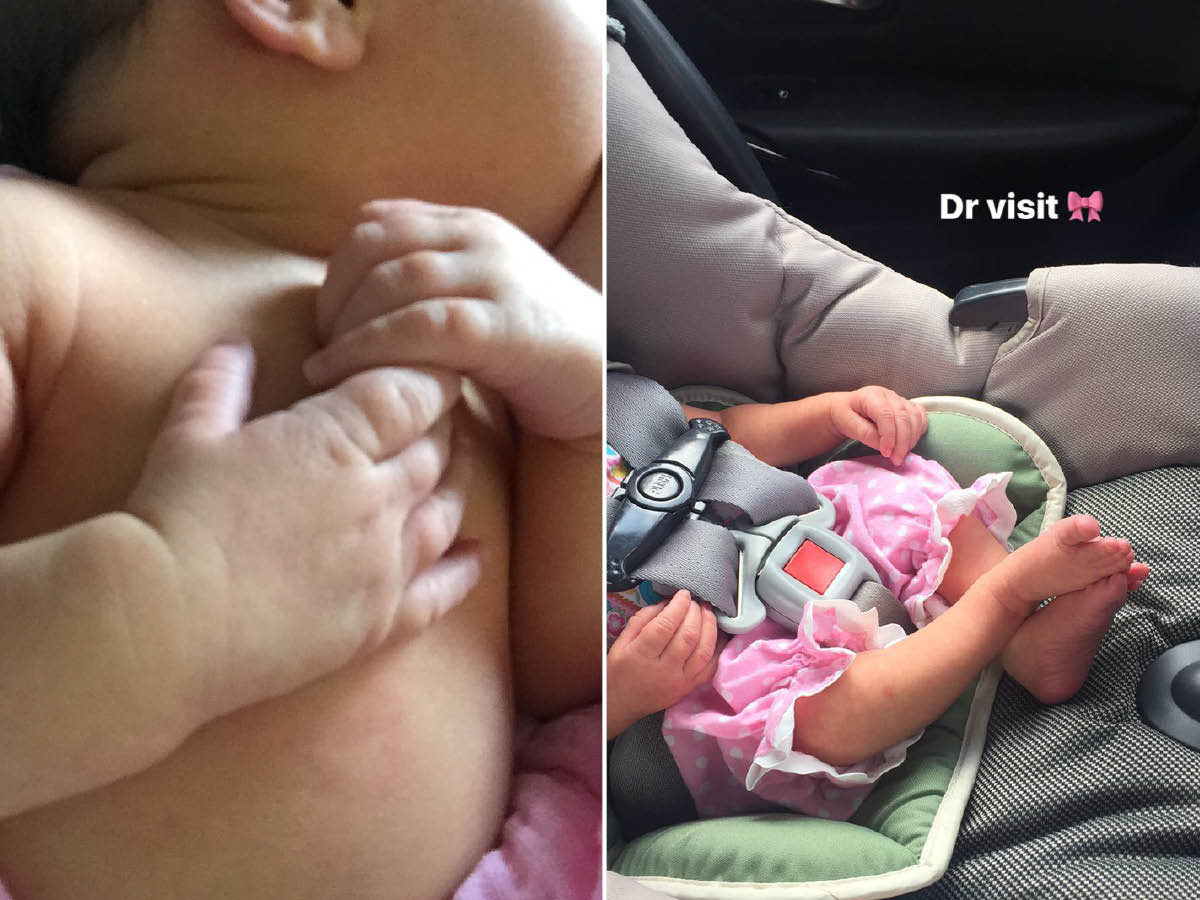 Food Network was on the tv most of the night. They played the same two episodes of Chopped back to back. Once I started pushing, infomercials came one... and I made Jeremy change the channel because they were so annoying, but I don't remember what they were selling, now.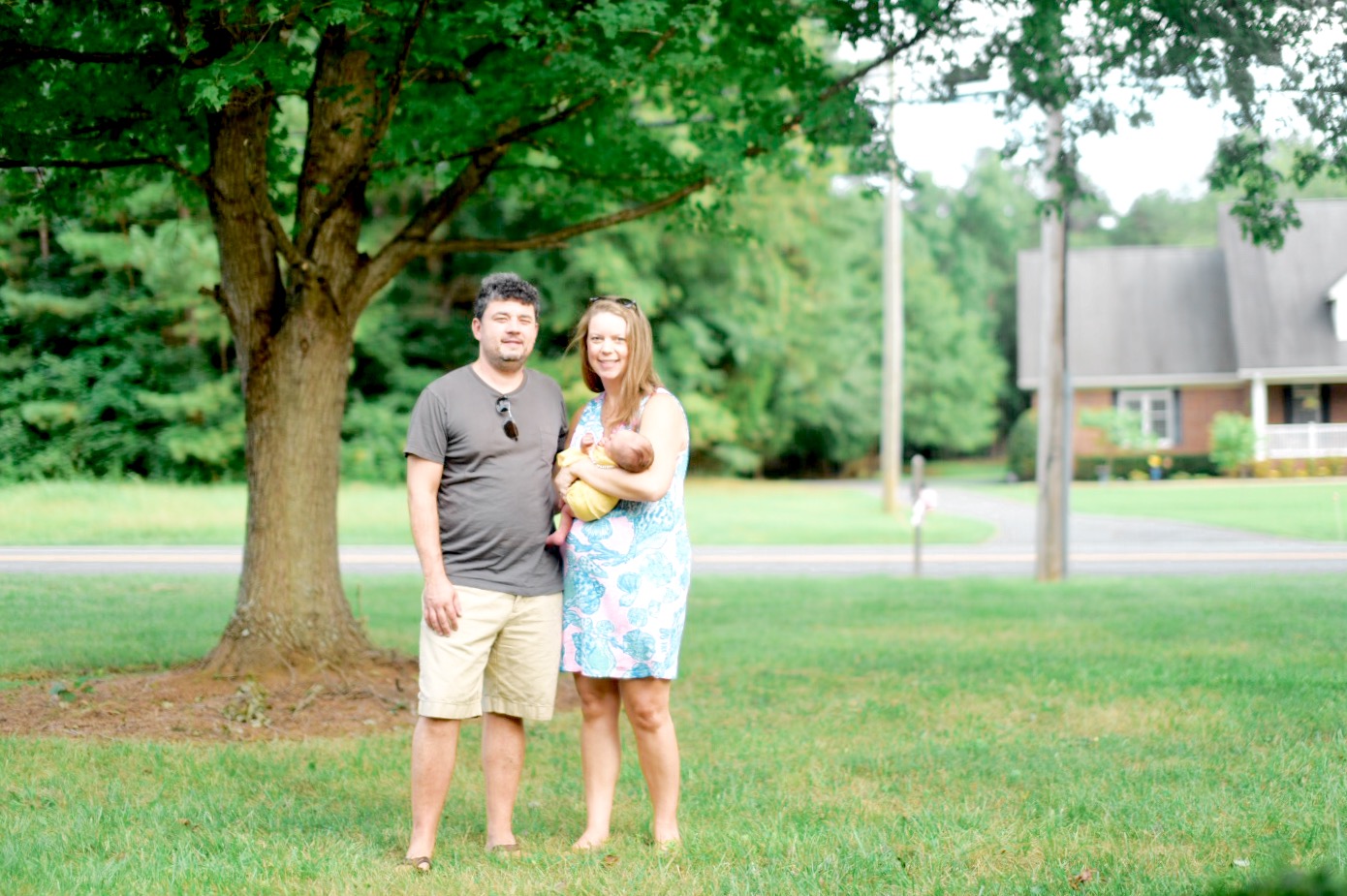 All the sudden Dr. Riggins was there, I don't remember her arriving (to stay.... she'd been in before to check on me) but all the sudden she was there and sitting at the stool at the foot of the bed, counting me through pushes. We were close. Then someone called for a baby nurse and Dr. Riggins spun around to get dressed in her gown, I knew the next push or two would be it, and it was. All dark hair, round face and tiny lips were here. They held her up before dropping her down on my chest and I exclaimed she looked just like Jeremy! She stayed there for a while, and then Jeremy finally got to hold her. The photo below on the right, is our first photo of the three of us... It's one of my favorite photos ever.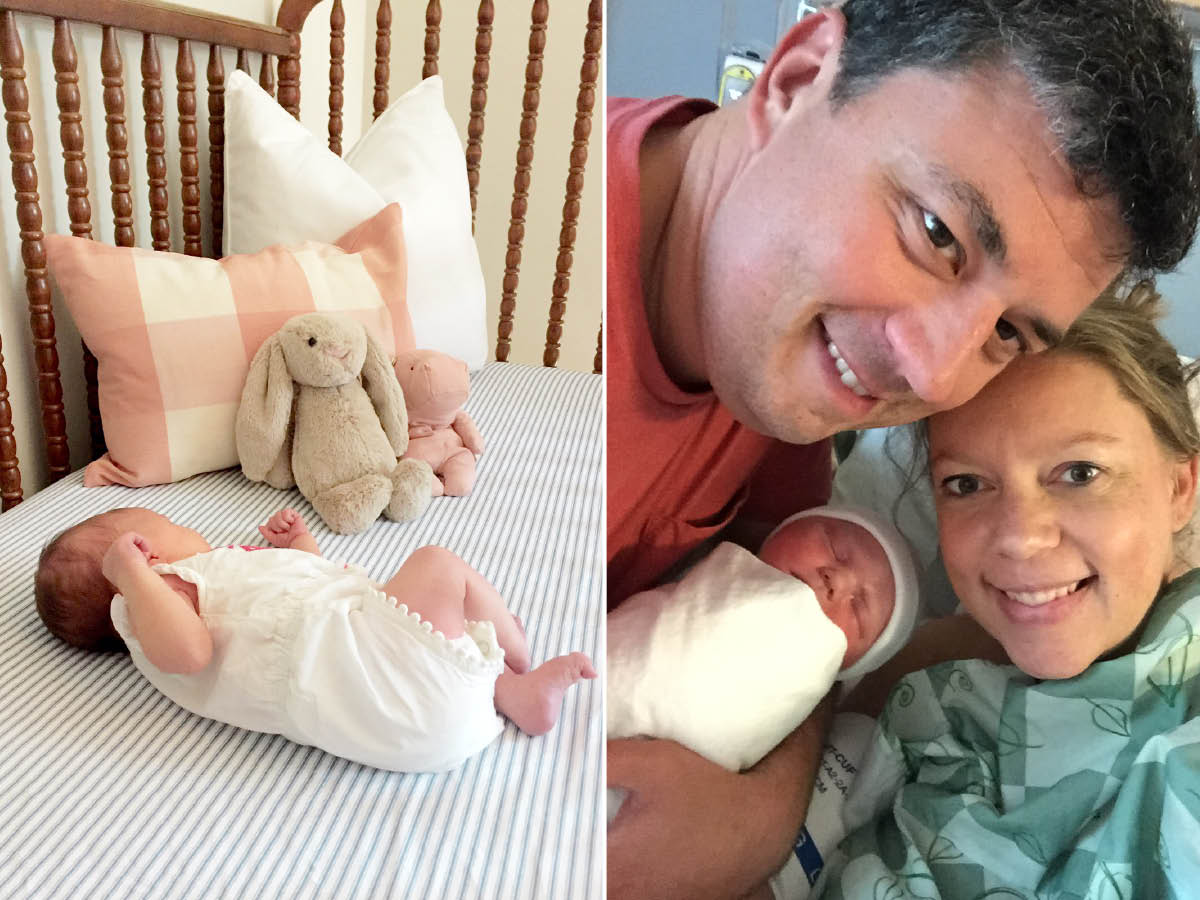 By noon, we'd been awake for 36 hours, but running on pure adrenaline. They got us moved that afternoon to recovery, where we basically got a handful of hours of sleep until midday on Friday when we were discharged home.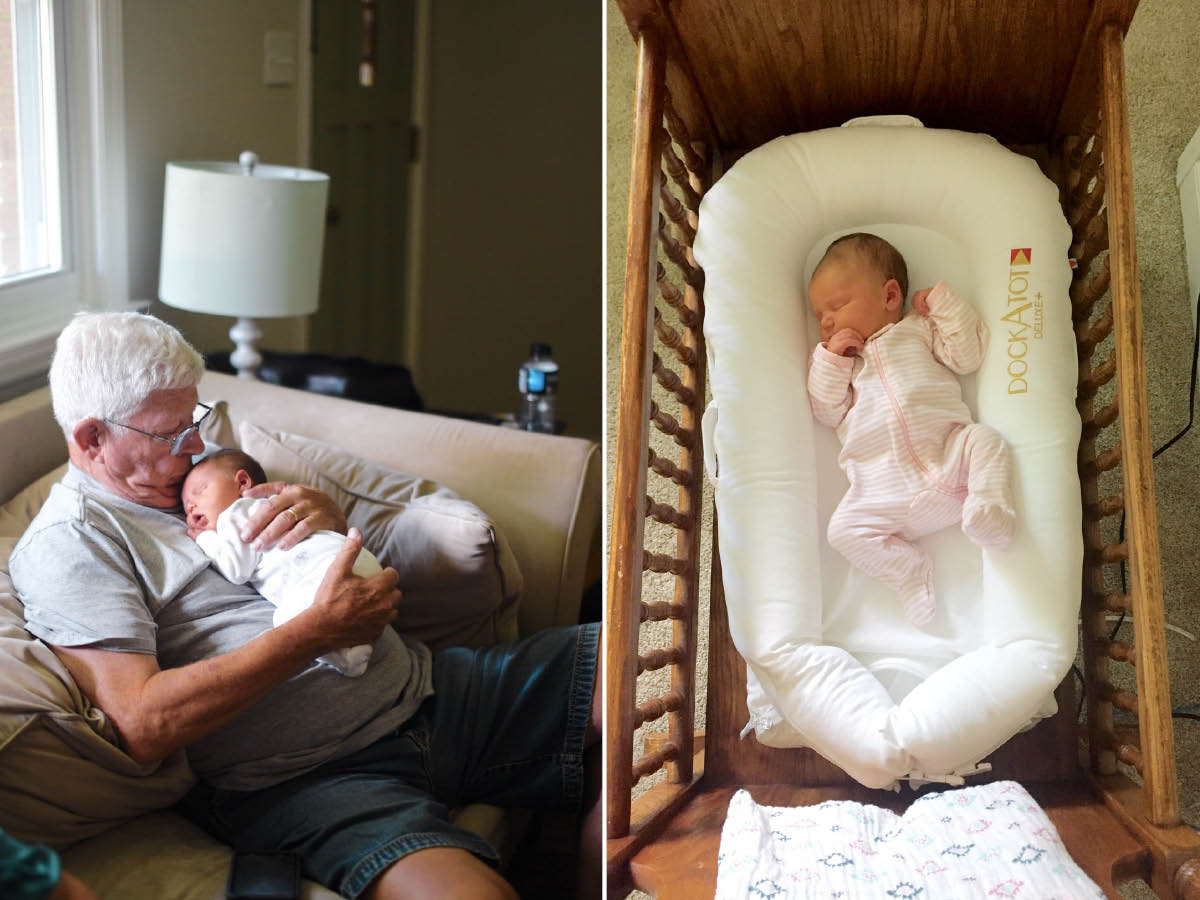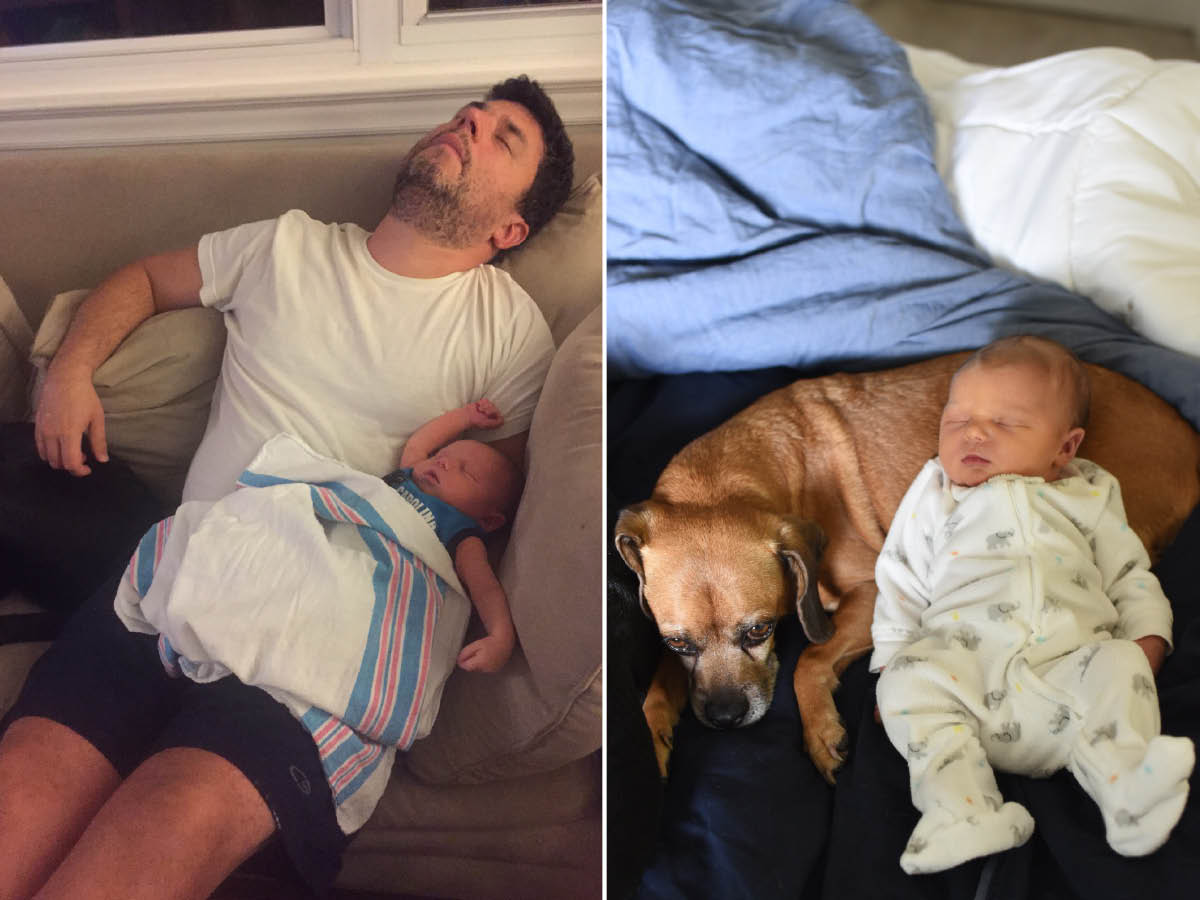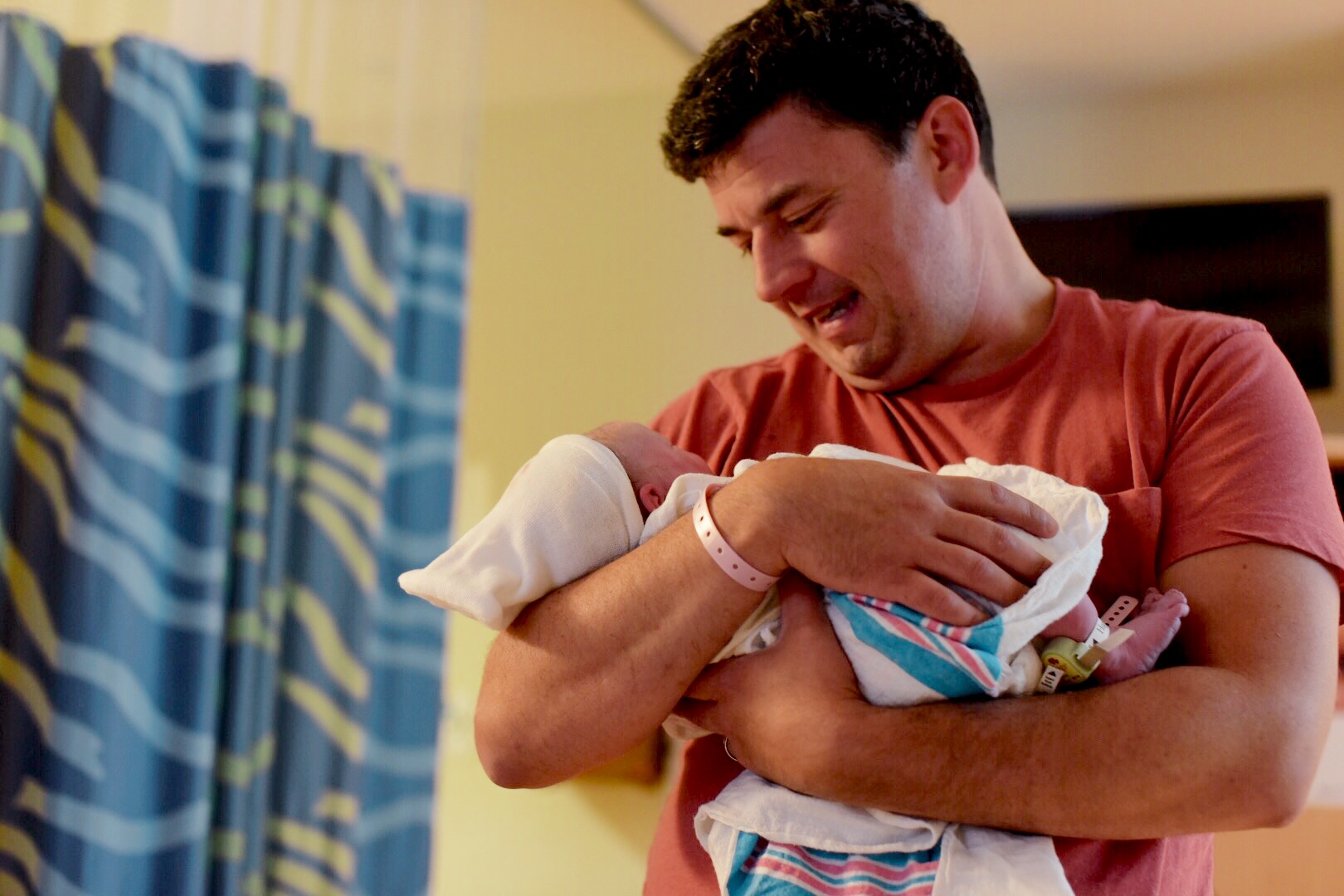 Below is by Lauren Jolly Photography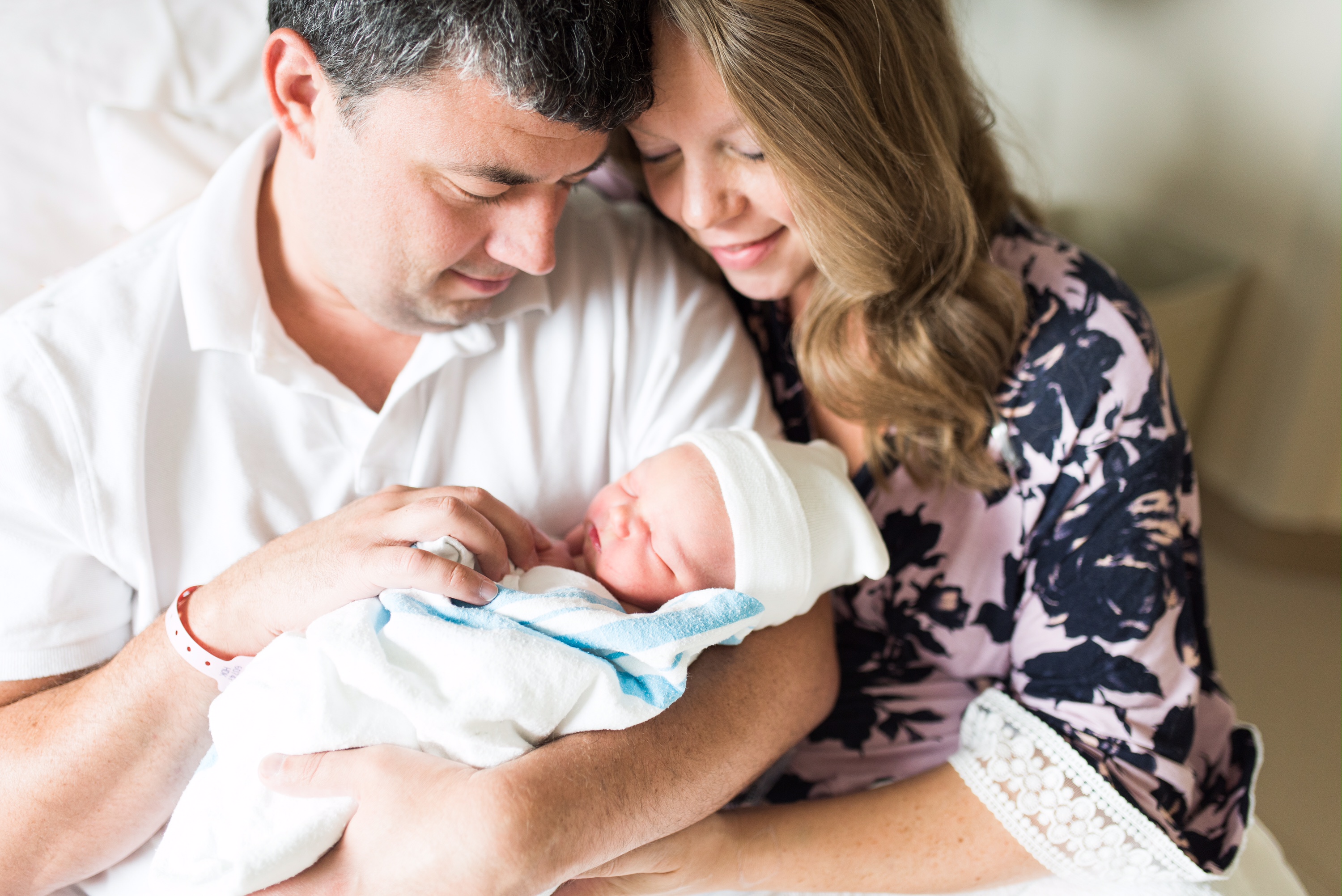 The three weeks since has been a whirlwind. Lots of snuggles, tears, 150+ diapers, loads of laundry, and two sore nipples, but we wouldn't change a thing.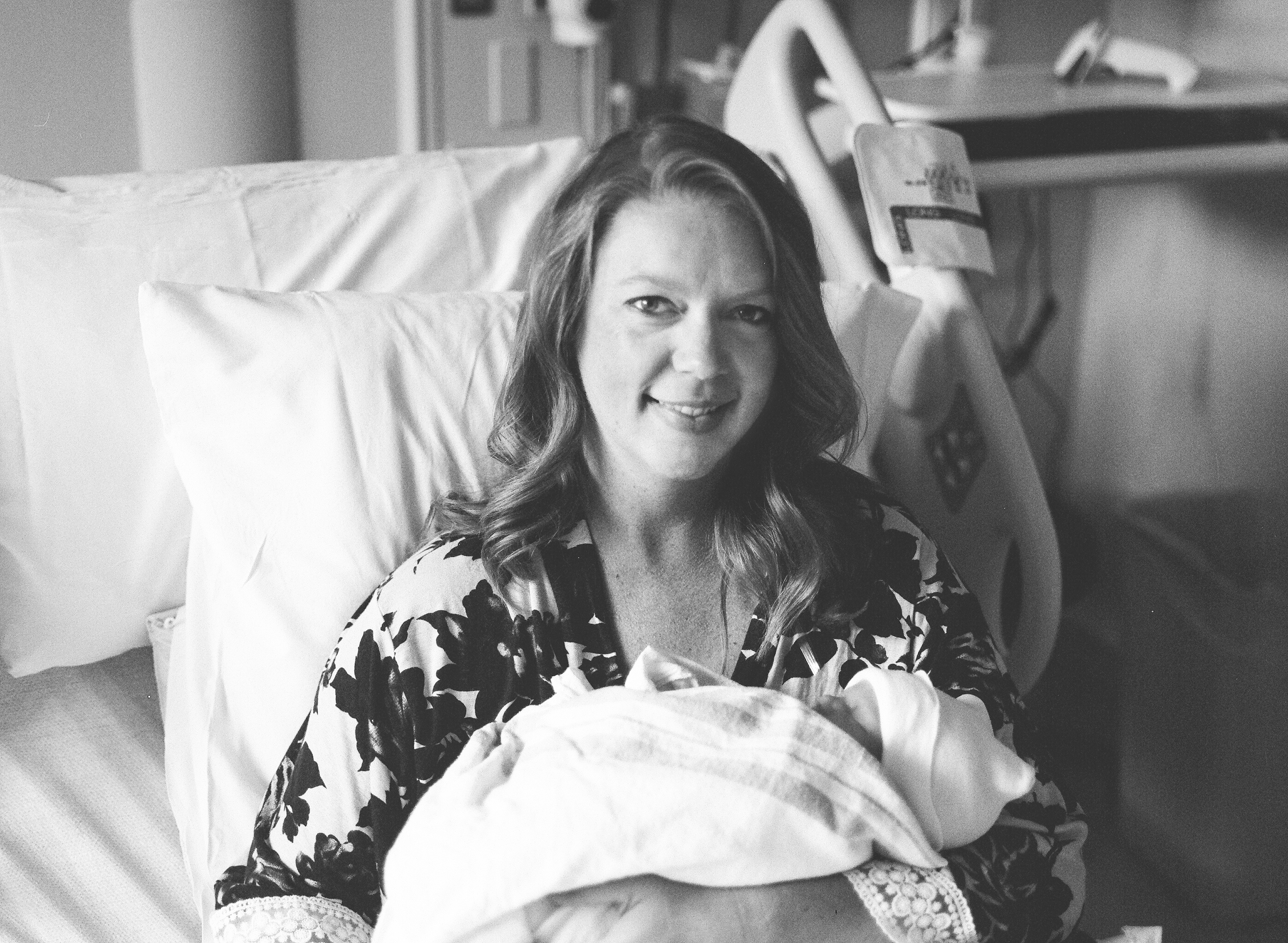 Things I learned:
Bring several clothing items to the hospital for mom. I was kinda under the impression they would have me in a hospital gown the whole time... but before they moved us to recovery, nurse Ashley was like, what would you like to change into? I was like... uh.... there's a robe in my bag. She grabbed it and helped me in it. I'd brought it and a maxi dress to wear home. I had to send my sister for clothes!
Don't wear a maxi dress home. The amount of "stuff" between your legs is a little insane, and just having a pair of mesh panties to hold it all in place is not so good... you need pants of some kind!
All the nurses were so wonderful... however, Some of them are more interested in playing with your new bundle than asking or taking care of mom. I was basically like, so I just pushed her out... could someone check on me!? But overall, we had awesome care.
Walk the halls. When I was discharged the nurse asked me how much I'd been up walking... I was like, uh... I mean, I've walked to the bathroom (in my room). No one told me I should be up walking the halls! So, when she walked us down to load us in the car, it was slow going. I felt so weak, and I wish I'd moved around much more.
It's a production to pee. I knew it would be, but damn. The amount of product to place and move and change every time takes 10x longer than it does to actually pee.
Order food before you're hungry. After delivery, we ordered breakfast. Jeremy's order came on the tray... mine was missing. They went back to get it and still only brought half of it. It can take like an hour to come, so ordering early is key. Also, the kitchen closes at 615PM... so forget about ordering dinner.
Having a photographer come to do photos in the hospital was amazing. I was on the fence about it, but I'm so glad I did. I think I took a total of like 20 images the whole time we were there. I didn't even finish a roll of film! It also motivated me to shower and look/feel human again. Knowing I didn't have to worry with getting photos of Kate while in the hospital was such a blessing... I knew Lauren was coming to take care of that for us!
August 8, 2017
August 8, 2017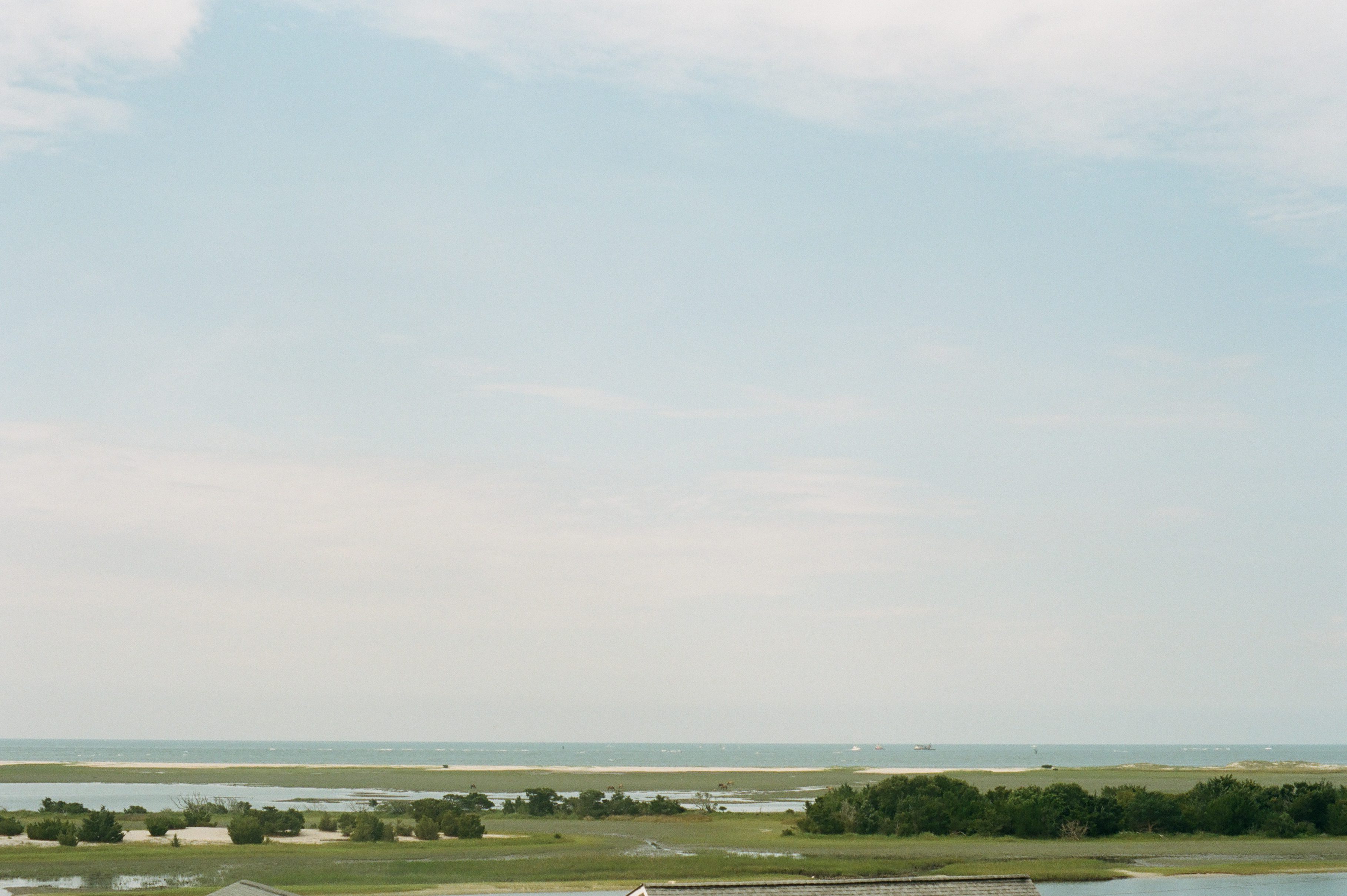 Back in June, I made a trip out to Beaufort, NC for my day job. I had been there a handful of times prior to this trip, but I was usually distracted by other events happening.... namely, the last time before this, I was shooting a wedding out there - so no real "explore" time. Thankfully, even though we were out there for work, we did have a little downtime so I got to walk around and take some photos before I had to head out! All images 35mm Portra 400.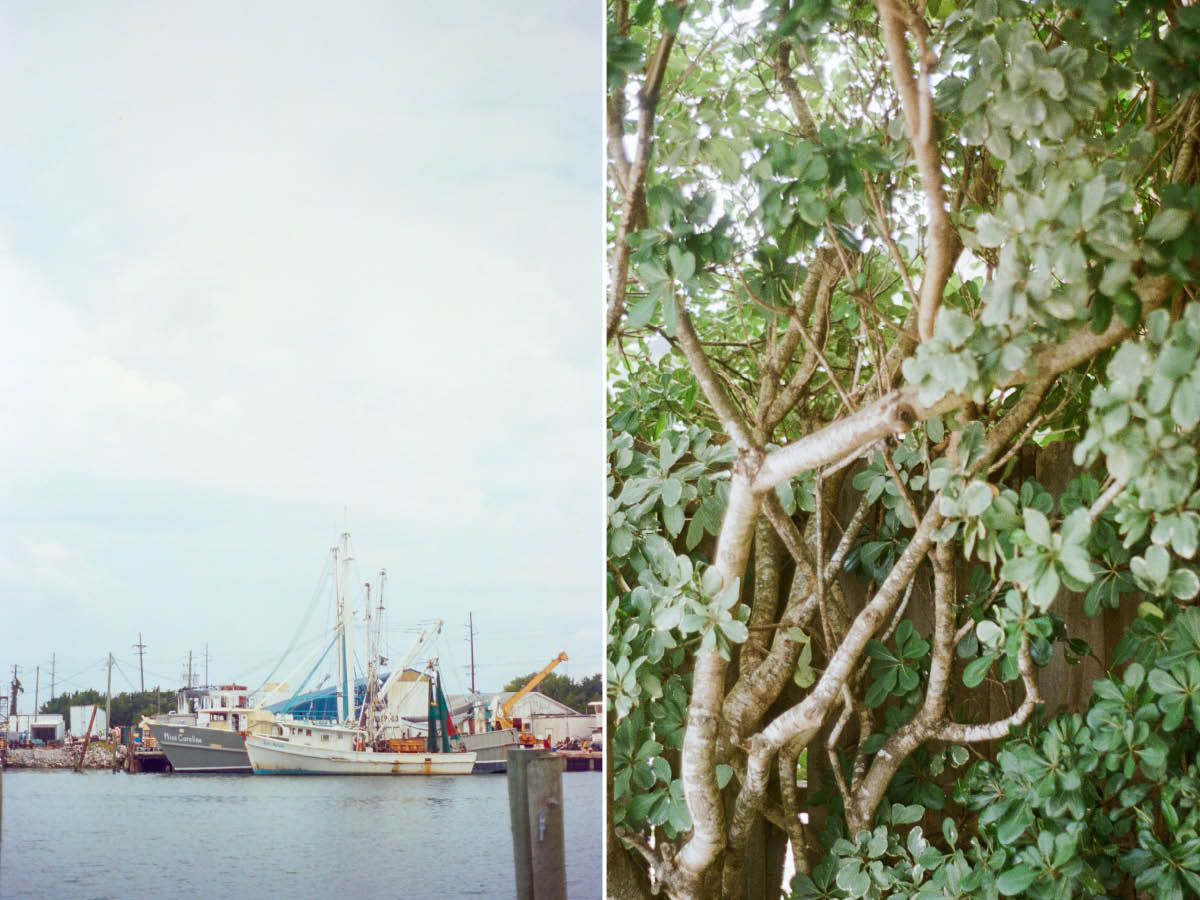 I was there just before July 4th... how charming is this home decorated!?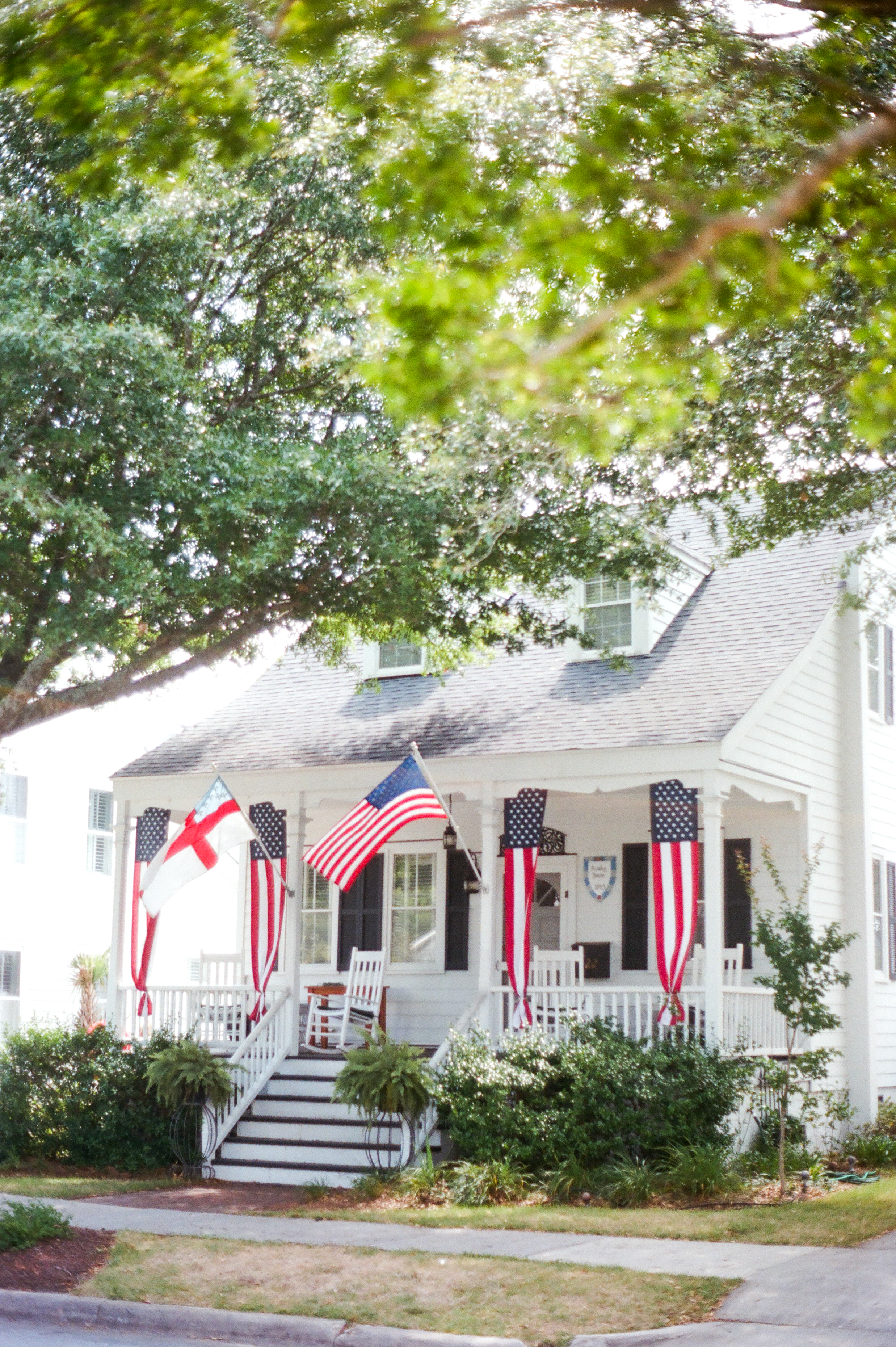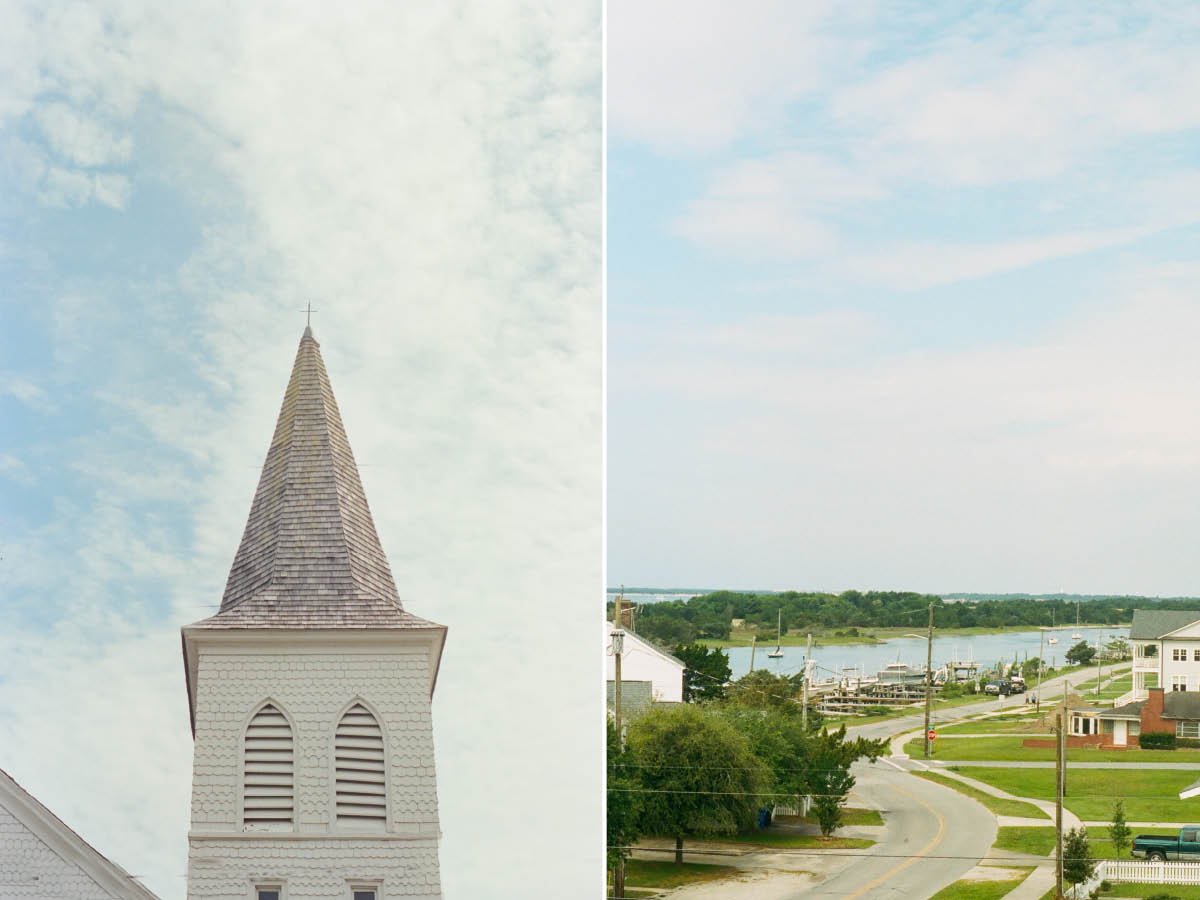 We rented the
Admiral's Watch
home just north of downtown Beaufort. It was the perfect size for us all to have our own bedrooms... and the view out the crows nest wasn't too shabby! (the first photo of the blog, and that one next to the church steeple were both taken from the top!). The first and second floors were nearly identical, they each had a kitchen and living area.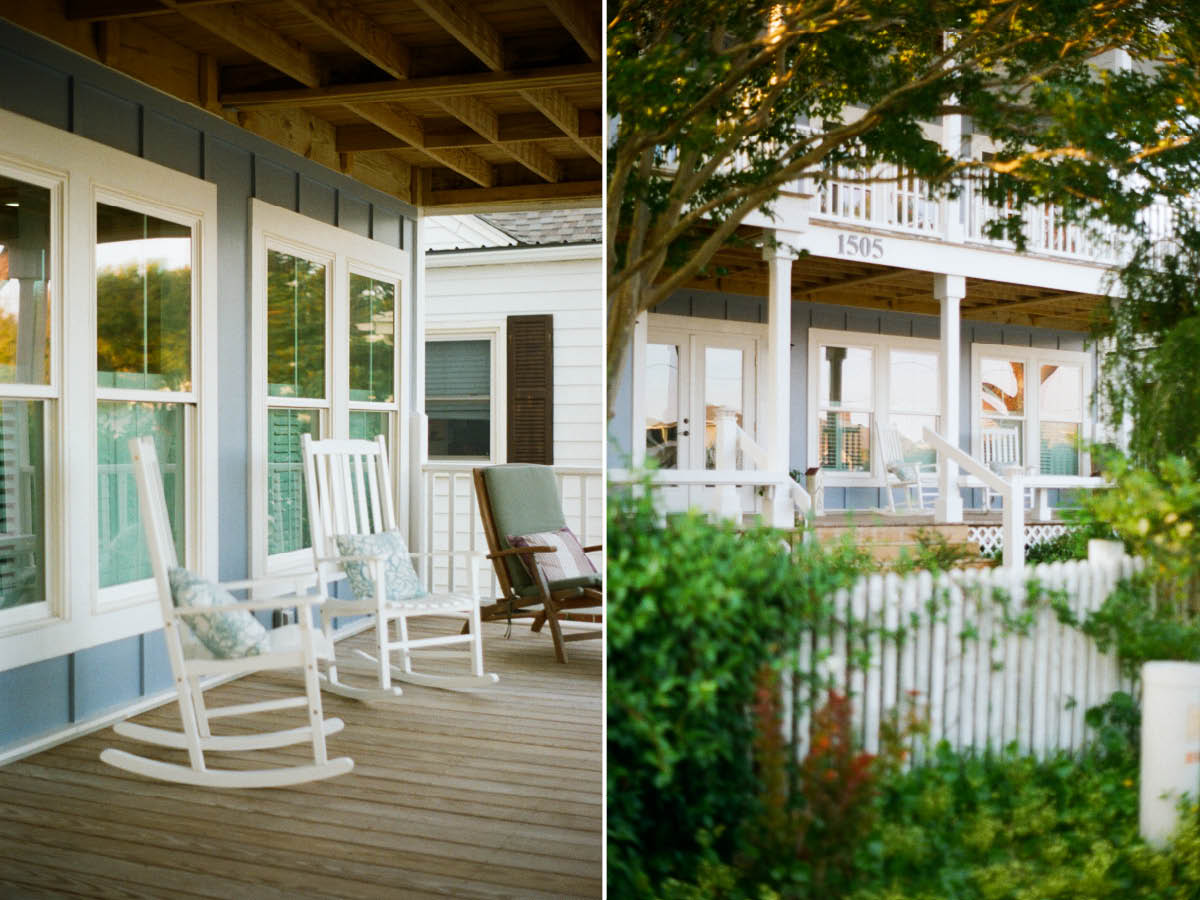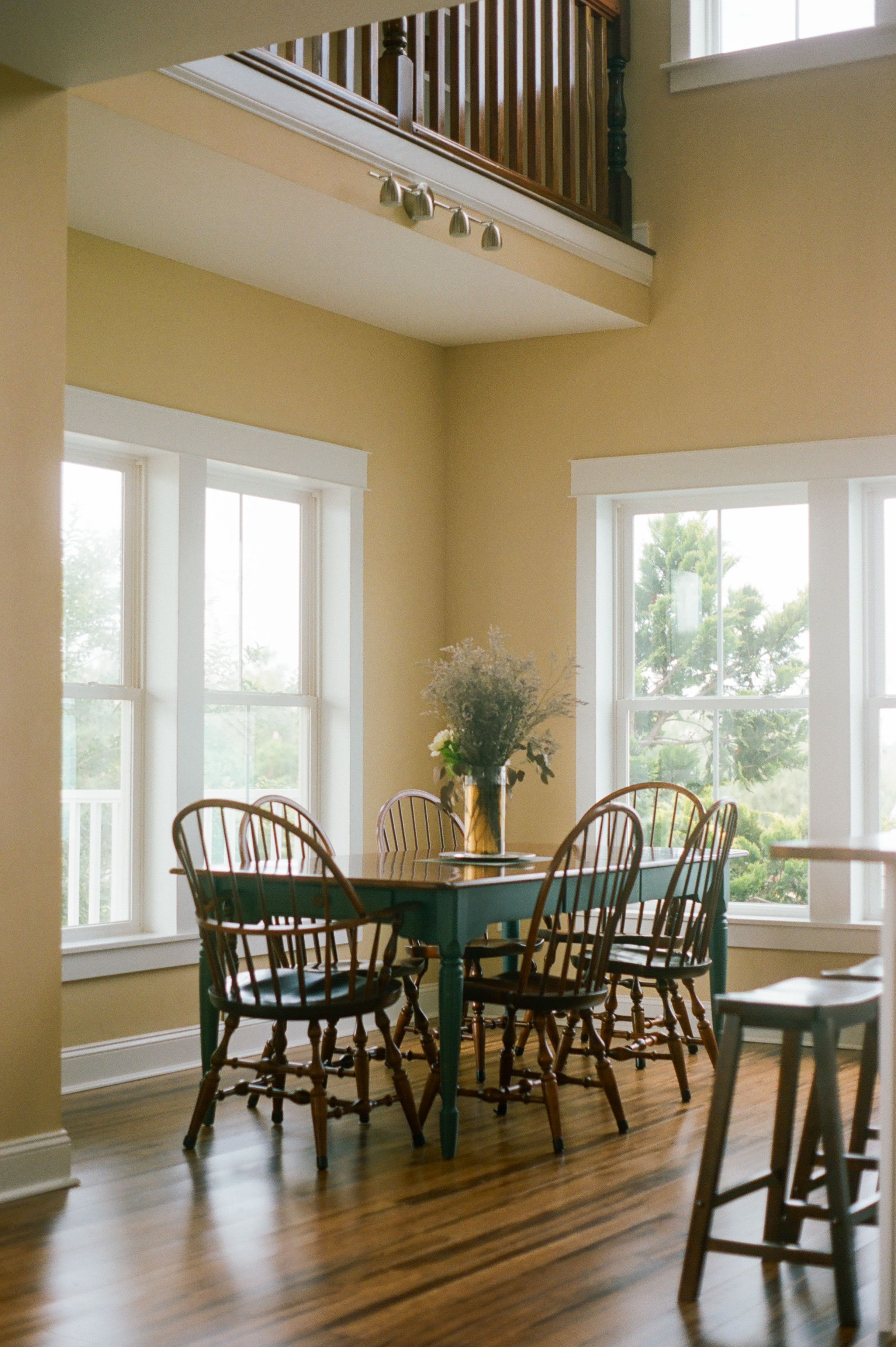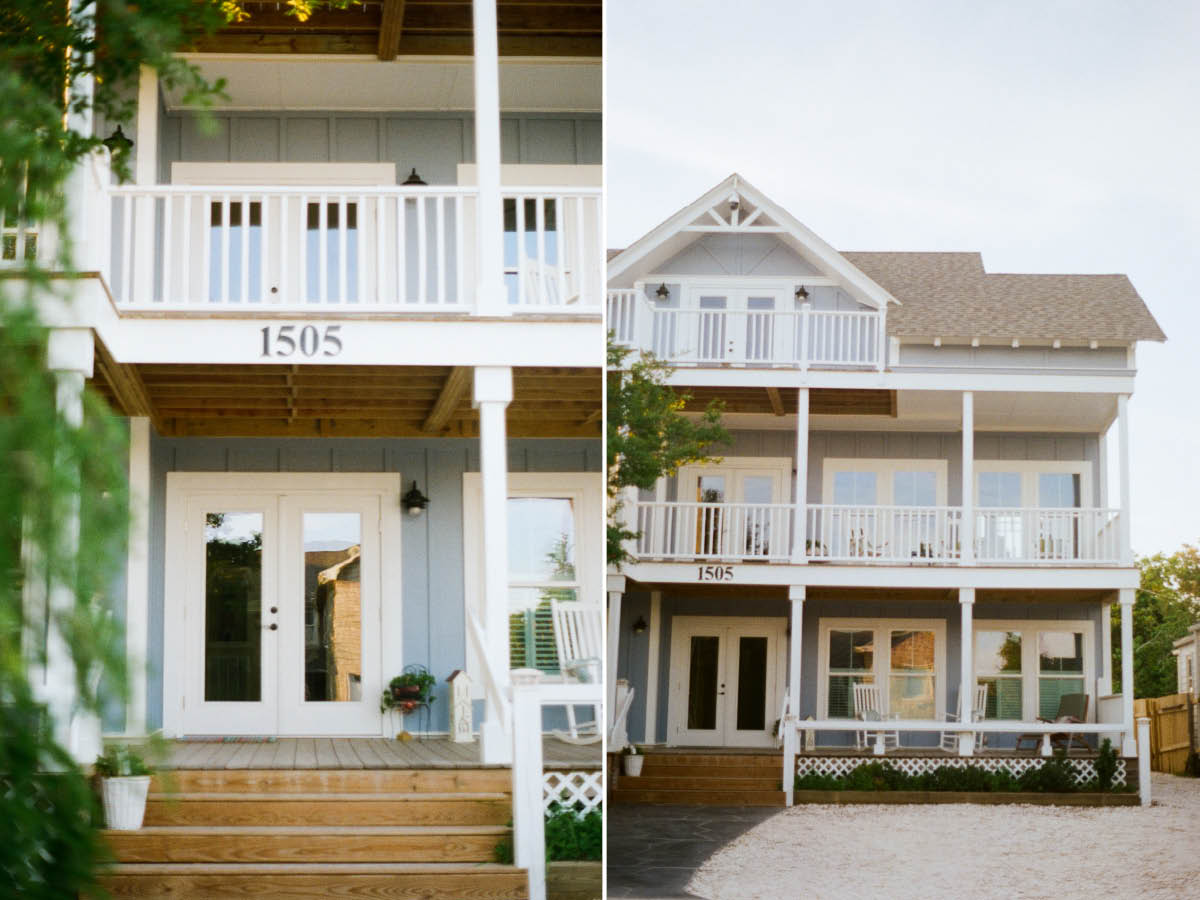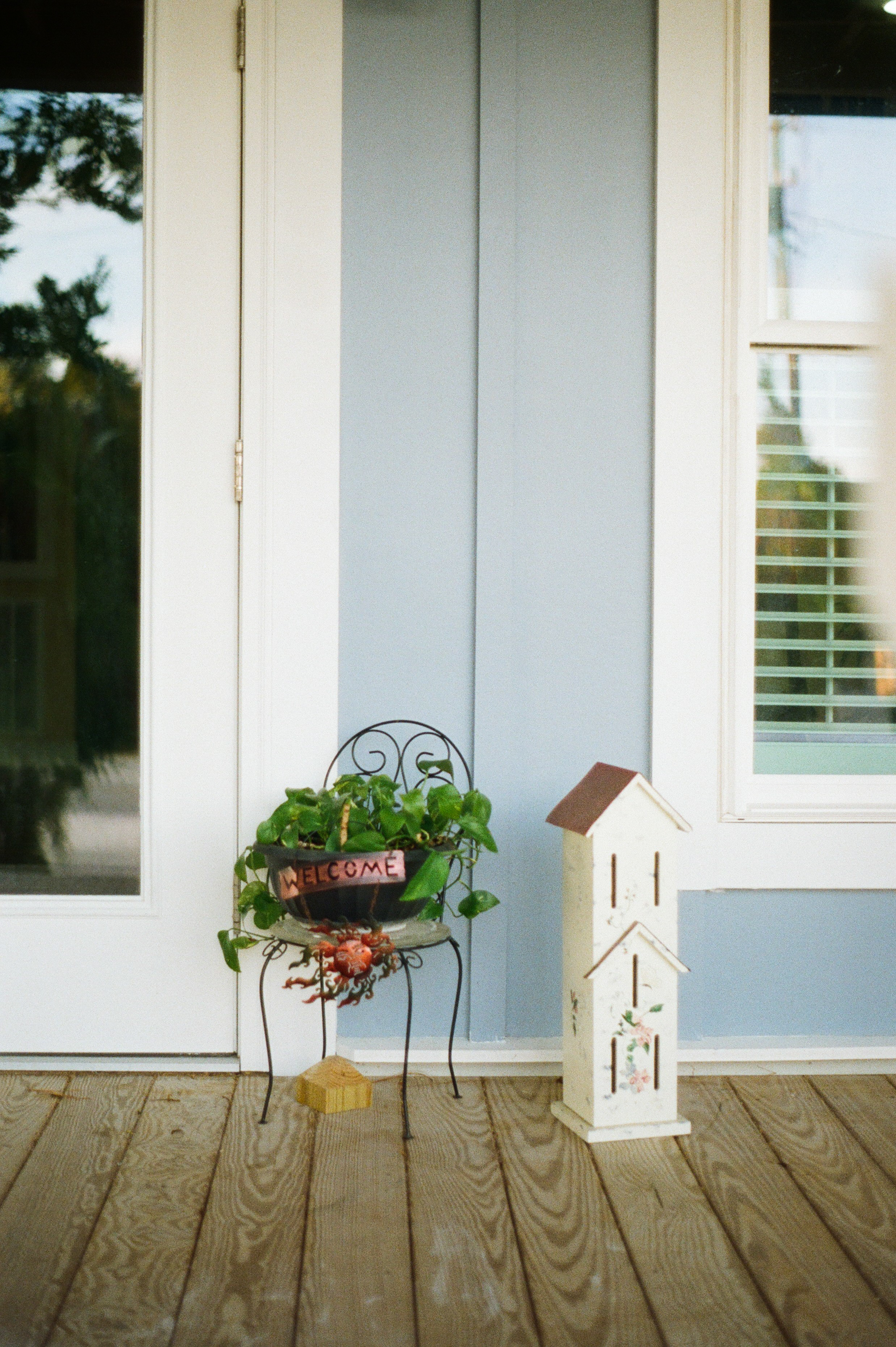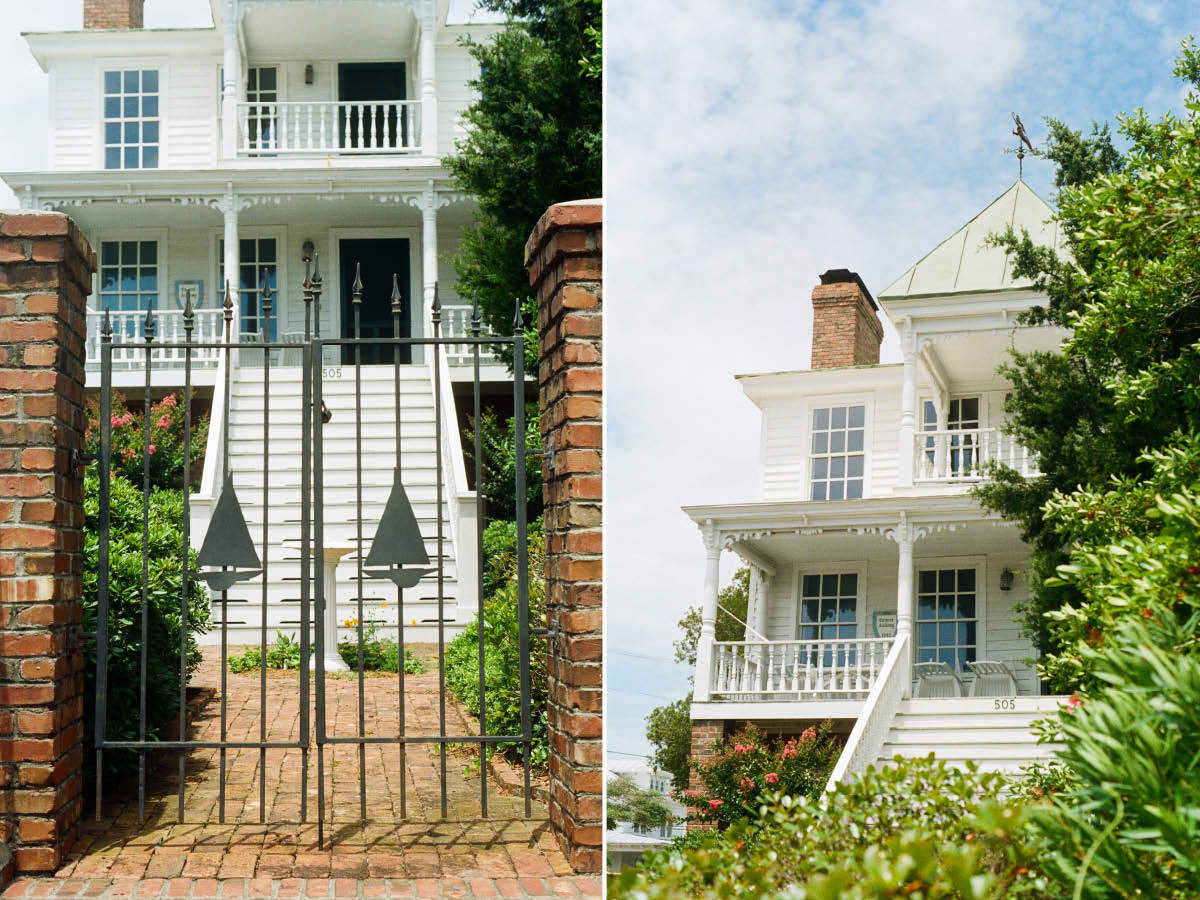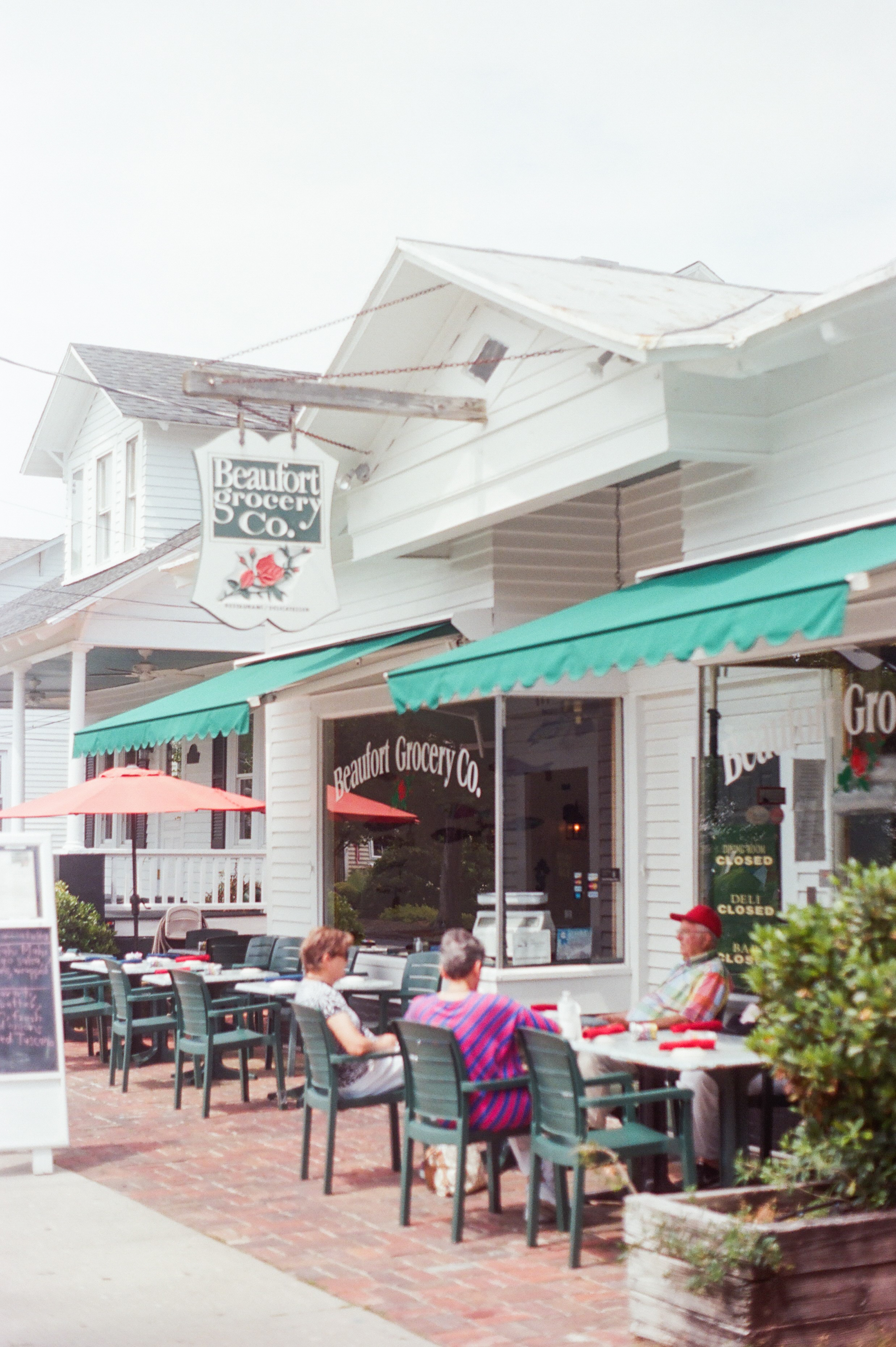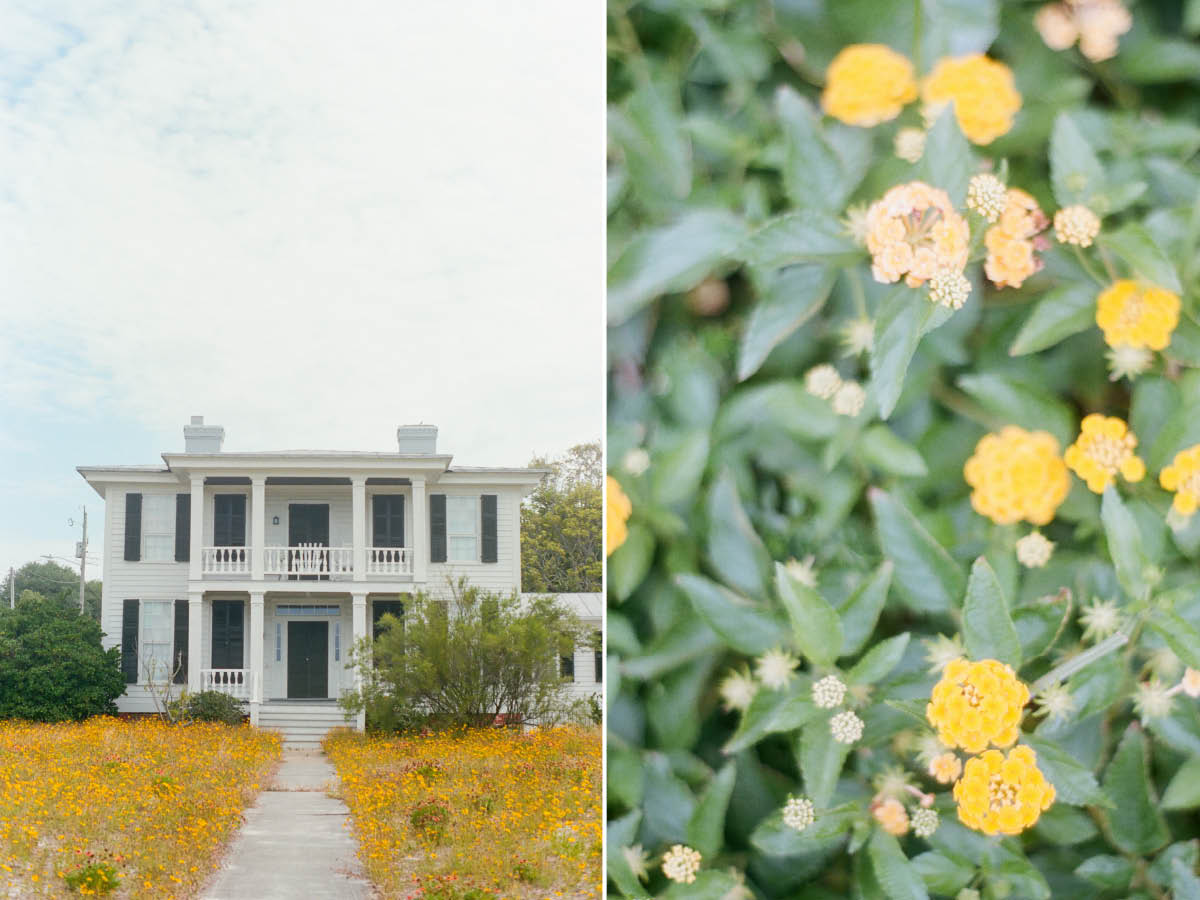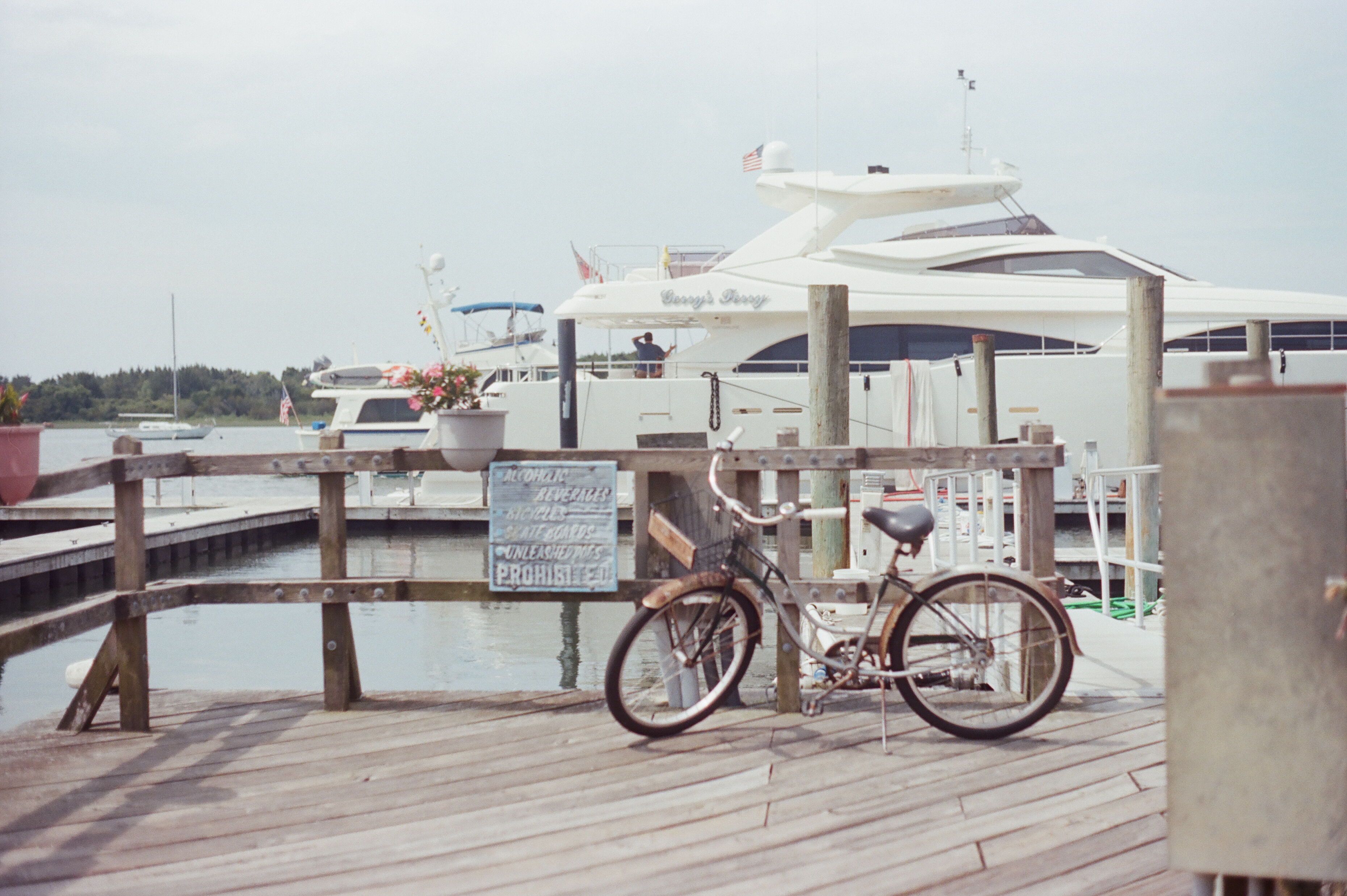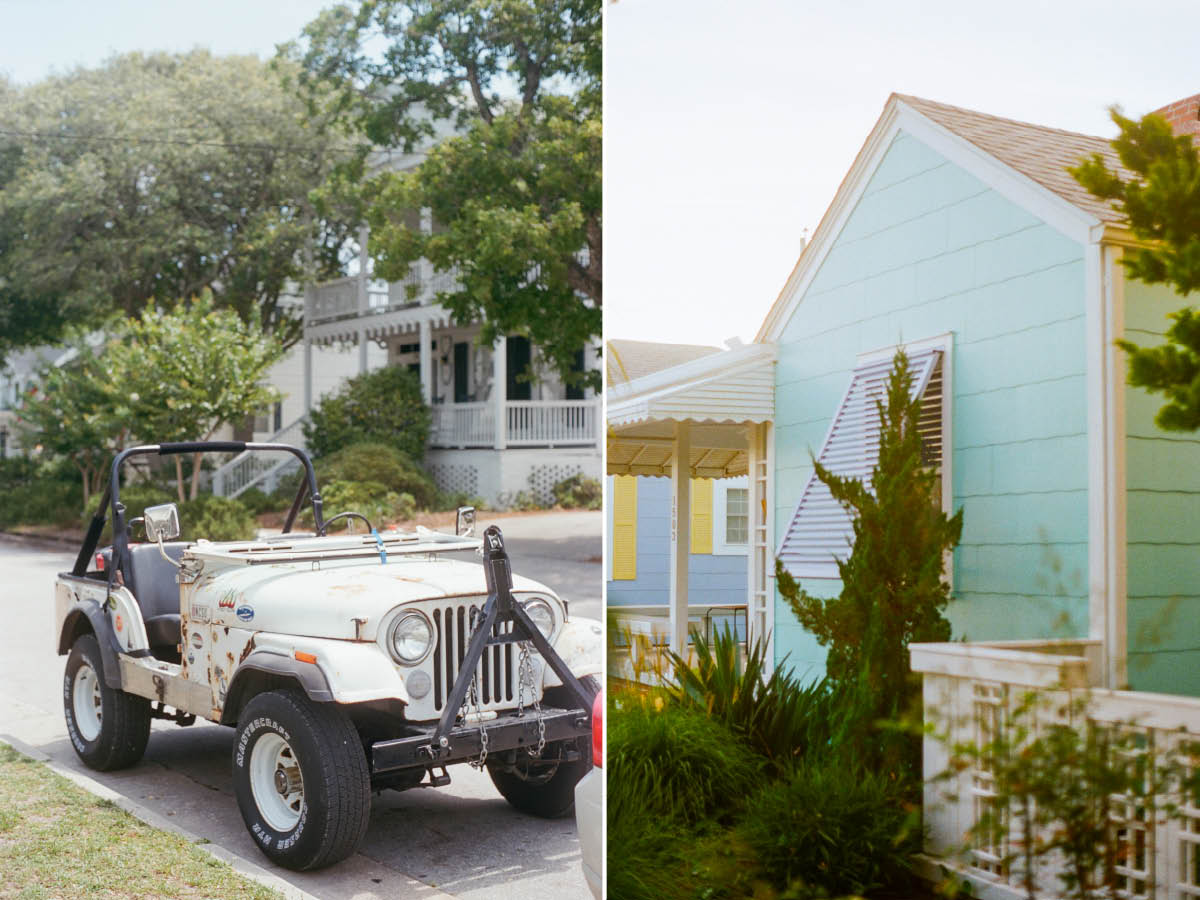 I'd really love to go back and photograph more couples in this part of our state... it's beachy and charming, without the muss and fuss of bikini-clad tourists! This particular church, St. Paul's Episcopal, is just darling!! I need to have a couple get married there!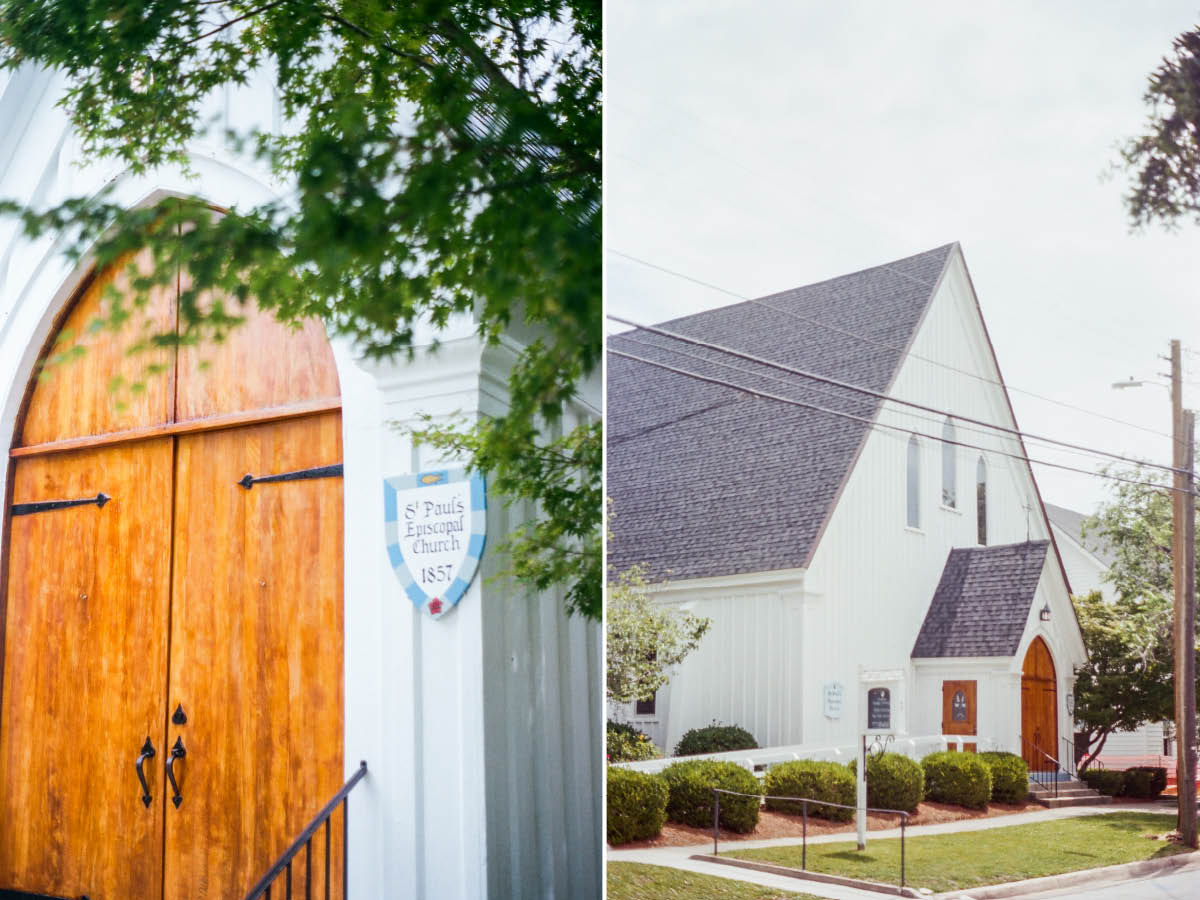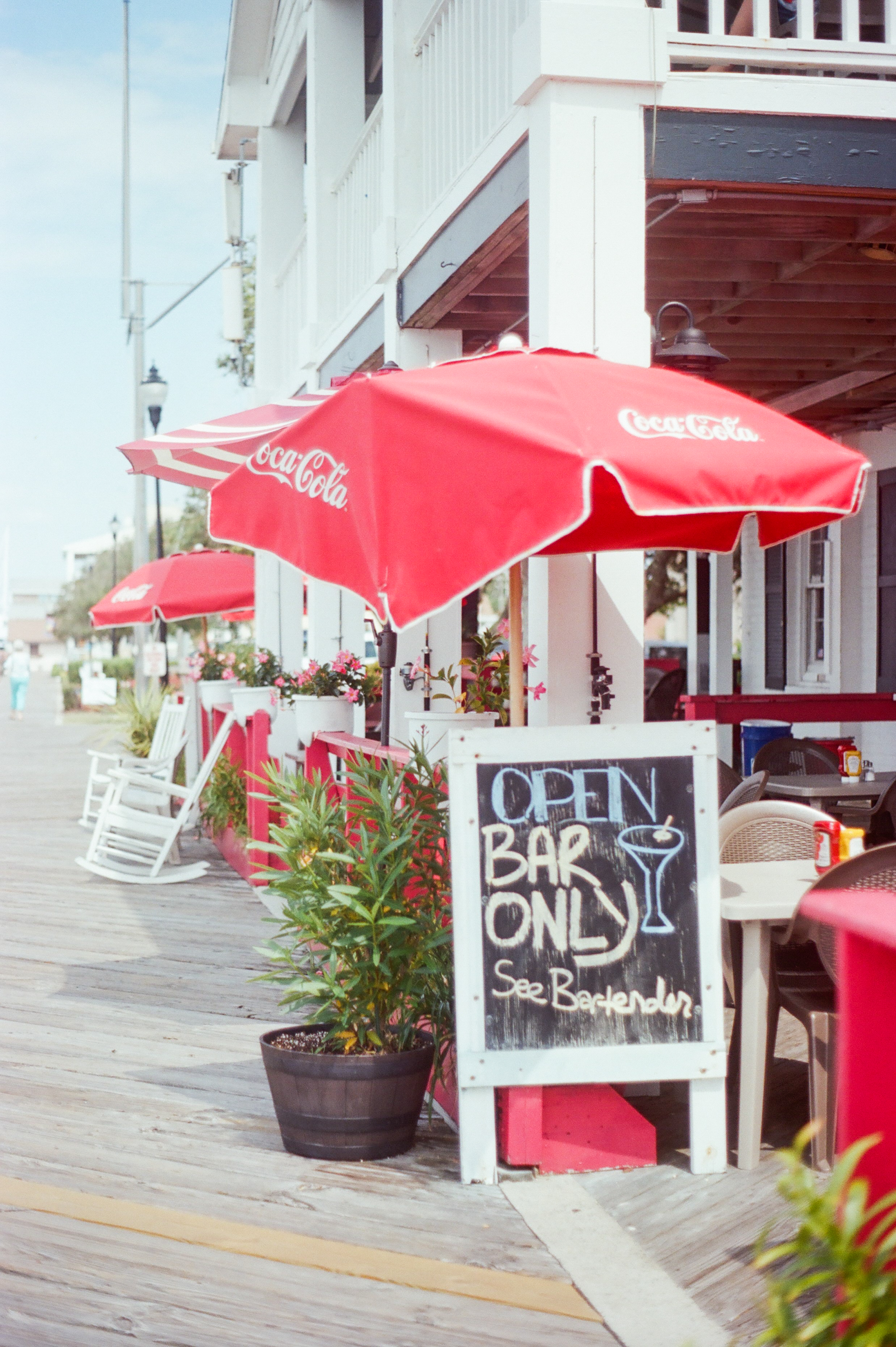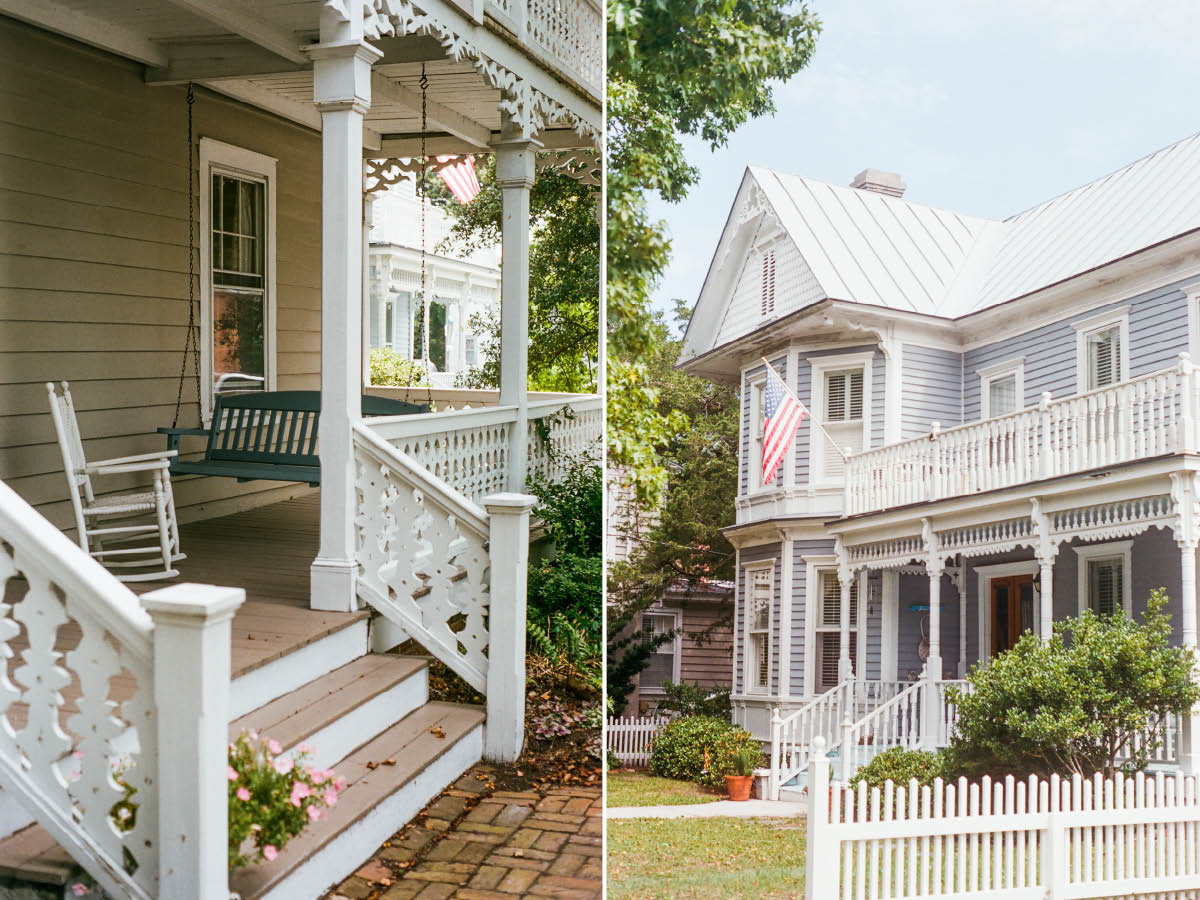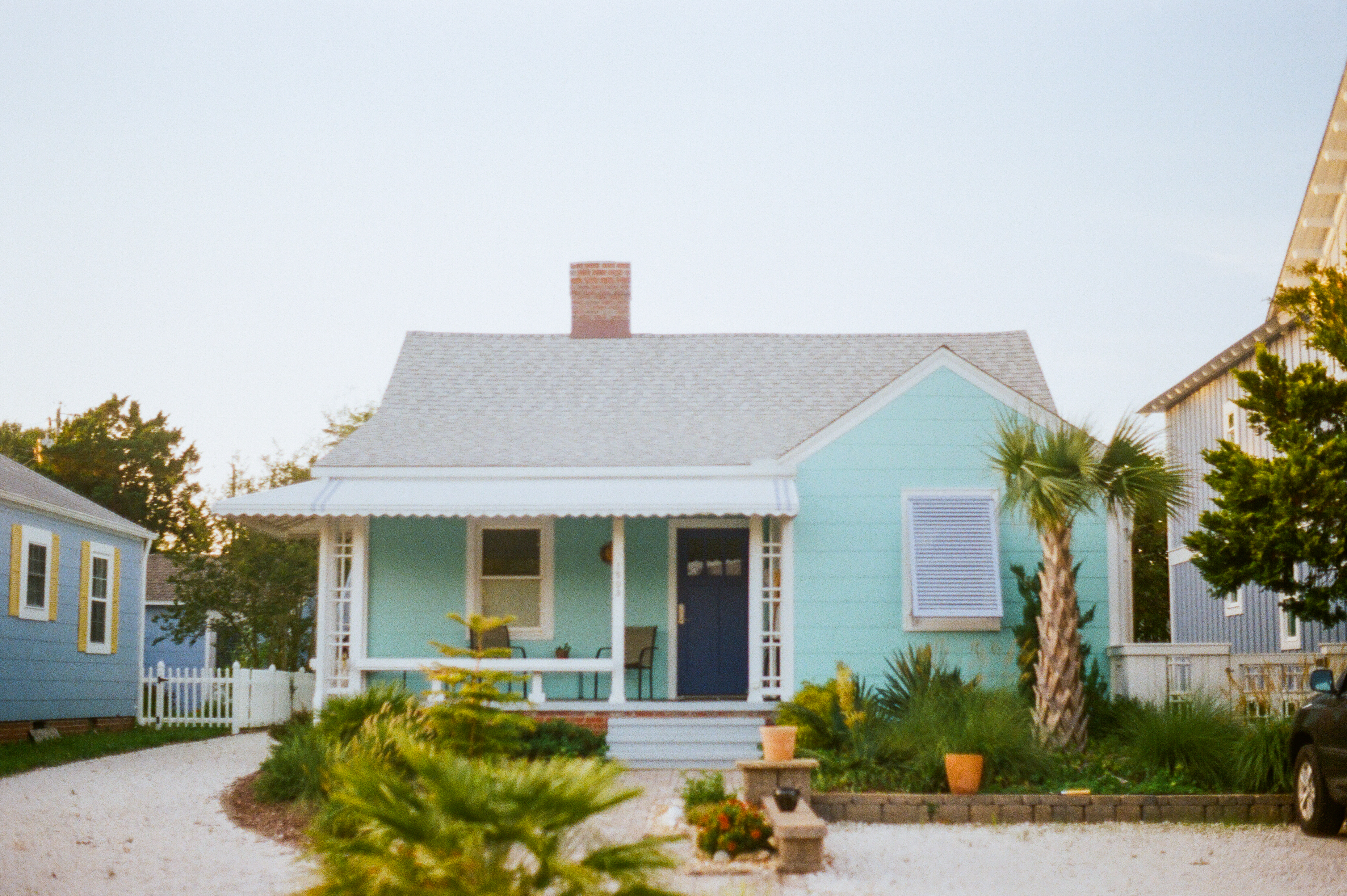 July 19, 2017
July 19, 2017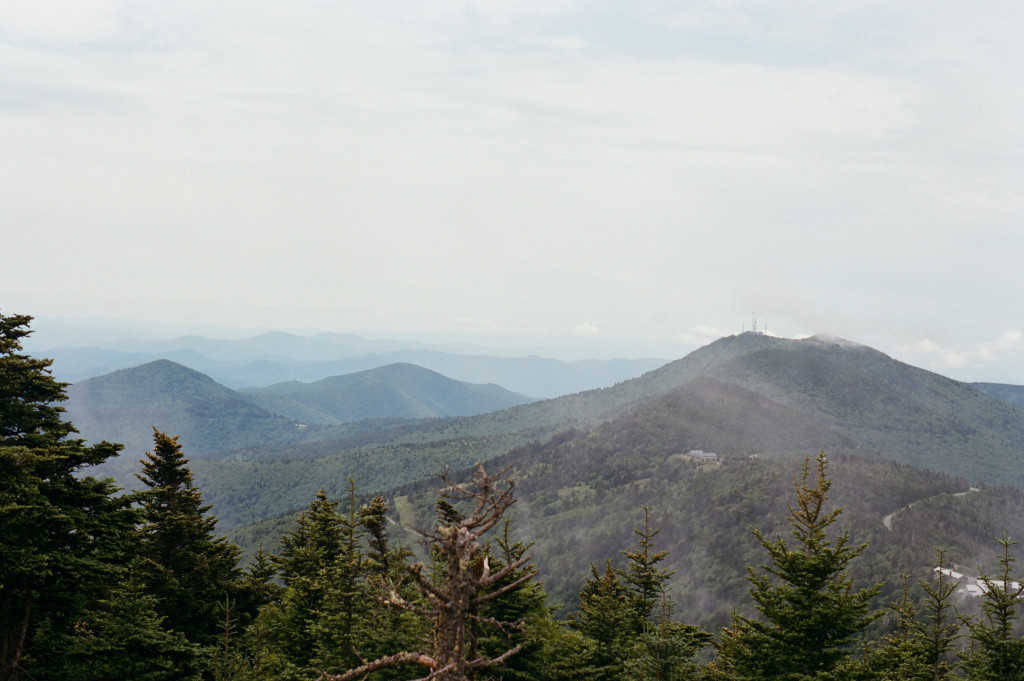 Back in June, we did a little getaway to the Asheville area. We stayed in an
adorable cottage
in downtown Black Mountain that was so close to all the shops and restaurants. I hope we can make a trip back this fall with baby Kate! All images are 35mm Portra 400 We ate:
My Fathers Pizza
Sierra Nevada Brewing
The Red Rocker Inn
Biscuit Head
French Broad Chocolate Company
We visited: Mt. Mitchell Looking Glass Falls Blue Ridge Parkway Lookout Brewing Rock Barn Spa