February 14, 2017
February 14, 2017
The only appropriate response to this post is some form of the word "congratulations" or happy emojis. The "I told you so" or "Yep, knew it" or anything notating that you knew this would happen.... please don't bother with any of that... just be happy, kthanksbye.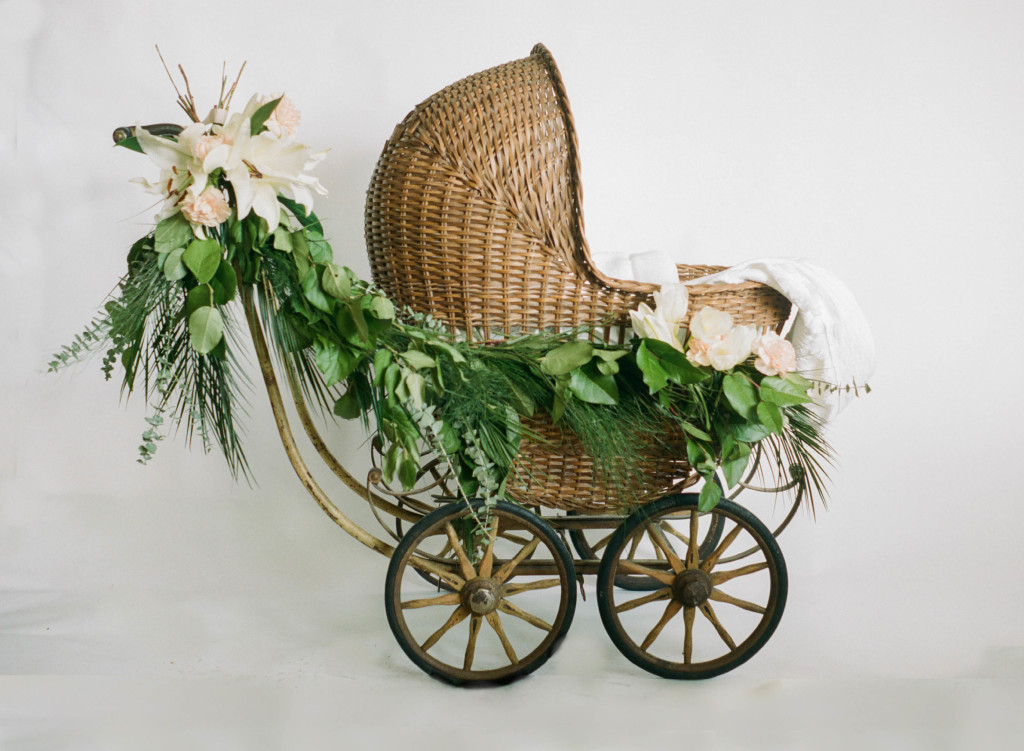 Valentines day, 2015 we
traveled to Dallas, Texas
for a long weekend with Karen and Paul. They met us at the Stonleigh Hotel we would be staying in and found us at the bar, sipping fancy valentines cocktails. Right there, I had to tell my best friend, I'd gotten pregnant and was losing it/had lost it. I spent part of that weekend in the ER at Baylor Medical Center because the bleeding was so bad. It was a Valentines Day I won't ever forget. Wait. Over the course of the last 6ish months, I continually heard the Lord tell me to wait. We planned to refinance our house to fund the adoption last fall, but it just kept getting put off for one reason or another. I kept pulling up the adoption consultant website, and would begin to fill out the application, only to never complete it. We decided we would take both these leaps after the New Year.... there was a reason God said wait. This Valentine's Day, Jeremy and I are overjoyed to share the news, I am 13.5 weeks pregnant.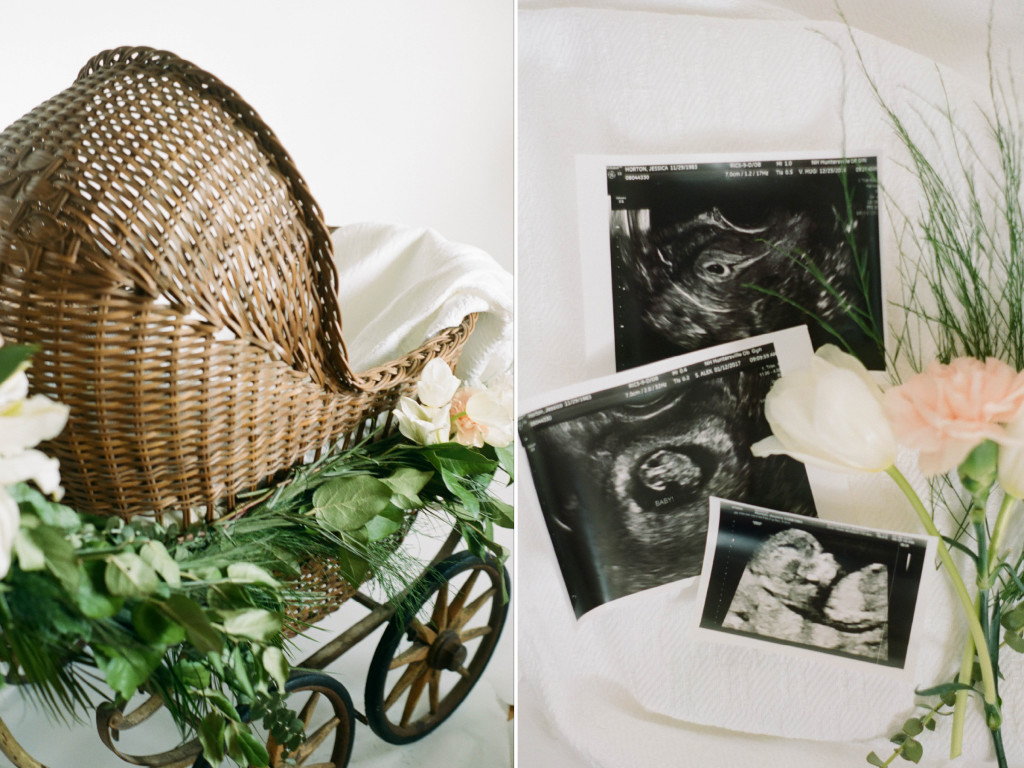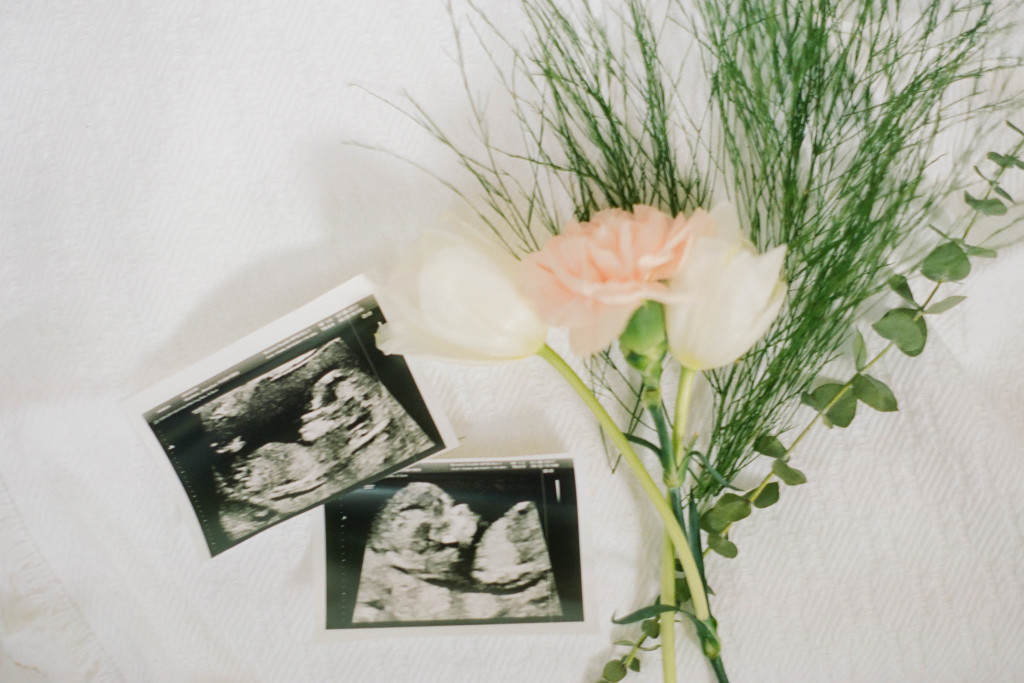 Yes, we were in shock to find out (no, we weren't trying... and haven't been for 1.5 years). I feel like I'm in perpetual denial that I'm actually pregnant, with the exception that my pants are too tight (can it be spring already, so I can nix pants altogether and just wear dresses?!) I don't really feel much different. I know this will change soon enough!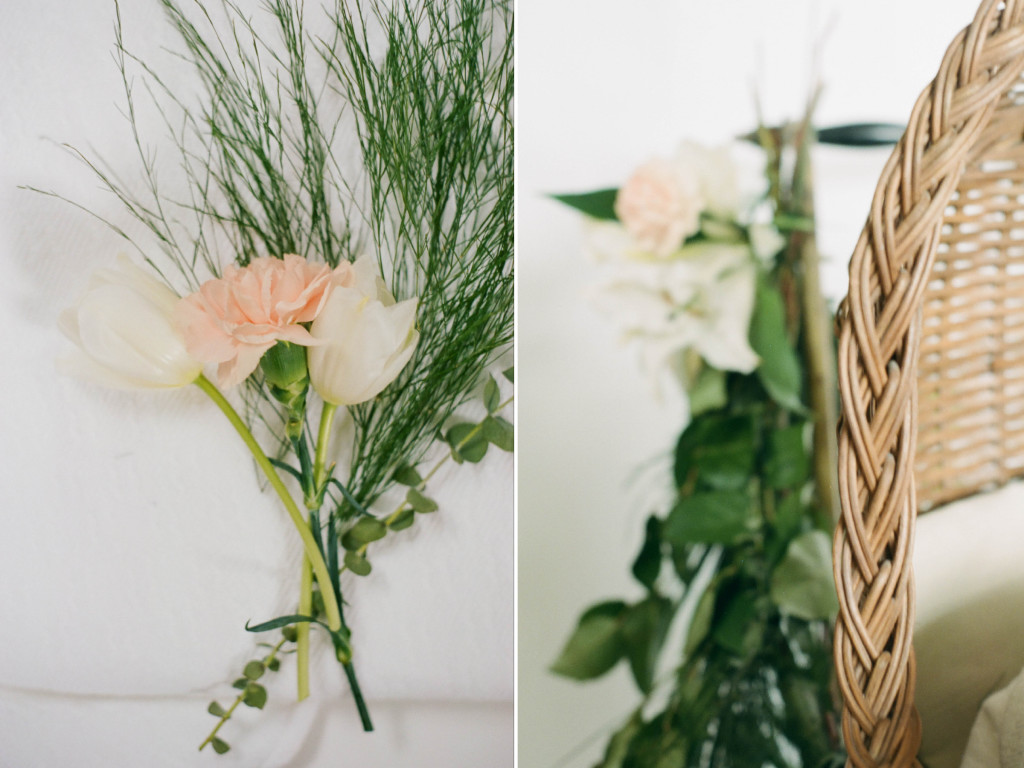 The questions I keep getting:
What's your due date? August 19
Are you finding out what you're having? Duh. Cannot wait for that appointment in about 5 weeks!
Have you been sick? Nope... not at all (don't hate me... I've earned a pass on it!) I have had some nasty indigestion though, and I can't eat anything with or made of tomatoes because they bother me so bad... which means, no pizza!
Are you craving anything? Fruit!! I've eaten more grapes and oranges since Christmas than I have in my lifetime. Thankfully, I haven't really had an aversion to anything. I didn't want coffee the first 10ish weeks (but it didn't bother me).
What's happening with adoption? We have left our information out there with our attorney (she knows we are pregnant) and over the weekend got an email from her about a situation here in Charlotte. So yeah... all those times someone said "well, now you'll get pregnant" and I responded with "that's fine... we'll take two!" be careful what you wish for Jessica! (this particular mom is due in 5 weeks.... ) All that to say, if the right situation came along, we would consider it.
How did you tell Jeremy? I wanted desperately to run straight to his office and yell it.... but I refrained. I went straight home and dug out a card I had bought him almost 4 years ago, when we were first trying. It was a Fathers Day card, so I crossed that out and wrote "Merry Christmas".... there were lots of happy tears... a selfie, and celebratory dinner at Viva Chicken.
No, we do not have any names picked... a few we like, but nothing picked.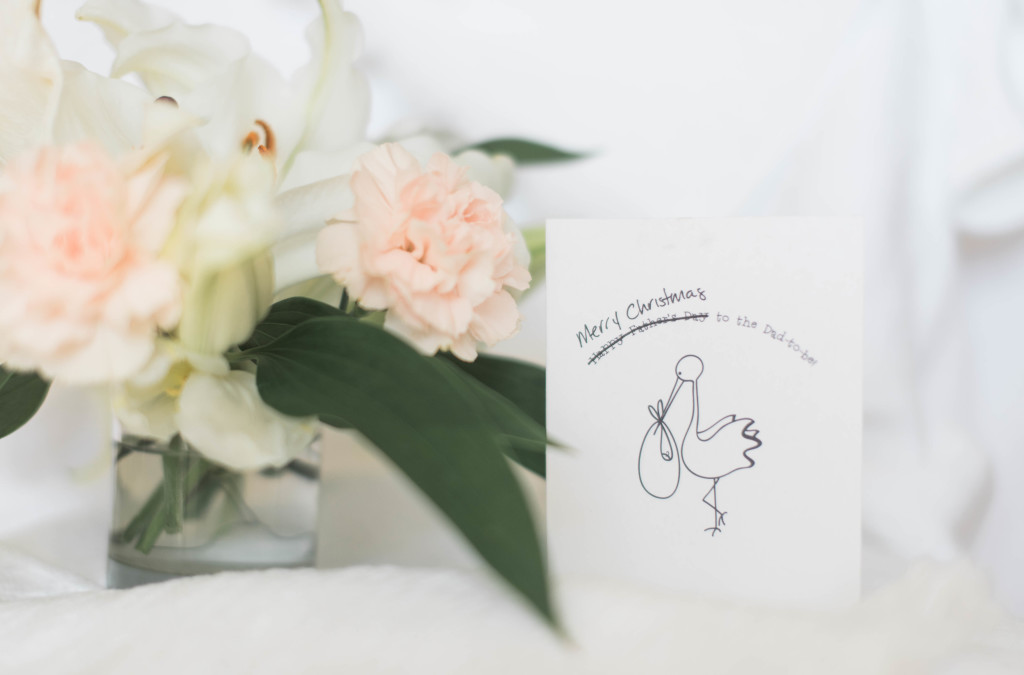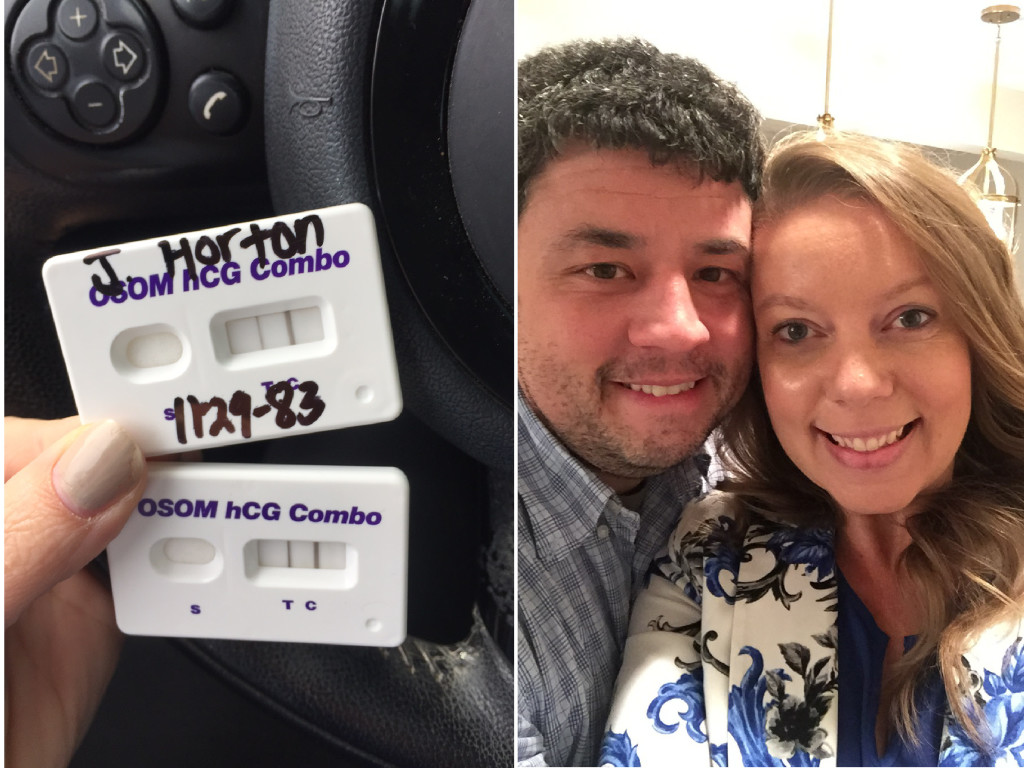 I never thought I'd be the girl who had to have a doctor tell her she was pregnant. I thought I would find out like everyone else, in their bathroom, alone. I actually went to the doctor because my period was late, but the test I took was negative... so I went to the doctor thinking something was wrong. They let me ramble for several minutes before finally telling me I was in fact, pregnant. It was a surreal moment, and I busted out in tears. The poor doctor was like "uh, is this a good thing, or a bad thing?!" and I explained our situation, she hugged me and went and got the tests to show me they had actually tested me twice to make sure. So, here's to spending my summer in a maternity swimsuit, sweating it out. Cheers!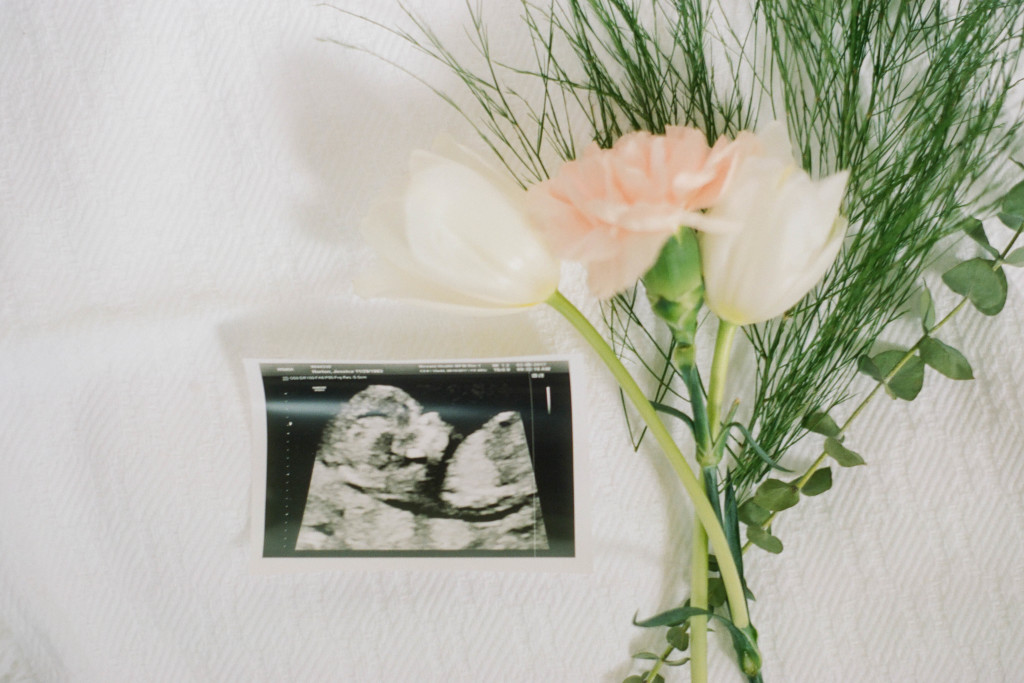 February 7, 2017
February 7, 2017
It's been a while since I've done an update on our home... (
the last one was here
).... and truthfully, I held out on writing this because I wanted to share photos of our FINISHED kitchen... but, it's still not 100%. I had hoped to make a roman shade over Christmas and life got in the way, and we still need to do some touch-ups to the island.
The Living Room: 
(
current photo
, it hasn't changed since we moved in, except I painted the front door)
The problem with becoming an adult is that you want,
and care about
adult things. Case in point: I made Jeremy return the Apple Watch he bought me for Christmas to put those funds towards this leather sofa. (I decided I couldn't justify the cost of it vs. how little I would probably wear it - I'm not really a watch wearer anyway). We bought the sofa and loveseat set we currently have on Craigslist almost 9 years ago. I was practically brand new, and it was a nice, neutral tan... but we quickly learned how poor of quality it was (from Rooms to Go) and I outgrew the huge roll-arm style... the only redeeming quality is that it's super comfortable. I've wanted new living room furniture for years, but when we decided to sell our house 2 years ago, we didn't want to invest in something we weren't sure would work in a new space, so we waited.  We've gone sofa shopping multiple times, hemmed and hawed over options, and finally settled on a leather, English arm sofa from Cococo Home.  Leather is a must with our dogs and a tight back (no back cushions) are a no brainier. Both dogs like to crawl on top of our current back cushions and they look horrid. Our leather sofa at the beach has held up really well to them, so we feel very confident in this purchase. The spool chairs are a style I've loved a long time... their lack of upholstery also appeals to the pet owner in me. The double ottoman instead of a coffee table was kinda Jeremy's idea... because our living room is long, and we both desire to put our feet up, having two ottomans we can separate makes sense. We can also use them as extra seating if need be.  They're also pink because... I'm deeming this MY space. Jeremy has a whole man-cave out back that will be all plaid, sports, beer, etc.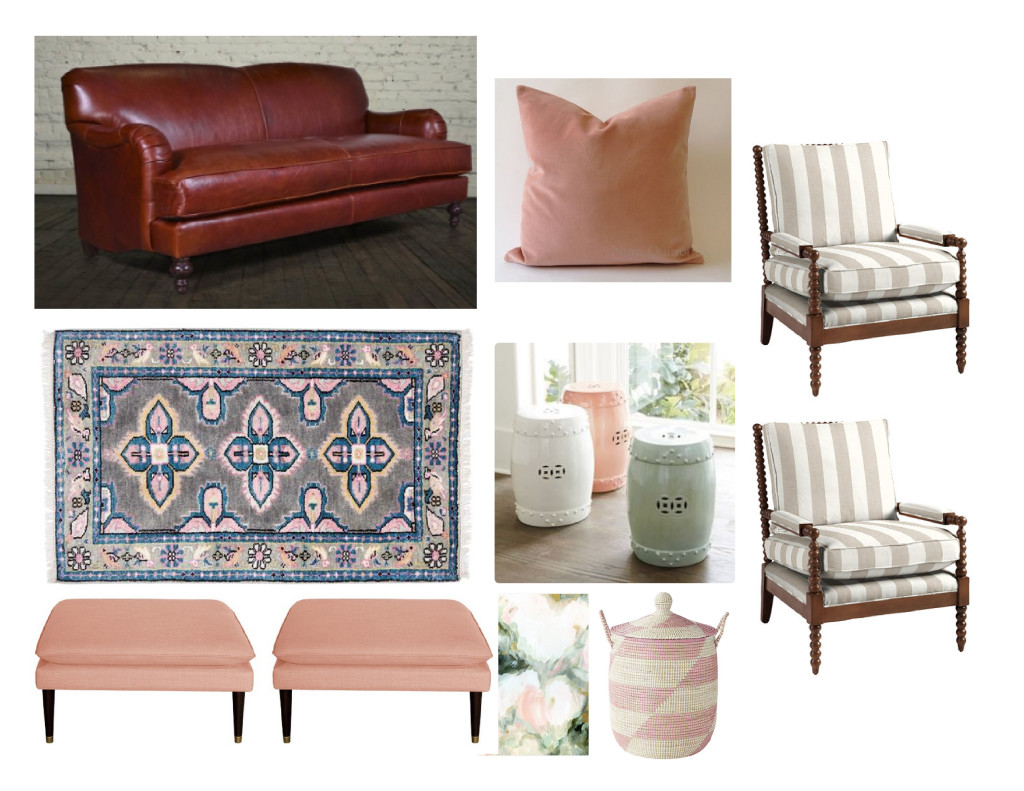 I realize most people would move the chairs to the left side... but that's the main walkway for us (through our dining room). No one ever uses our front door... there's no path to it, and you park right by our back door when you visit us. I realize there are also no end tables....  The sofa is pretty set, but I'd love to find all the other elements second hand, although I'm not sacrificing quality... I've done that too many times!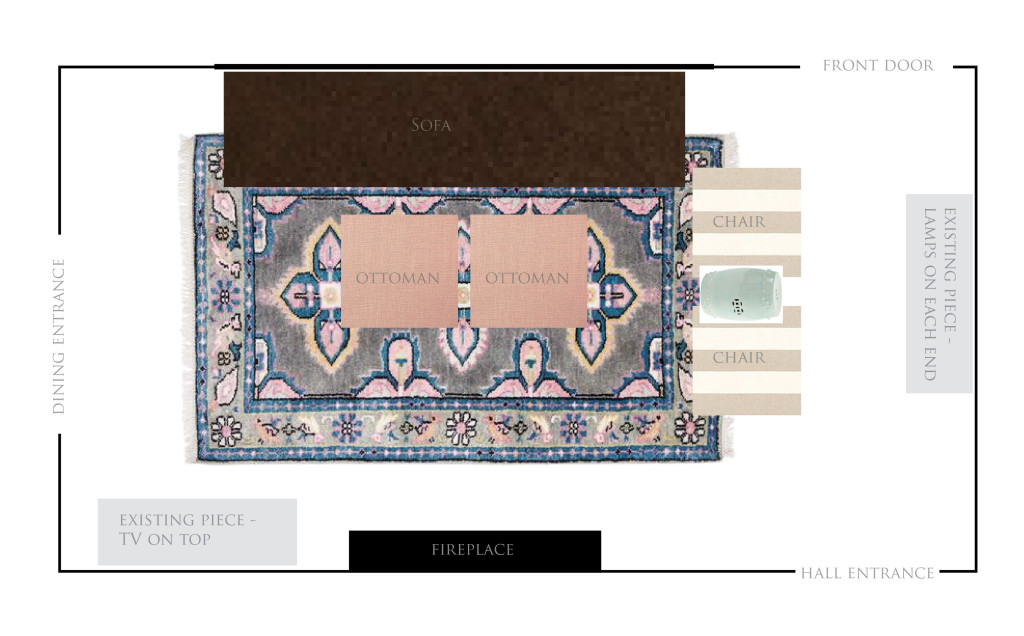 The wish list: Chairs:
Ballard Designs
Sofa:
Cococo Home (local Cornelius store) in pure molassas
Pillow:
Etsy
Rug:
Caitlin Wilson
Ottomans (instead of a coffee table):
Target
Basket:
Serena & Lily
Garden stool:
Ballard Designs
Painting:
Minted
The Hall Bath:
If you follow along on Instagram, you've seen me ramble about our hall bath. This was a project for down the road, and not really on the horizon.... until we used that bathroom exclusively for almost a year. Apparently the former owners "freshened up" the space with new paint.... but they painted over an old tile backer board product.... that doesn't take paint well. So over the months of hot showers, the paint began to peel. There's no redeeming the walls... they've got to come out. We got a quote from our contractor to re-tile the floor and tub surround (not all the walls, as it is), replace all the drywall, move the fan to the shower, and reglaze the tub....
and it was INSANE.
We are going to reuse the vanity and toilet, they were both new when we moved in.  Note that the "before" photo is taken from before we actually moved in... so you don't see peeling paint! Current vanity:
Lowes
Floor tile options:
Basket-weave
or
Hexagons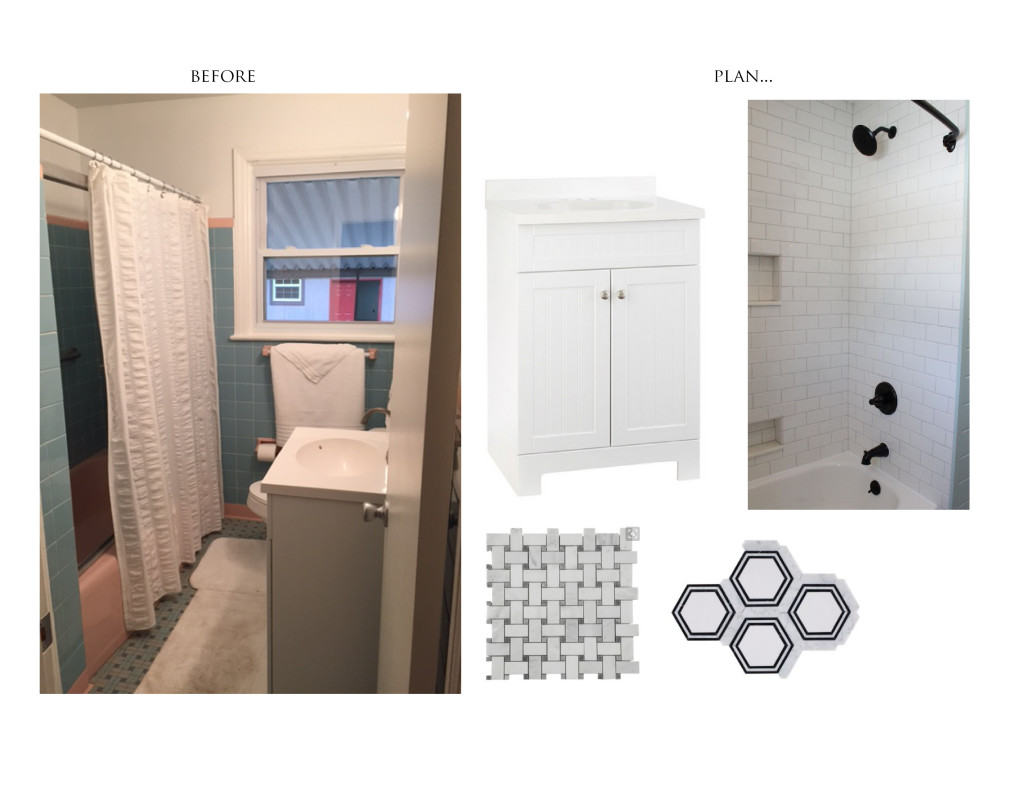 January 31, 2017
January 31, 2017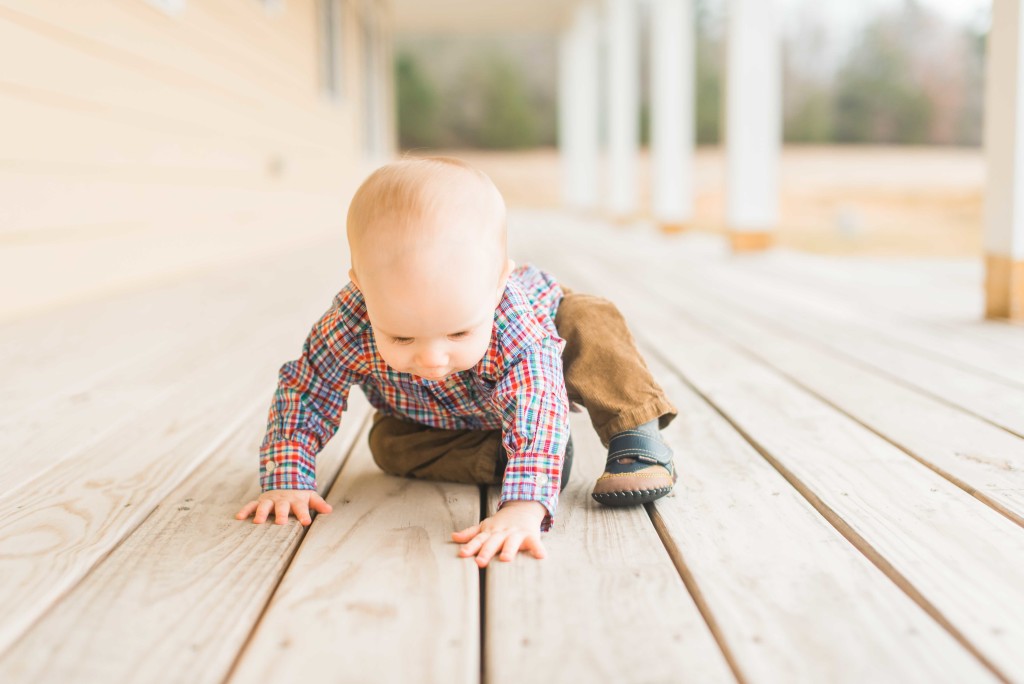 Welp... we missed his 9 month session due to sickness... so we made up for it at 10 months over Christmas. Since Jameson is quite a bit more mobile these days. moving him on to the porch for the session worked great. His other sessions were all done in their guest room...
newborn
,
3 month
,
6 month
. I loved the wood toy train that matched his outfit perfectly. Session is a mix of digital (Nikon D750), and Portra 400, 35mm