The thought of eloping or just having a small, intimate wedding just really appeals to me. We had a decent size wedding, but I strongly considered having a tiny ceremony at my dads farm. There are so many spots in NC that I would absolutely love to photography an intimate ceremony (a mountain top- maybe Hanging Rock State Park, the OBX, ect.). While I think a grand gown can be perfectly stunning for any size wedding, I also love the thought of something incredibly simple.
I love to peruse the Zara website, and this morning I spotted 3 simple (re-wear-able!) options for a small ceremony or even a courthouse wedding. Yes, I believe even if you tie the knot at the justice of the peace you should wear something beautiful and there should be great photographs.
I do offer hourly coverage for small events like this :-)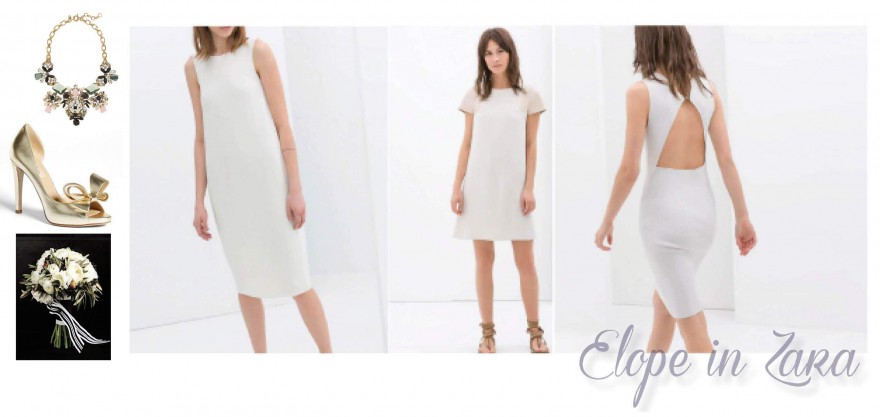 LEFT / MIDDLE / RIGHT   ALL these are on sale for $35.99!!!
Maybe splurge on a beautiful statement necklace, designer heels & organic bouquet