Wedding decor is so subjective, and there are so many schools-of-thought on the matter. When I got married, I wanted all things fall. I let the season heavily influence how and what I used to decorate my ceremony and reception. Some people choose a specific color, some choose a feeling, some choose the time of year, ect.
While I certainly wouldn't do anything different with how I chose to decorate, I have been opened up to so many more options with how one can decorate to achieve a certain look.
One thing I think many couples overlook when choosing decor…. is draping/lining the tent.
I love tented receptions, I love the open-air feeling they afford a good party. The space seems confined, and yet endless at the same time. No matter what style of party you are throwing, a draped tent will add drama and beauty to your space. Catey & Michael had a wedding with a draped tent and I think it made a world of difference.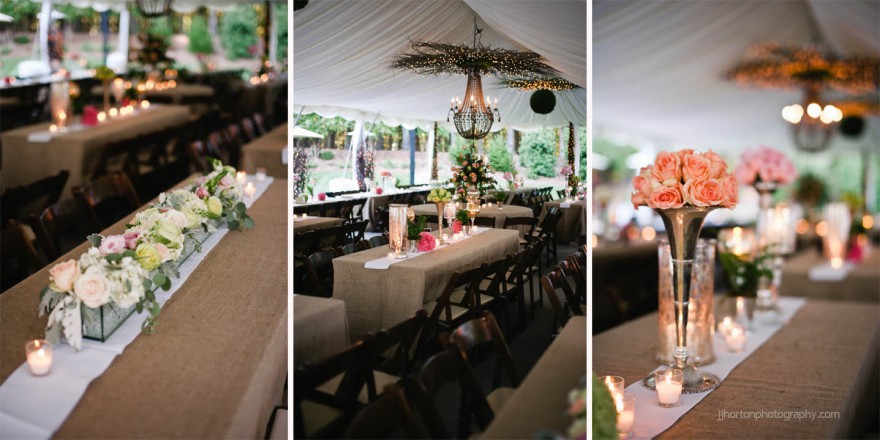 While I love tents, I don't love tent guts. Seeing the poles and underside of the the tent is just not really my jam. Just think…. you'll spend your evening UNDER the tent, not outside looking at it. So make what you and all your guests see pretty! It's definitely an added expense, but totally worth it, in my opinion!!
While the below image isn't a tent (it's the amazing reception barn at Adaumont Farm) from Kristy & Reed's wedding and it has the same effect.