Like every year, I know camera's are usually a popular Christmas gift. I know many of you may be in the middle of researching which DSLR to buy… and I want to give you a tiny piece of advice that will hopefully lead you to a better gift experience (and save you money!).
Ready…. here it is.
DO NOT under any circumstances buy a DSLR camera with a kit lens! This is the "standard" lens that Nikon & Canon put on their cheaper cameras and "bundle" them. If you are buying this for someone who knows anything about using a DSLR they will promptly take this lens and shove it in a drawer, closet or on to craigslist. This piece of plastic, is really worthless.  With Nikons it's usually it's a 18-55mm, or 50-200mm.
Look…. Best Buy is trying to get you to buy both….. ugh.
Instead, look for "body only" selections. This will get you just the body of the camera, but you'll end up getting exactly what you need, and no crap. You'll likely come out better in the end….. see below;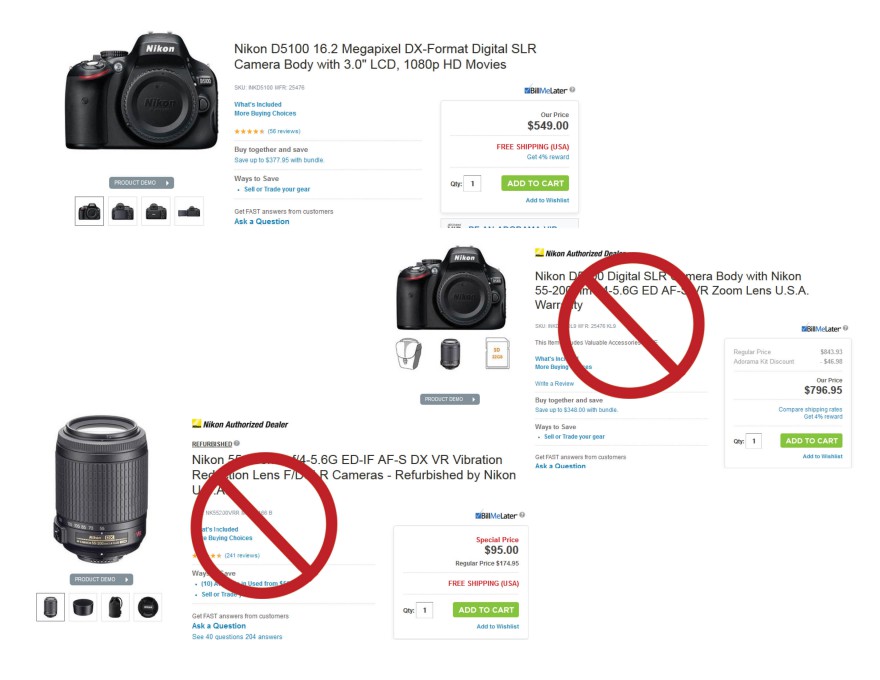 Camera
This "bundle" would end up costing you about $150 more than what you would spend buying the body & lens separate. But ooooh…. it comes with a camera bag! and a memory card! That camera bag is U.G.L.Y. We have one at my day job and it's tiny… holds nothing. Forget about getting a new lens, it won't hold it…. and that memory card…. yeah, pick it up for $22 (or maybe cheaper).
And PS: I don't recommend this lens.
Entry level DSLR's are basically all the same (when it comes to photos… some have video too)…. so don't get caught up on which body to get. My advice on picking a body is to physically hold them. I love the photos a Canon can produce, but man, the ergonomics of those bodies are awful to my hands. You might feel the same about Nikons.
As for which lenses I do recommend; the 50mm 1.8 is a wonderful lens. It was the first one I bought.  It doesn't zoom though (just with your feet!) Good zoom lenses will run you a lot more. Not sure what to get? Give the gift of renting! Most people don't know you can rent all kinds of gear :-)  Lens Rentals offers gift cards, a great way for your giftee to learn what lenses they love.
Hope I made someone's holiday brighter :-)  Want to gift a lesson on learning to use that DSLR? I offer private sessions!
If you have any questions…. feel free to ask!