Last week over on Insta-stories I shared a little tour of the "man cave." I shared because we are not only planning to use this as entertainment space, but also as a space for me to shoot studio work. The kind of shoot we did with the
Kain sisters
.  As much as I love that studio in NoDa, it will be great to have my own space I don't have to pay rent to use, and it will be right in my back yard! We actually ran all the plumbing to the building back in 2016 when we completed our
master suite renovation
. About 6 months after that reno, we bought all the kitchen cabinets for the man cave on sale with Ikea. They have just been sitting, packed in boxes since then! We have finally decided to pull the plug, and refinance the beach house (which we need to do anyway) and pull some cash out to complete this project. I've slowly been collecting inspiration photos over the last year years on
Pinterst
, so you can check that out over there if you want even more ideas of what we are thinking. This building is truly what sold us on the house when we bought it. It offered us a secondary entertaining space we really wanted to have. We were not opposed to it being a basement or bonus room inside whatever house we ended up purchasing, but having it a whole separate structure worked too. We have now been in our house 4 years, and we have done very little with this space. Jeremy finally added a double door to the shop (the new gray door you see). It was a single door, but we needed a wider ramp and door to get the riding lawnmower inside. Ready for the tour? Here she is. That red door has been like a stye in my eye for the last 4 years. If we didn't have plans to just completely replace the doors, I would have painted them. I should have painted them 4 years ago when we moved in!!!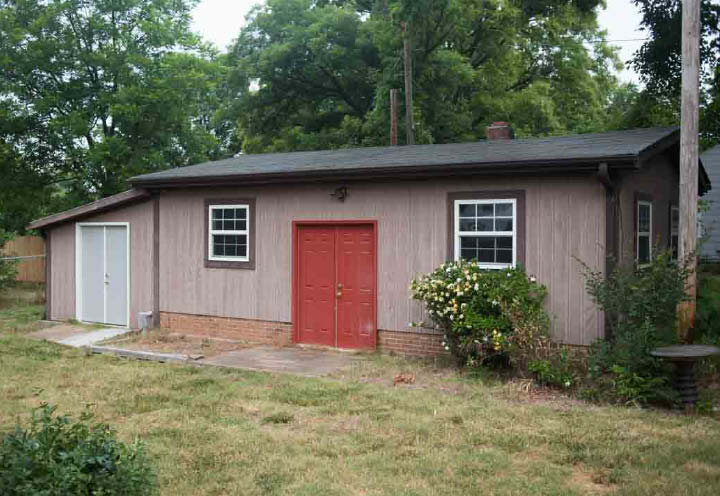 Walking in those doors looks like this. There's a room walled off to your left that was used as an office at one point.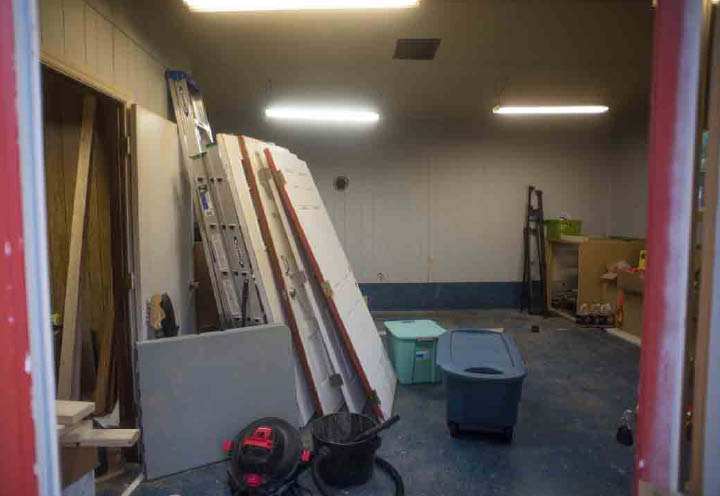 Looking right, it's one big open room. The previous owner or renter put in these strange built in benches around part of the room with speakers. Needless to say, they are going in the dumpster!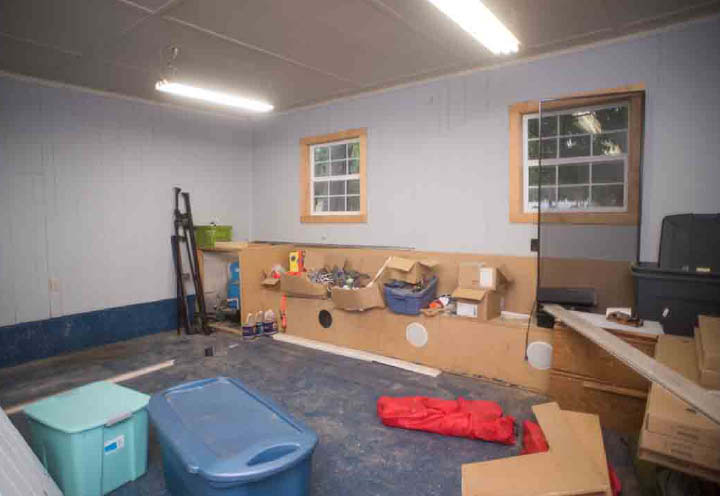 Looking back towards the left, you see that office, and an open space behind it. Where the ceiling fan is, will be the new bathroom.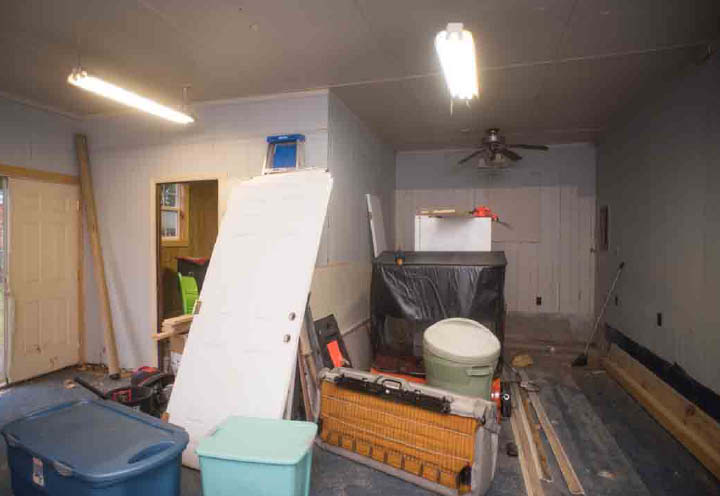 Looking towards the other front corner. Those are all the boxes of kitchen cabinets stacked under the window.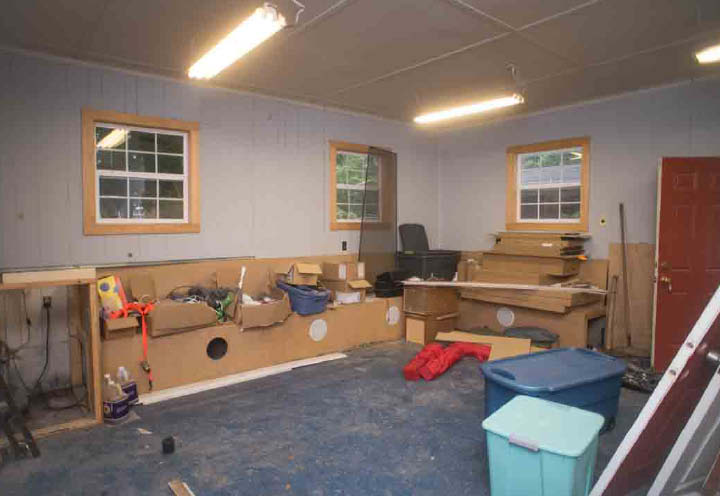 Here's a rendering I made using the Ikea kitchen planner, which I also used when we were planning our master bedroom project. This is standing outside looking in, if the walls were clear haha.

The only drawback to using this program, you have to use Ikea products. So, we likely won't get our countertop there, furniture or lighting... but you get the idea. Here is the view looking from the back right corner. The two large things, are closets. You'll walk between them to get to the bathroom (that's what we are thinking for now... maybe we'll make one larger closet?)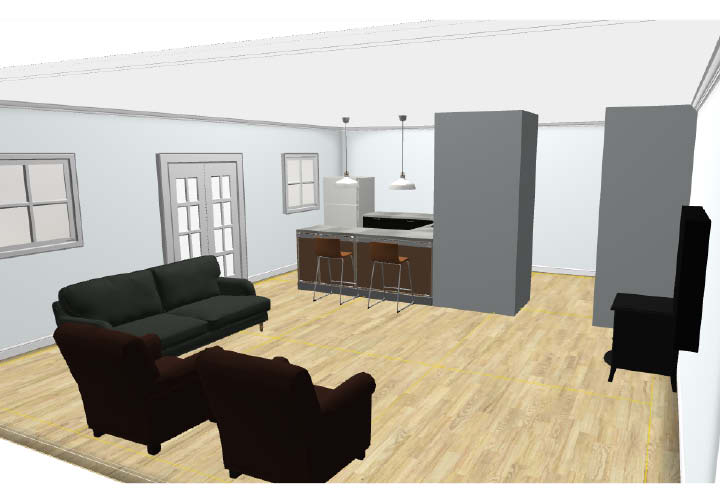 I love the idea of doing something fun and masculine with the bathroom tile. (both images found via Pinterest and are on my board linked above)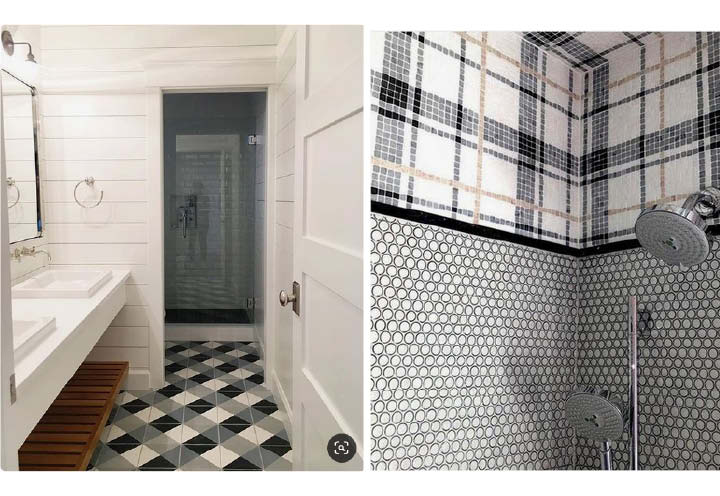 Here's the overall look we are thinking. The bar stools and cabinets we already own. The stools are from Homegoods, and the cabinets are from Ikea.  Jeremy fell in love with this chair when we picked out our sofa back in December, so it's on his must-have list. The sofa pictured is just a placeholder, I think it would look nice, but I prefer something a little lighter since the chair will be dark and the cabinets are black. Both the sofa and chair are from
CoCoCo Home.
We are looking at a lighter granite counter, and probably a large stainless sink. We already have a fridge out there, it's white, and I'm planning to paint it with chalkboard paint.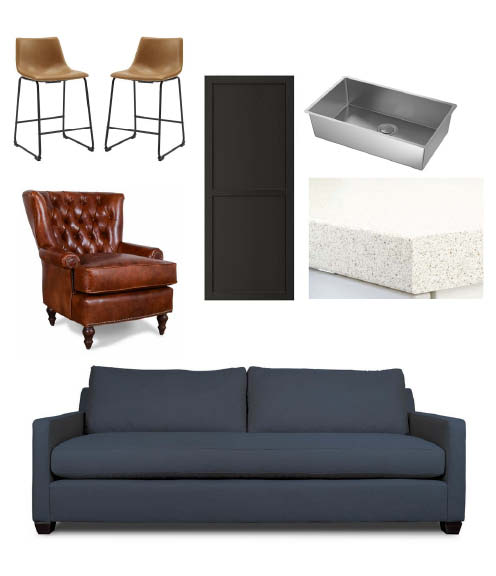 The day Jeremy fell in love with the chair....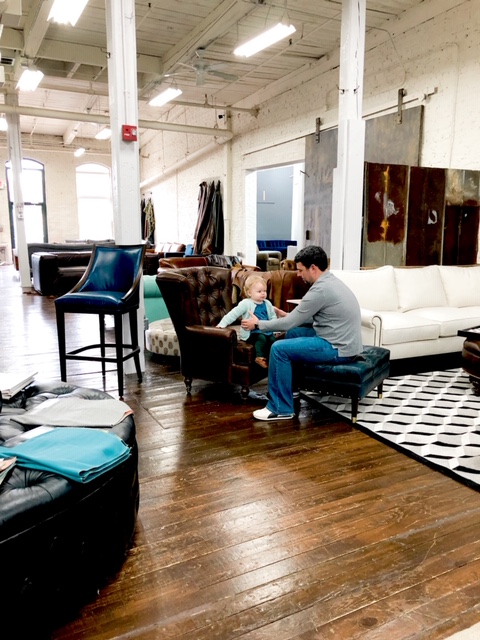 We currently have our an office/guest room in our house, and we would love to move our office out here too. Here is the current, below it is the plan.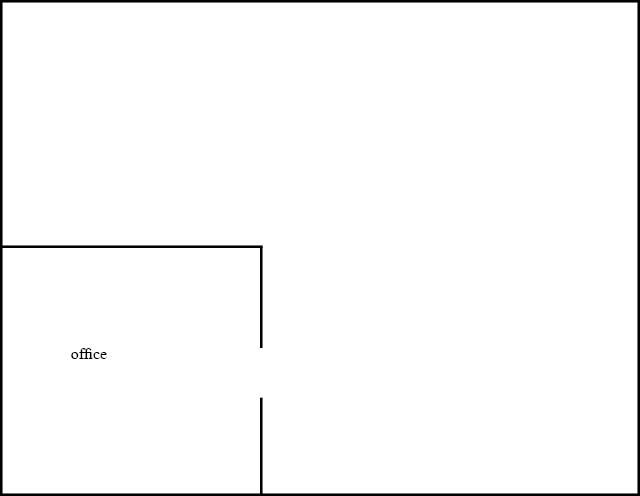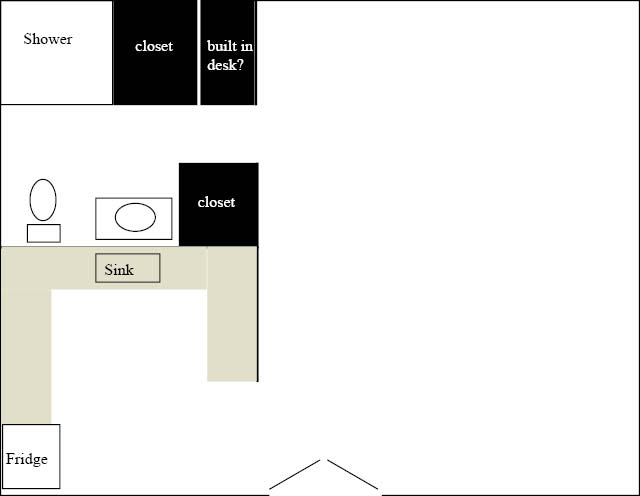 Jeremy also determined we will have to completely redo the exterior siding.... ugh. We thought we were going to be able to keep it and just paint it, but he discovered there's no vapor barrier laid behind it, so it's got to come down.  We have talked about vertical board and batten style siding, painted white. I've also got my eye on some nice window boxes! (images from my Pinterest board linked above)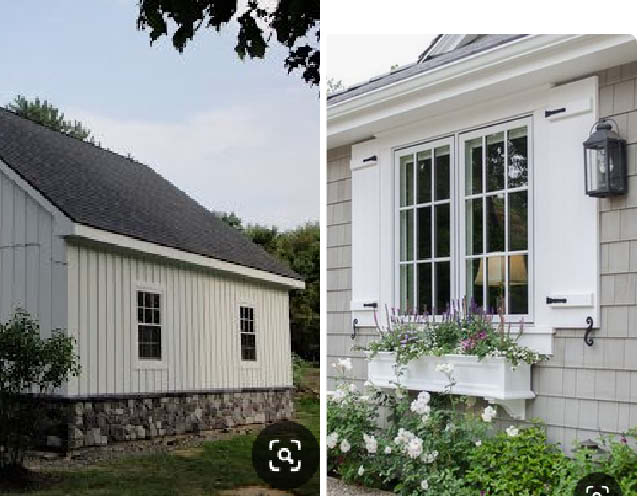 OK, that's what we've got for now! When something interesting happens, I'll let you know. We are hoping to get started this fall!