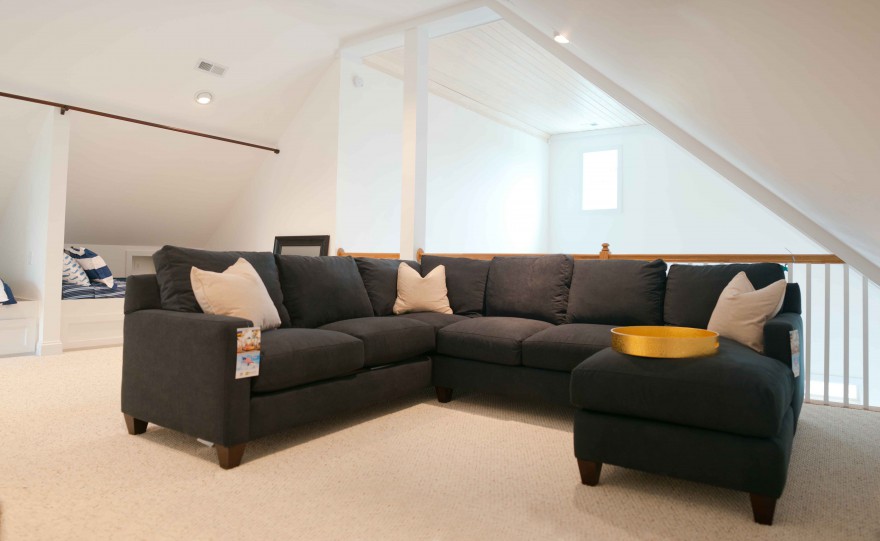 One of big ticket items we held out to purchase was furniture for the loft. Since it's the least used space we figured we could wait a little longer (and save up) to furnish it. About 2 months ago I stopped in Furnitureland South to see the Klaussner sofas that I was told they carried. It's a huge place, so I asked where to find them so I didn't waste any time. I spotted the Fuller sofa, and knew it was pretty perfect. I took Jeremy back the next weekend and he agreed. We went up to the ordering floor and picked out the fabric and made our order! Then we waited…. about 6 long weeks before hearing it was done and ready for delivery.  I didn't particularly love their delivery scheduling, they initially call and give you a certain one week window and you let them know what days would work within that window. Then they call back with the exact date and time…. if it doesn't work, you have to wait until their next round. (this may be different for local deliveries, but not for the coast). I don't know how to improve this process though. After attempting to reschedule and it not working out, I raced to the beach on Friday afternoon to meet the truck by 6. The delivery guys were awesome and were in and out in less than 30 minutes! It's super cozy and lounge-y… I love it!!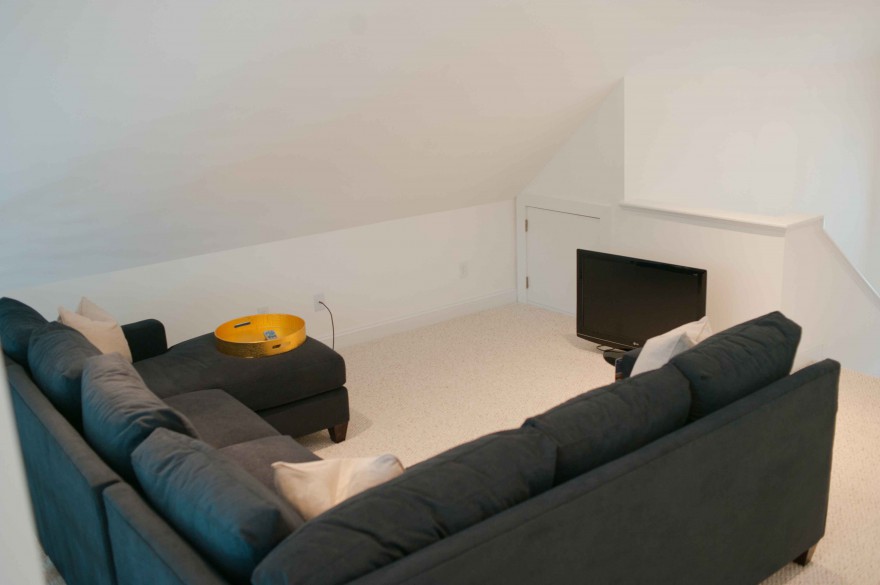 I'm now on the hunt for a sofa table, since there's not really room for a coffee table. I've seen one I like at Homegoods, now to track one down! We also need some kind of tv stand or something.
……Ignore the stack of outdoor cushions behind the sofa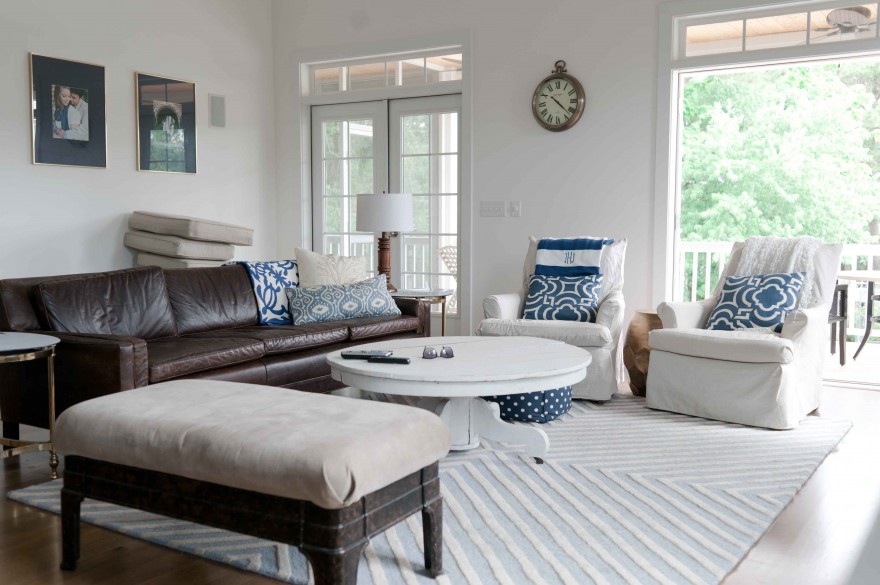 A few other updates: After a chandelier debacle, we ended up with this awesome World Market one (don't worry, we'll tend to that extra wire eventually), I finally got the 2nd chair's slipcover made (and it looks way better than the first one, eh) and my Kate Spade lucite tray found a home on our media console!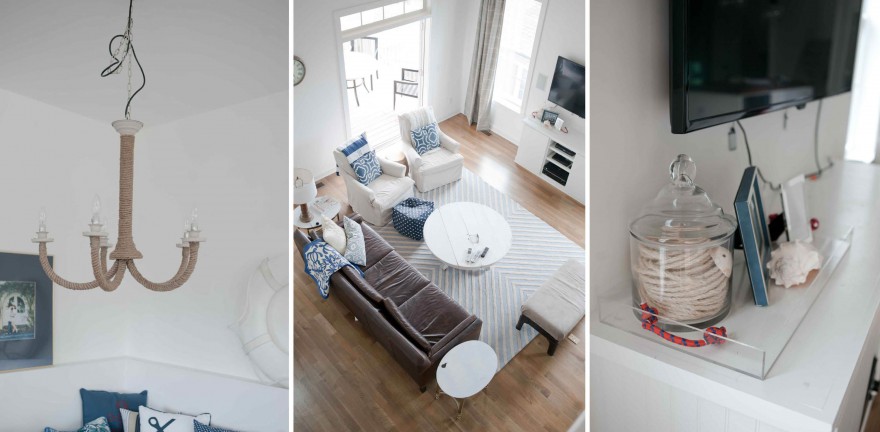 Over the late winter/early spring I made a pair of pinch pleat drapes for the living room. I'm pretty proud of them! I had planned to do 2 panels on each window, but then realized that might look a little heavy right next to the tv (and the in-wall speakers are there too) so we opted to just do single panels and I really like them. I want bamboo blinds for these windows, but they are an odd size, so we need to have some specially made…. read $$$! They look a little gray here, but have a blue undertone and a blue stripe in them.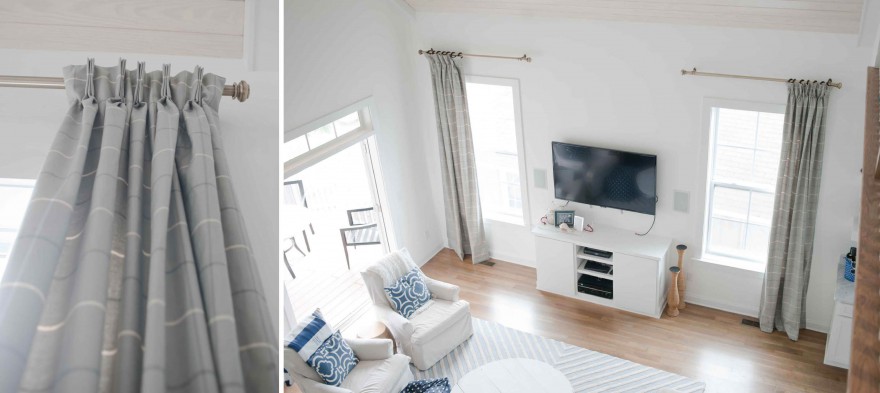 And finally, these little guys are back for the summer! They camp out in the guest room and kennel shutters!