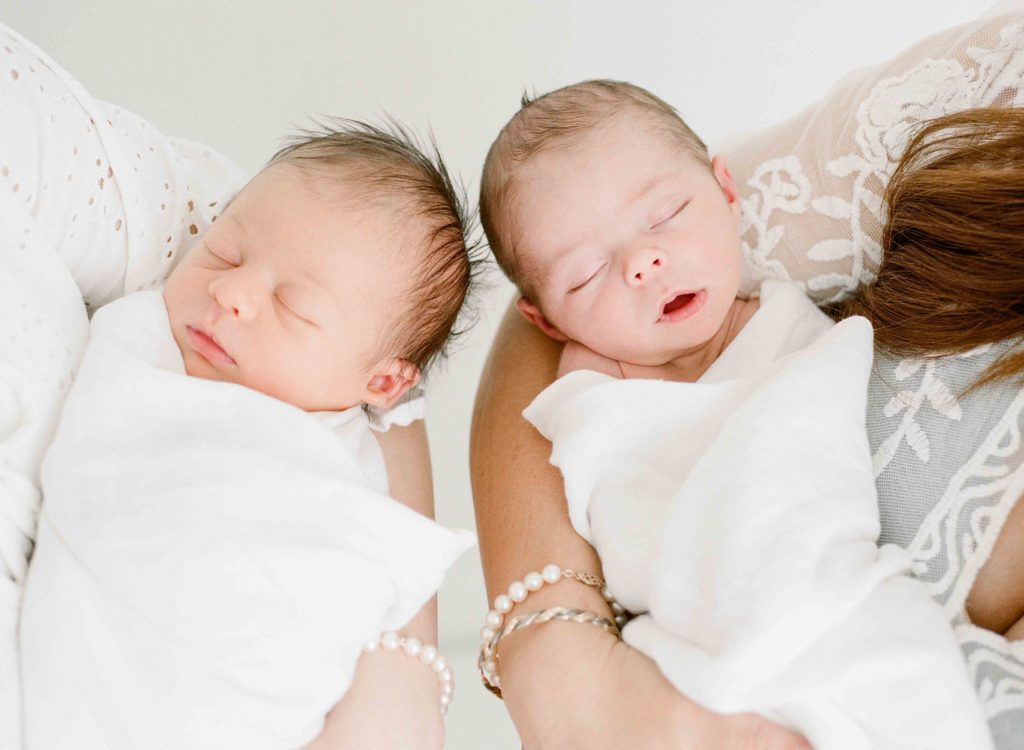 I met Lauren, her mom and sister when Lauren married Brett back in 2019 at the Omwake Chapel in Salisbury, NC. Fast forward, and the sisters are pregnant together and due within just a few weeks of each other. Lauren's sister, Ashley reached out on behalf of both of them to see if a dual studio newborn session would be an option… um, yes. Please bring all the babies to me!
Lillian was born first, then Nora came along a few weeks later! Ashley, Devon and Lily traveled down from Winston-Salem while Lauren, Brett and Nora came from Salisbury to see me!
The families arrived at my studio in Huntersville, NC with sleepy babies for their session less than a week after Nora was born. These mamas utilized the studio wardrobe and I even ordered a set of matching white swaddles for the babies. I know twins or cousin-twins are rare to have the opportunity to photograph, but I'm ready for the next set with these swaddles! Lauren and Ashley's mom was also in tow to help wrangle diapers, burp cloths and clothing changes! She's a trooper and falling right into her new roll so well. The new moms brought along their take-home outfits that the girls wore home from the hospital, perfectly dainty matching gowns from Feltman Brothers. I just love the classic smocking on these gowns, an heirloom piece for sure!!

The dads were troopers too, donning whatever their wives wanted them to wear, changing diapers, fetching pacis and loving on their sweet daughters.
For Client Use In Studio:
Lauren's Eyelet Dress – Mulberry & King
Ashley's Lace Dress – TJMaxx
White Swaddles – Amazon

Client Provided:
Matching Gowns – Feltman Brothers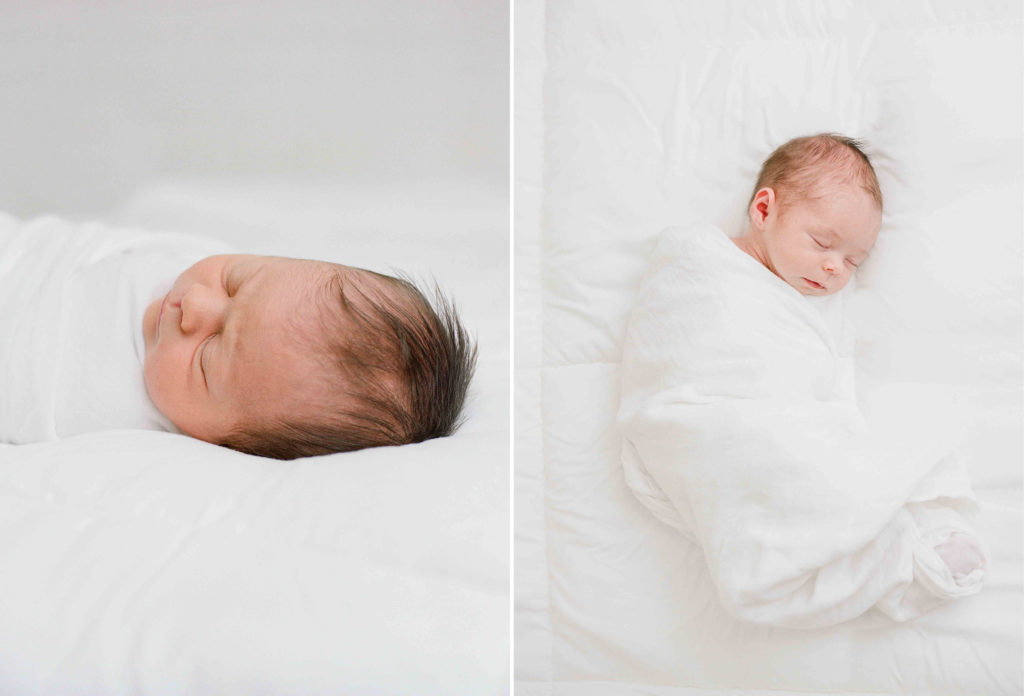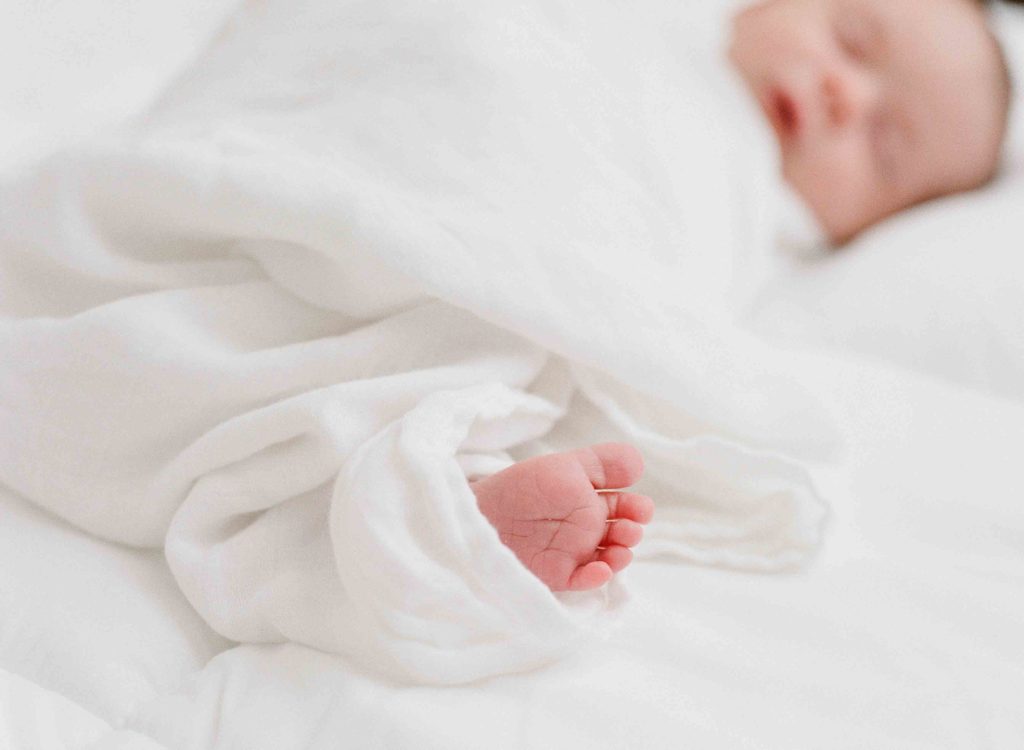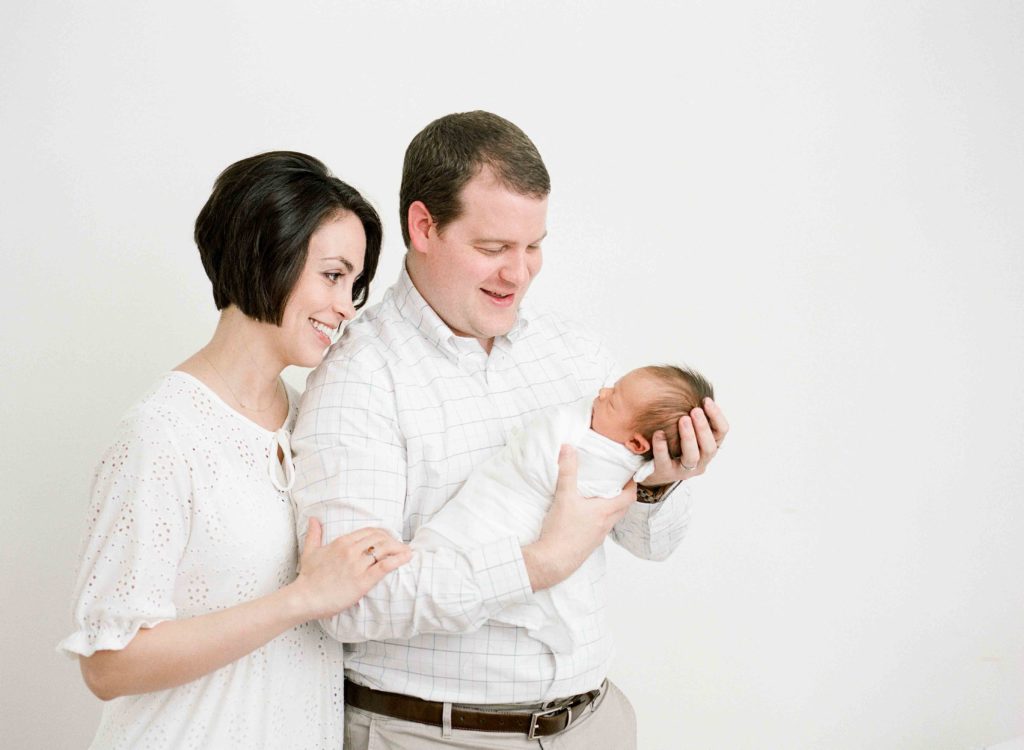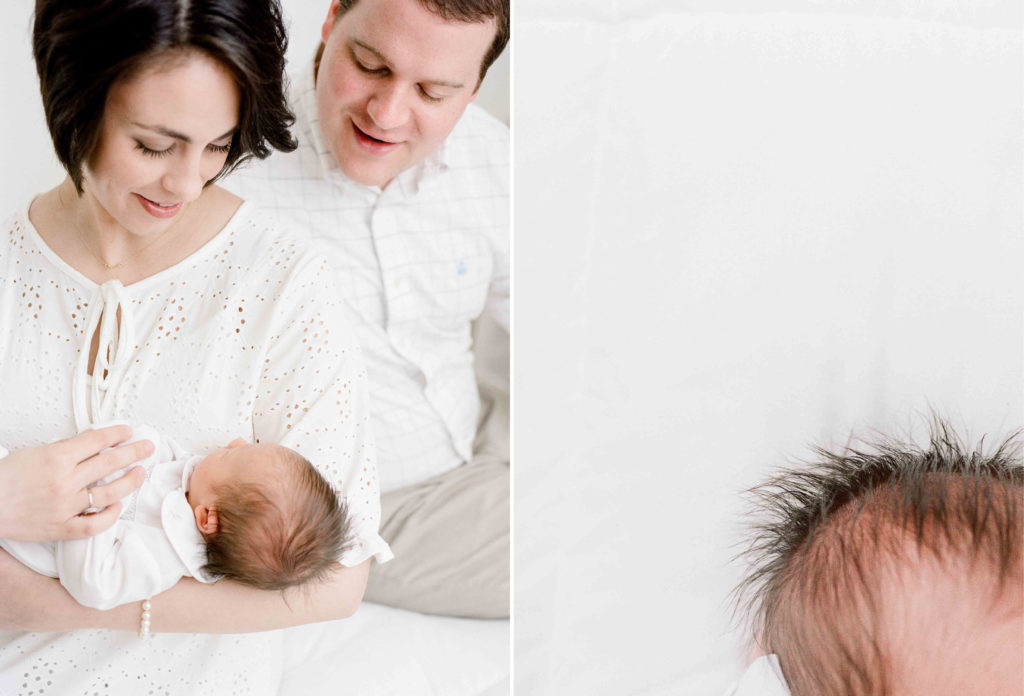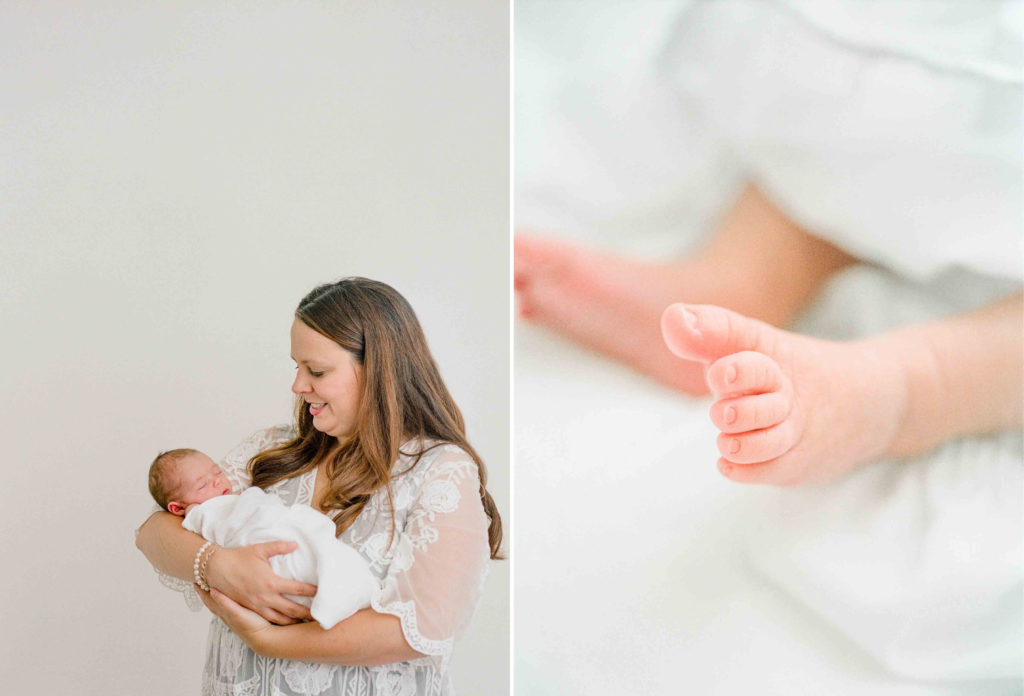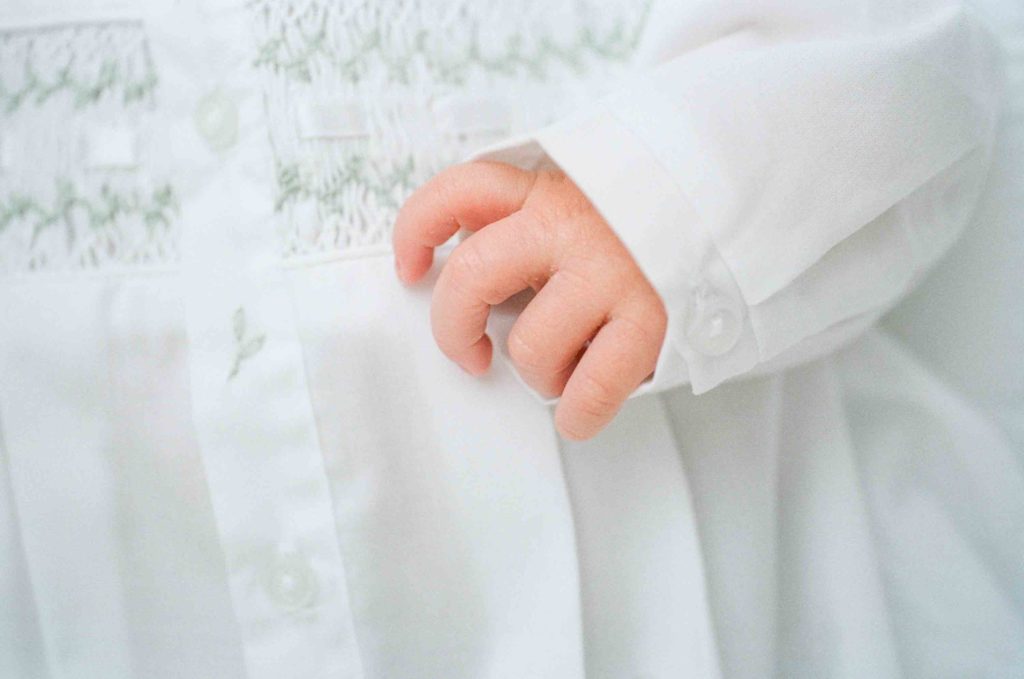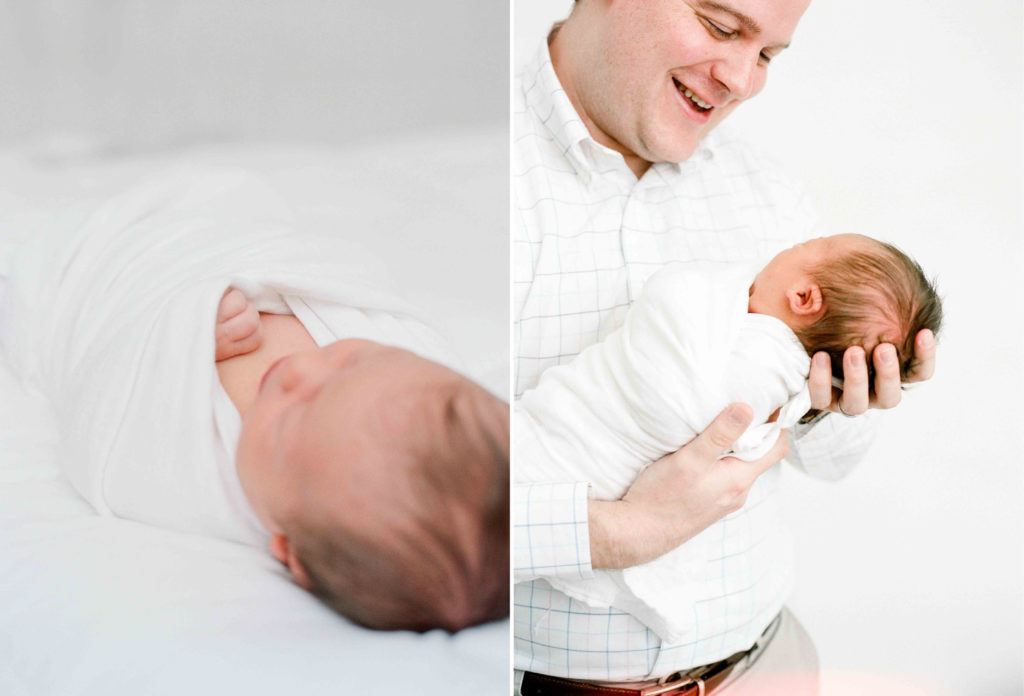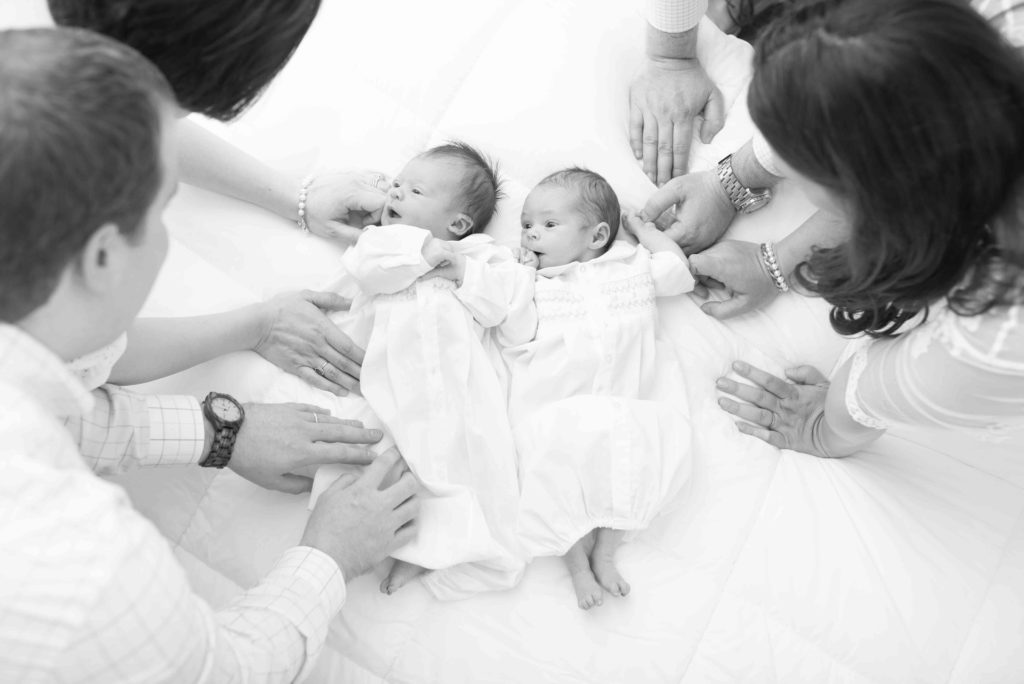 See more of my newborn work here, and contact me to book your session!
All images shown except the last one are all shot on film. Learn about why I love photographing on film here!