Lauren is one of those impossibly beautiful gals, with the sweetest personality to match. She's the kind of girl you want to hate because she's so pretty…. but you can't because she will kill you with her kindness (and so will her entire family and her new hubby, Brett!)
Lauren and her mom asked for and took every piece of advice I could possibly give them. They were little sponges soaking up all the knowledge… my favorite kind of clients. When it came time for Lauren's bridal portrait, they wanted a beautiful, traditional location. I gave them a short list of spots around Charlotte that fit the bill… but ultimately, they knew someone who knew someone, who pulled some strings…. and we shot her bridal portrait at the Kannapolis Research Station's Murdock Labratory. I had never been inside, but Googling told me this place would be beautiful, and Google wasn't wrong. I arrived to a rotunda style building covered in white marble. It was incredible, and Lauren looked like she was right at home in her wedding gown there. Her mom informed me they'd never had anyone do bridals here before. I honestly don't know if this is something they'll offer in the future, but we were very respectful of the space, so I hope they will!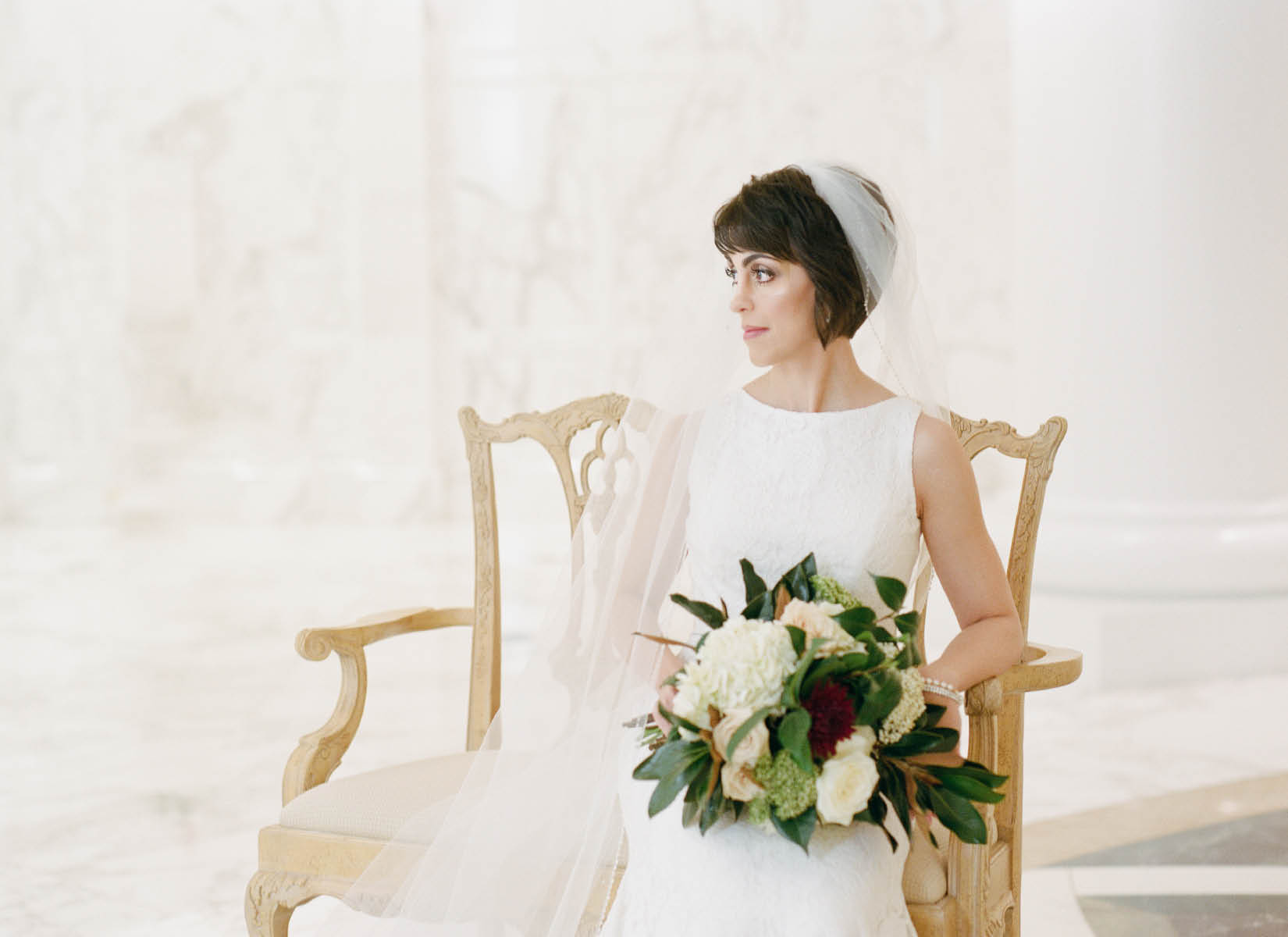 The image below on the right is the one they chose to print and frame. It was stunning!