I'll be the first to tell you, one of my biggest wedding regrets was skipping the bridal session. You see, I wore my mothers wedding dress that I'd had altered (to be strapless instead of long sleeve) and on our wedding day, things were so crazy, rushed that I don't think I really got to enjoy wearing it. It had a simple zipper that got zipped in 0.2 seconds…. no big ceremonial moment of "getting into the dress" for me. I was also busy micro managing 10000 other pieces of my wedding, that I could have delegated out (like tying ribbon on bouquets, and moving lamps… yes, for real).
*All images from Emily's bridal session at The Mayton Inn in Cary, North Carolina, dress from Gilded Bridal and bouquet from Blooming Branch Creative
From Emily:
"So glad I did this! It was such a great day and I was so thankful to see small changes I wanted to make to my dress prior to our wedding day."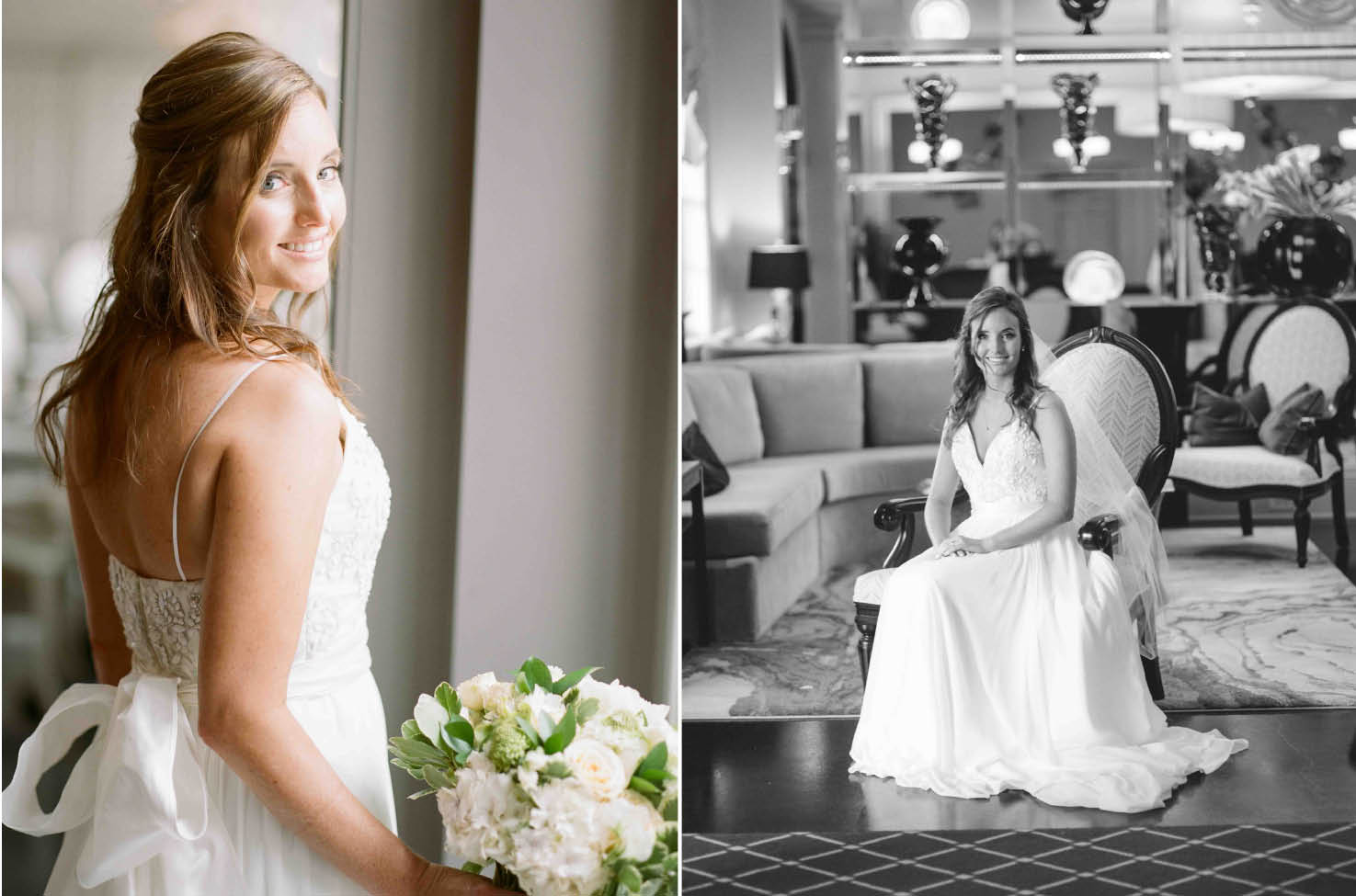 SO! Here are six reasons you should absolutely NOT skip a bridal portrait.
1. See how your dress wears.
I remember just after I got married, I had a friend get married. She got dressed and started down the aisle with her dad, only to realize her dress was never hemmed!!! She had to wrangle holding it up the rest of the day to avoid tripping over it… such a nightmare!
2. Test your hair and makeup style
Most times if you are working with a reputable hair and makeup artist, they will include a trial run in their fee to work your wedding anyway. Now, some will tell you that this is not really an opportunity to do bridals because you may try many different styles and makeup looks, but you'll want to talk with them about that.  However, it will be a good indicator of how your hair and makeup process will go, and how it will photograph! You might think you are caked with makeup, but photos may tell a different story. Of course photos aren't everything, so you want to make sure you look how you want in person, too.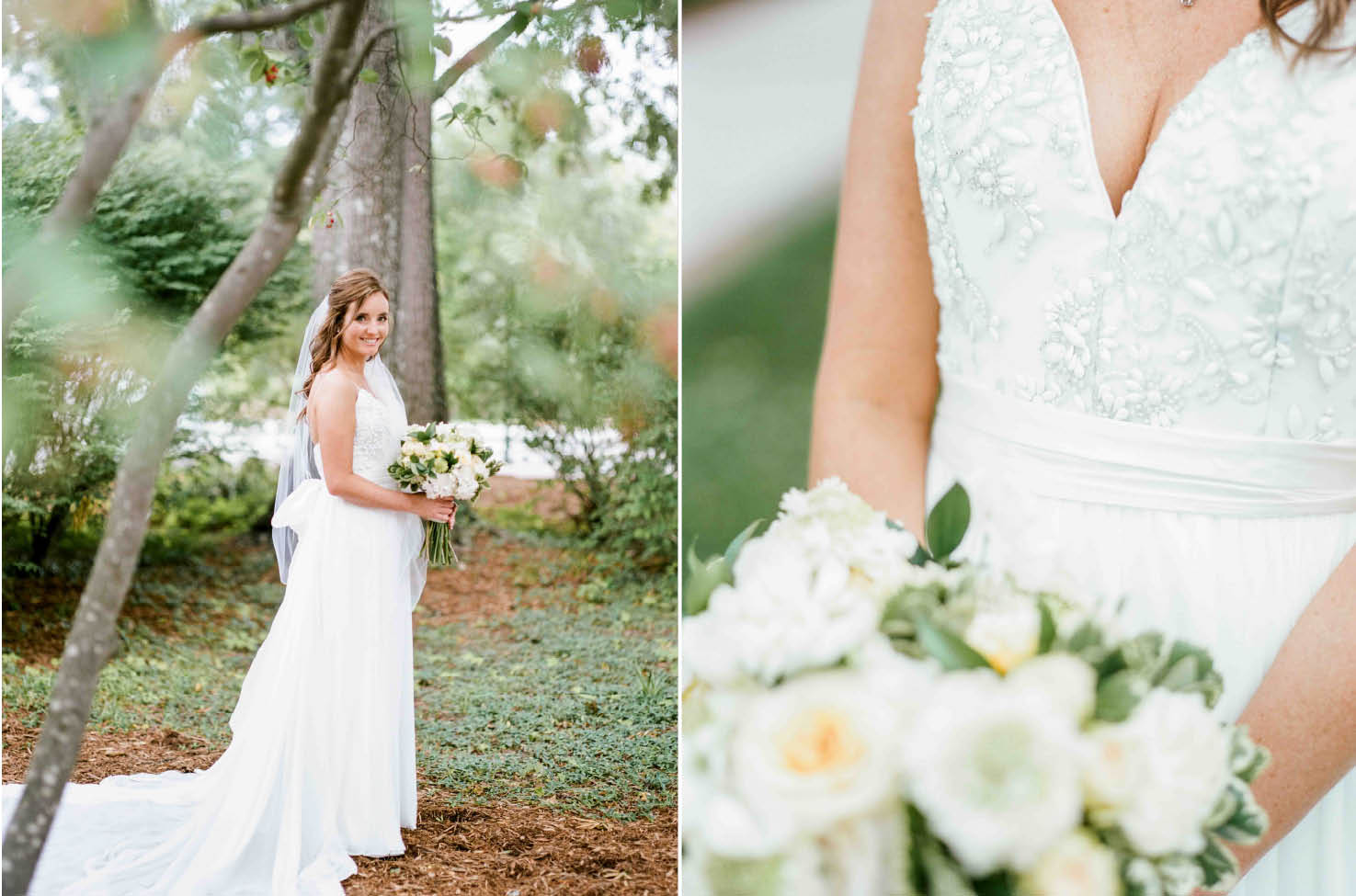 3. Decide on jewelry
You may have several bracelets, necklaces and multiple pairs of earrings you've set aside. This is a great chance to try them and see which you prefer!
4. Test out your florist
Like hair and makeup artists, this might be something they include in their fee to do your wedding. You'll get to see how the colors, textures and size of your bouquet work with your dress. You may decide you want more of a certain flower, or less greenery. On the note of YOUR bouquet, have one made that you love. Spend extra to have your favorite flower, pretty silk ribbon, etc. Why? Because IT WILL BE IN ALL YOUR PHOTOS! You can skimp on the bridesmaids and centerpieces…. but please don't skimp on yours!! Also, I ask for it to be delivered to the bridal suite so I can photograph it with your other details… so it will be used in many different capacities.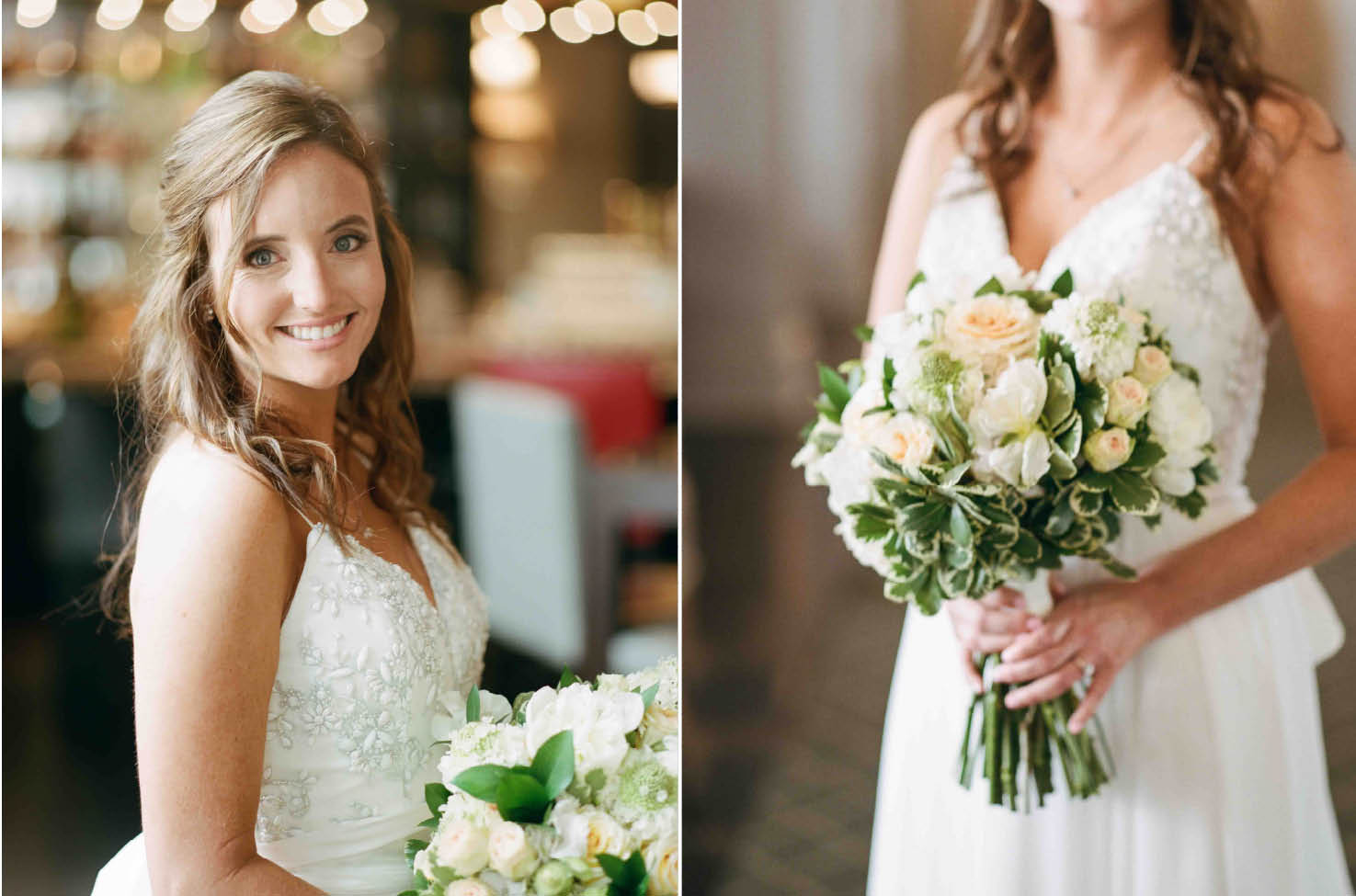 5. Decide on undergarments
You'd be shocked how many times brides decide after their bridal portrait to take their dress to have cups and or boning sewn into their dress because trying to keep a strapless bra up and comfortable for 8+ hours sounds like a nightmare after only 2 for their bridal portrait. You'll also know what undies work and don't work under your skirt. I've watched so many gals go through different cuts, Spanx, commando, etc. trying to make sure their rear end looks flawless on their wedding day!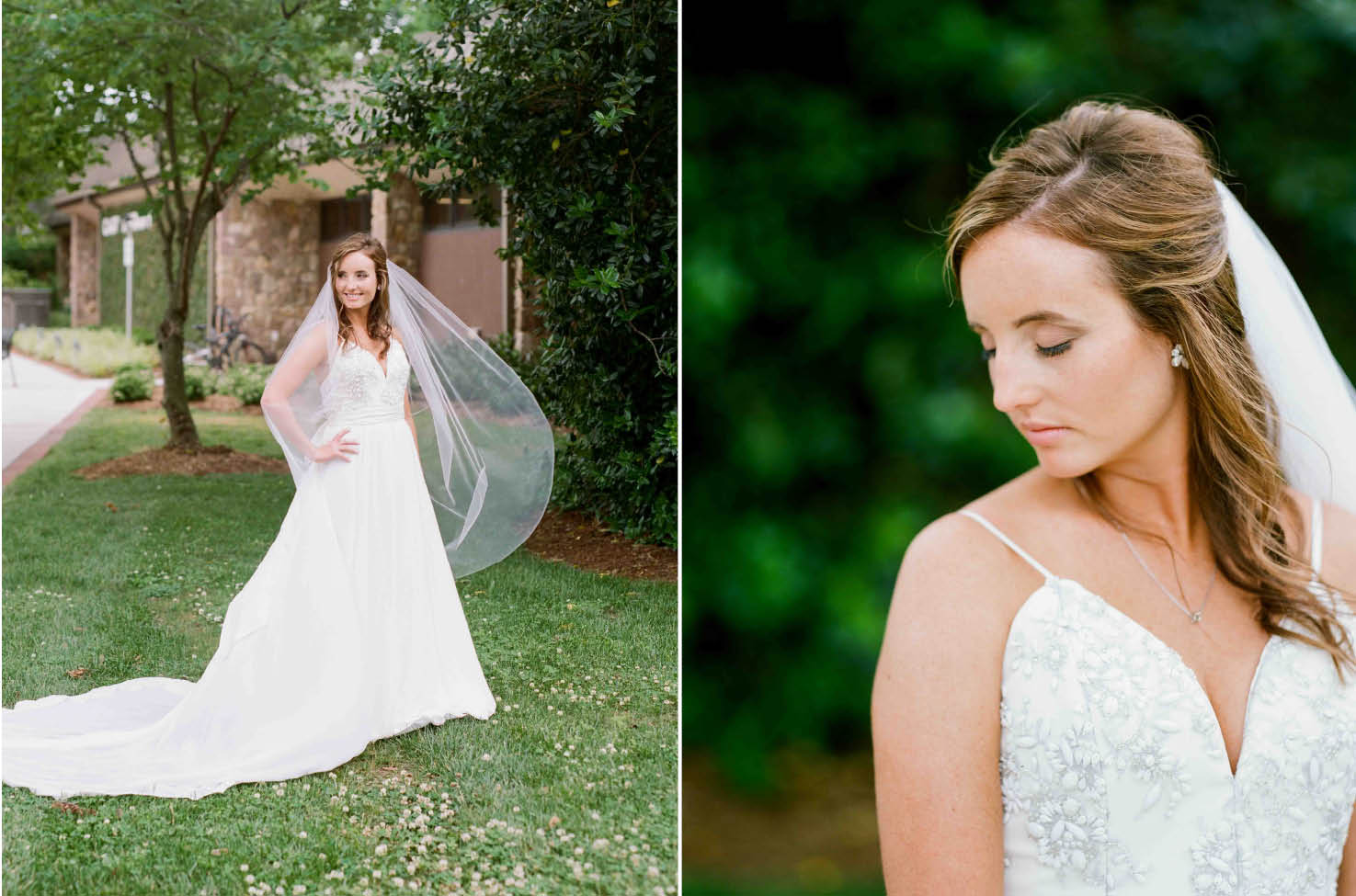 6. It's all about you
Let's face it, your wedding day is too…. but it's just different. The time flies on wedding days, and it's usually more about sticking to a schedule than getting to be doted on by you mama, sister or best friend. Having someone help you walk, hold your dress, fluff your train and slip your shoes on does not happen for more than five minutes on your wedding day, but on portrait days… it's like a full 2 hours of fanning you with palm fronds, and who doesn't love that!?