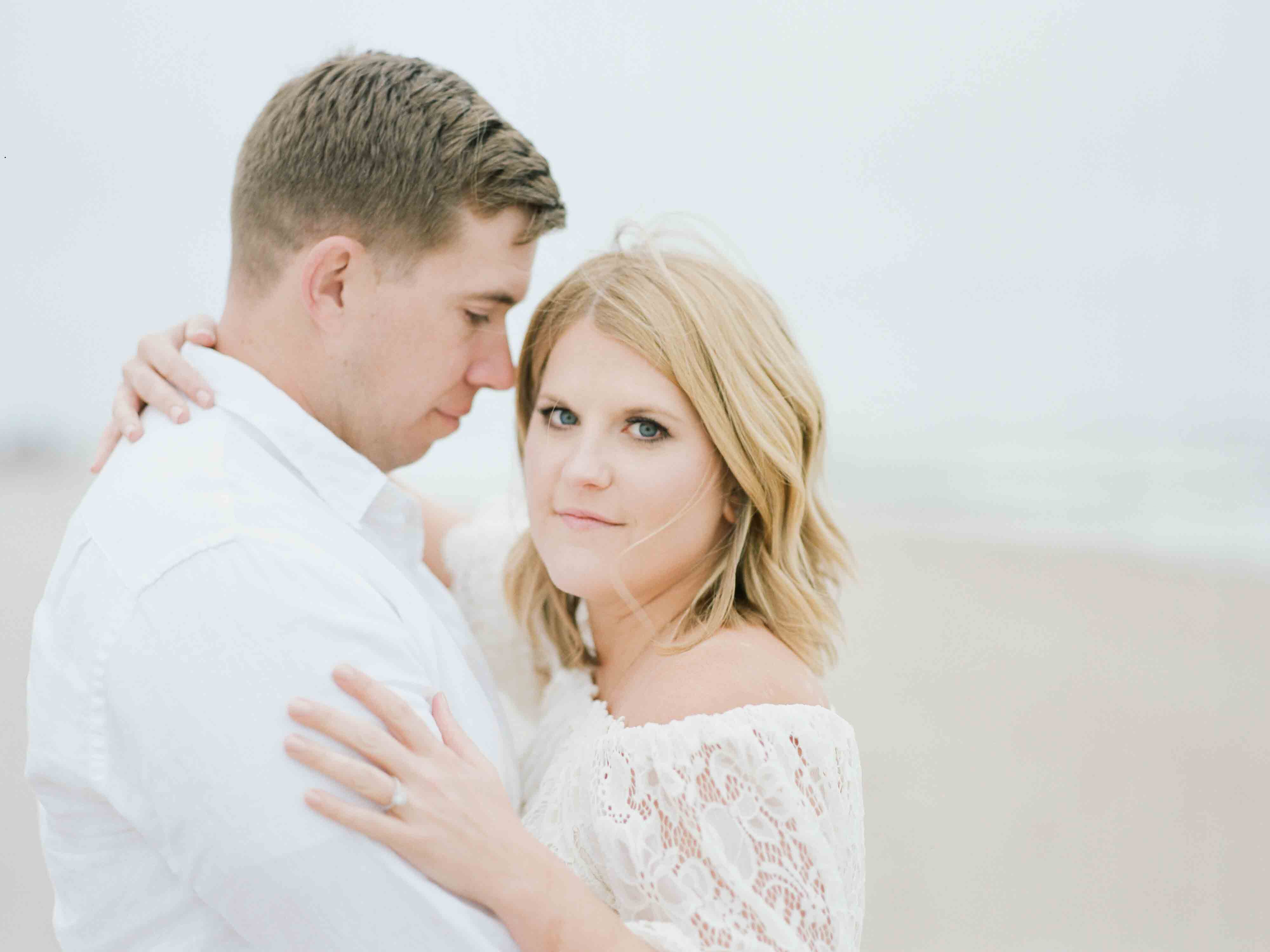 It's zero secret that I love the beach, and maybe even more… I love shooting at the beach!! Year round, clouds or sun, it's my happy place. Because of our house location at Carolina Beach, I tend to shoot there 95% of the time (or Kure, or Fort Fisher… all are on the same island, if you aren't familiar). When Ryan and Jessica came to town from Texas for a weekend of planning for their August wedding at Wrightsville Manor, I suggested we change it up a bit, and head over to Wrightsville Beach. It's the island just north of us, and just a few minutes up the road. It never ceases to amaze me how every beach along our state is so different. When I lived in Wilmington, I spent many afternoons on Wrightsville and had forgotten just how lovely this beach is. We met up at the very south end of the island, where there are wide beaches, and rolling dunes for days. Because of the time of year, the beaches were virtually empty…. perfect for pristine beach backdrops.
See guys, winter on the beach is LOVELY… even if you're dodging a few raindrops 🙂
90% of this session is film. Shot on a mix of Ektar 100, rated at 400 and pushed 2 stops and Portra 400, developed at The Find Lab.