We've officially been in the house over a year! It seems like yesterday we were near death moving the fridge up the stairs…. There's been lots of updates since then, but I thought I'd catch them all up here….
*Yes, we are still renting the house*
PS: Ignore the foul stitching of these images, some of them are a little wonky after stitching multiple images together!
We've been holding out on purchasing a sofa for the loft since its not a space we use a lot. We found one we liked in April and ordered it, it was delivered in May and we still love it!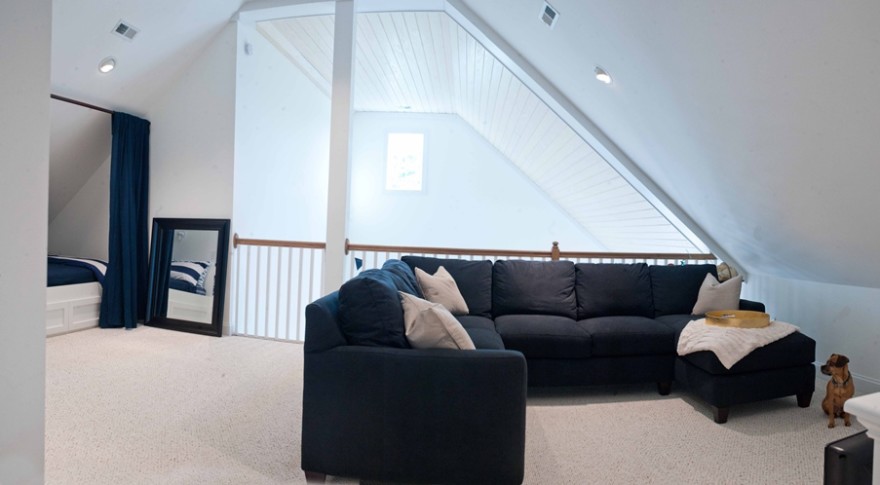 Another item we held out purchasing were barstools. We kept thinking we would purchase something directors-chair-esque, but when these stumbled across my computer, I was sold! I'm part of a Facebook group called Re-Lilly, where you can buy & sell new or used Lilly Pulitzer items. The page administrator got wind that the Lilly Pulitzer Home line manufacturer was going under, and all the remaining inventory was being sent to the Charlotte Re-Store! This included their bar-stools! I snatched them up at about a 75% discount. They also came in white, and while that would normally be my go-to, I decided to add a little sunshine to the kitchen instead.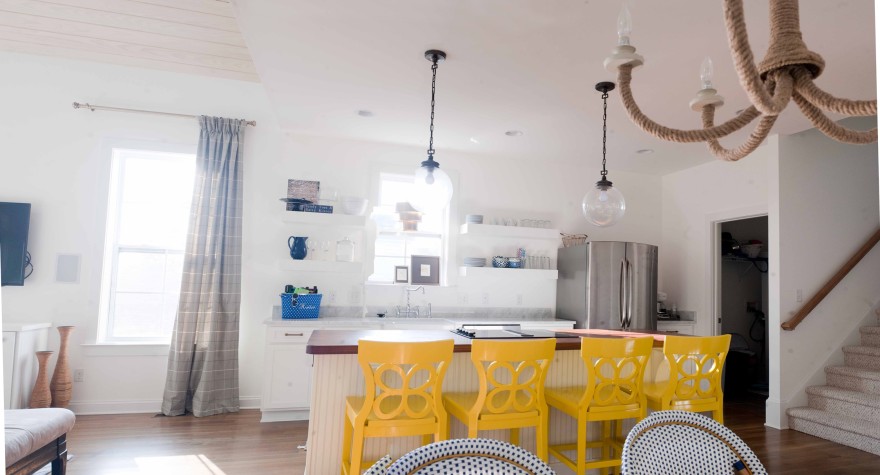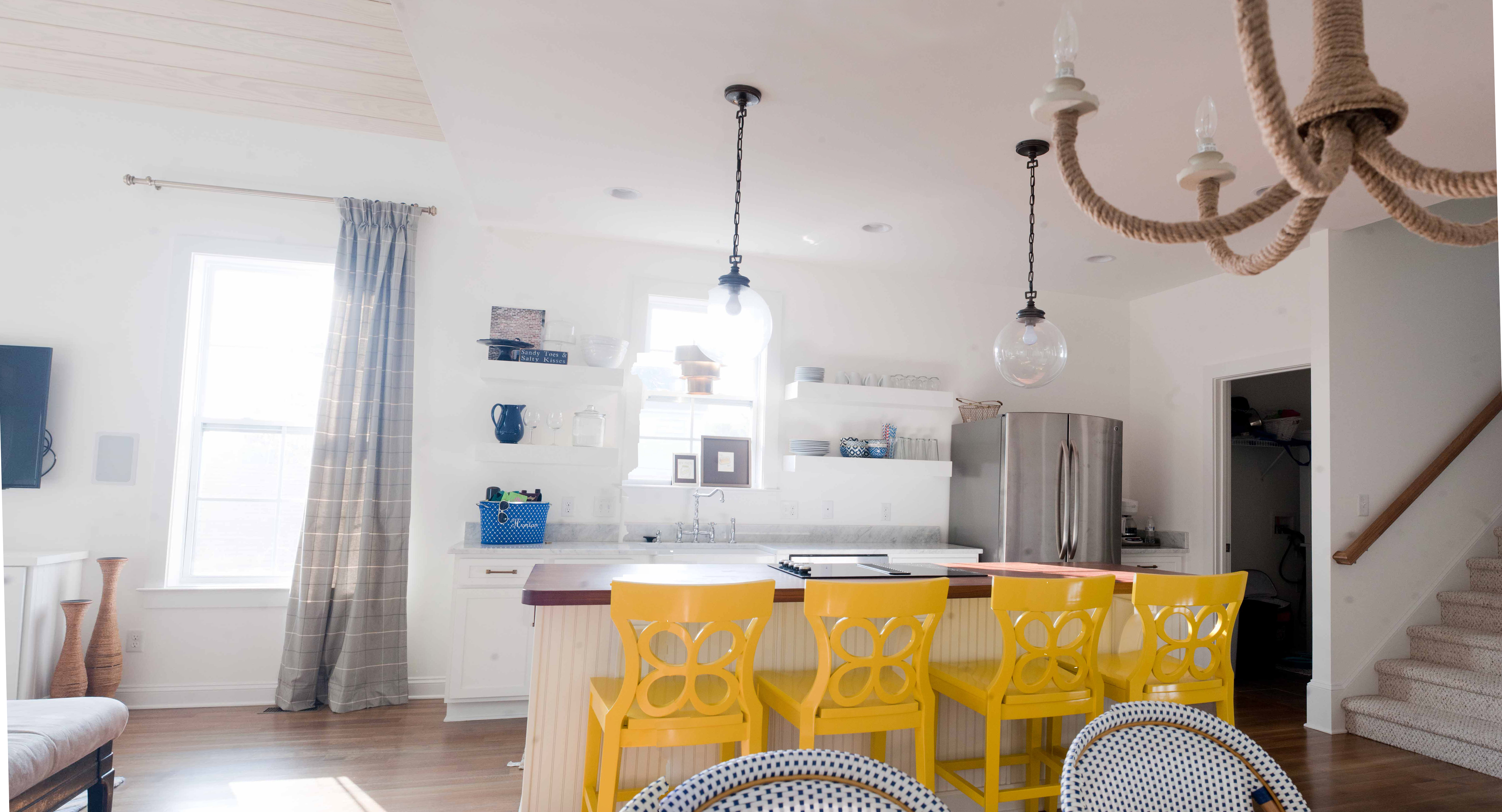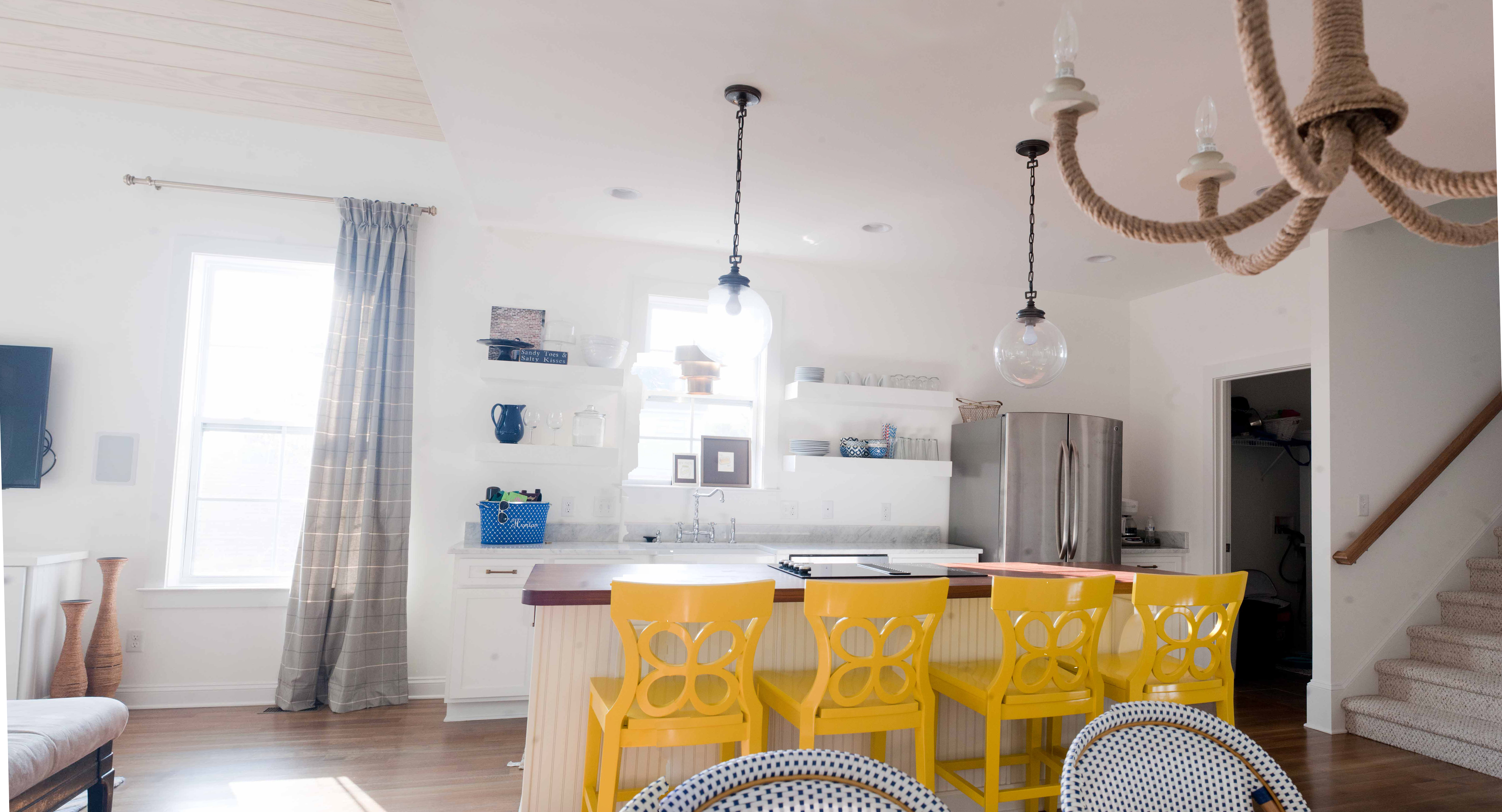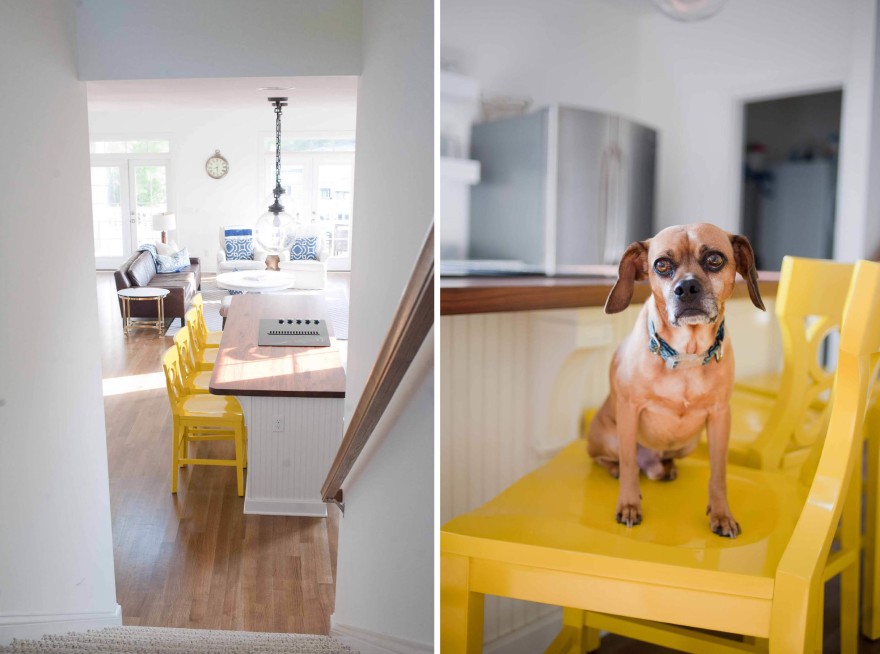 After a year of waiting, Jeremy finally got my tv hung over the tub in the master bath. There's been lots of bubbly soaking-wine drinking-HGTV-watching going on since! (note the wall still needs patching… grr!)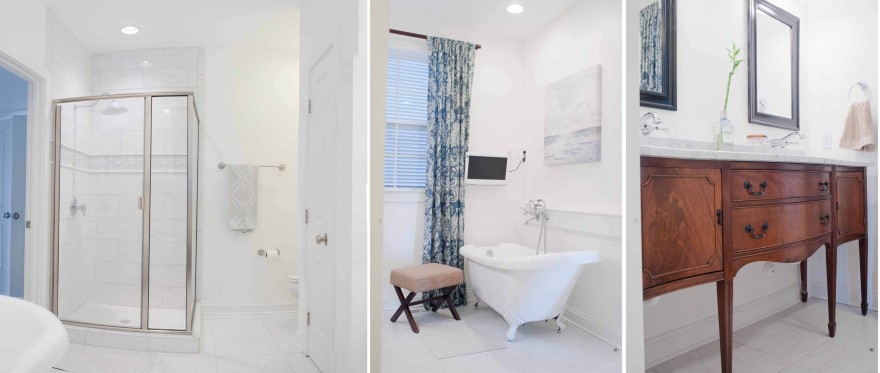 A chandelier debocle landed us with this one from World Market (no longer online). The wiring is a little funky, so we need to fix it and shorten the chain (you can't see in the photo here, but we have it hooked up) – but it's a vast improvement over the light-bulb hanging out of the ceiling (which we still have in the guest room….)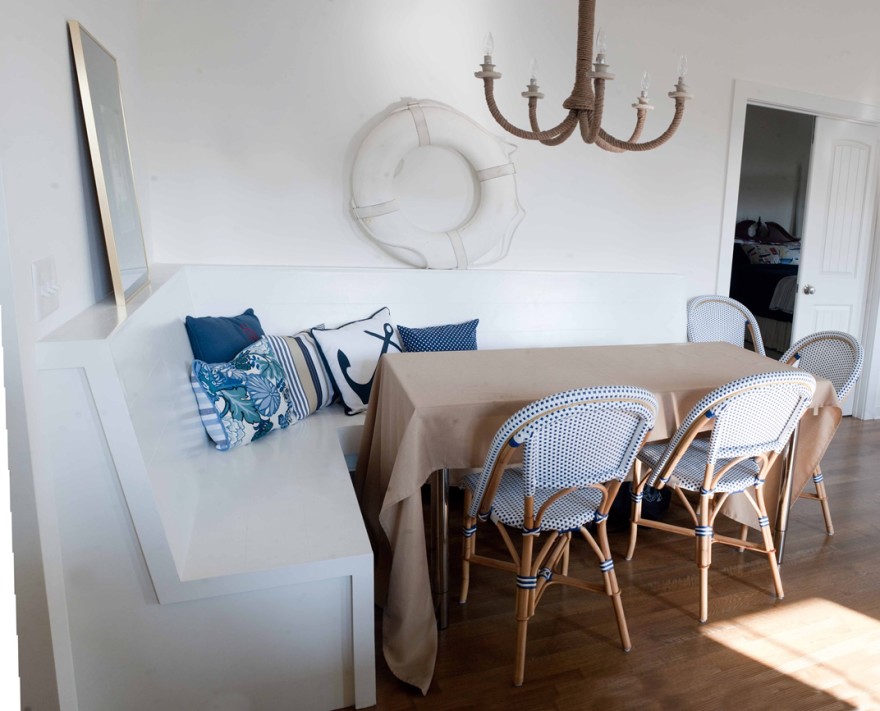 I finally finished the "curtains" for the loft beds (they're actually thin blankets from Ikea…. same as the ones on the bed) and got them up (although Jeremy didn't secure the rods to the brackets and they came crashing down this past weekend…. add that to the to-do list!) We also still need to add the handles to the bed drawers.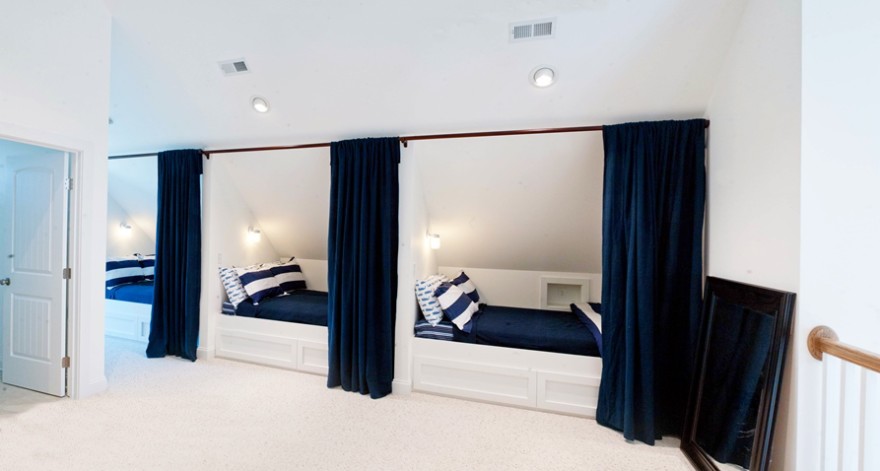 A few more…
I want to find prints to hang above the bed, and I have these sconces picked out to hang above the nightstands.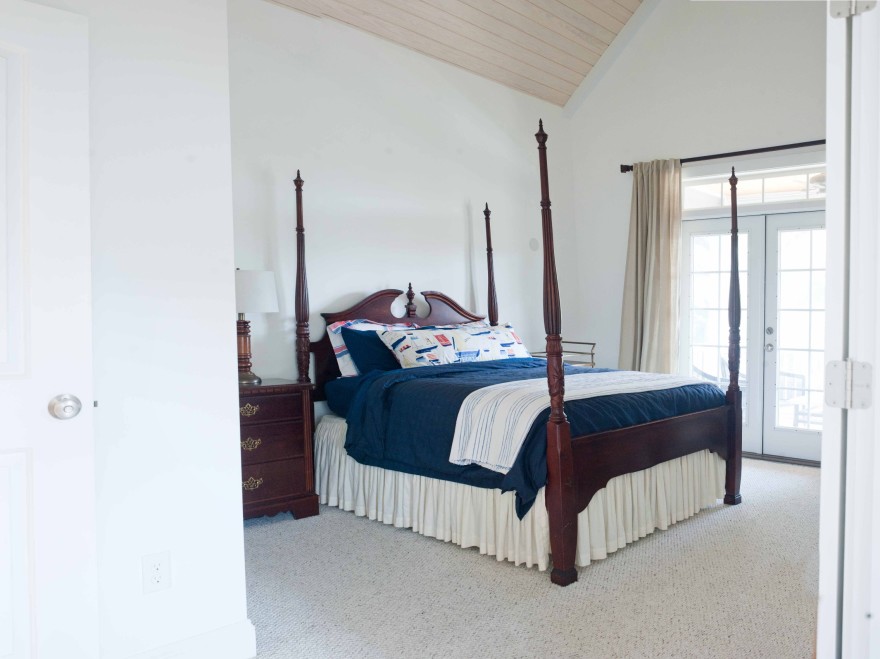 The mirror needs to be hung in the guest bath… but that involves moving the light higher….