We spent the weekend soaking up the last of the summer sun and working on a few small projects…. It's funny how small projects turn into giant ones, huh?
About 5 weeks ago I stopped by Mary Jo's to hunt for some good drape martial, and came home with 4 yards of one that I just loved. I knew I would use it either in the living room or master bath, but wasn't sure yet which. Looking back, I don't know why I didn't gust go ahead and get 7-8 yards, so I would have enough for both panels! I decided I wanted to use it in the master bath and made it a point to pick up more yards a few weeks ago. Over the weekend I finally got around to sewing the panels and getting them hung (only a 2 month process to hem 8 sides, and hang a curtain rod!)
I also picked up this painting on the right…. thoughts? Is it too small for the spot?
The curtain fabric is Lorton by Kravet. I purchased it for $20 a yard at Mary Jo's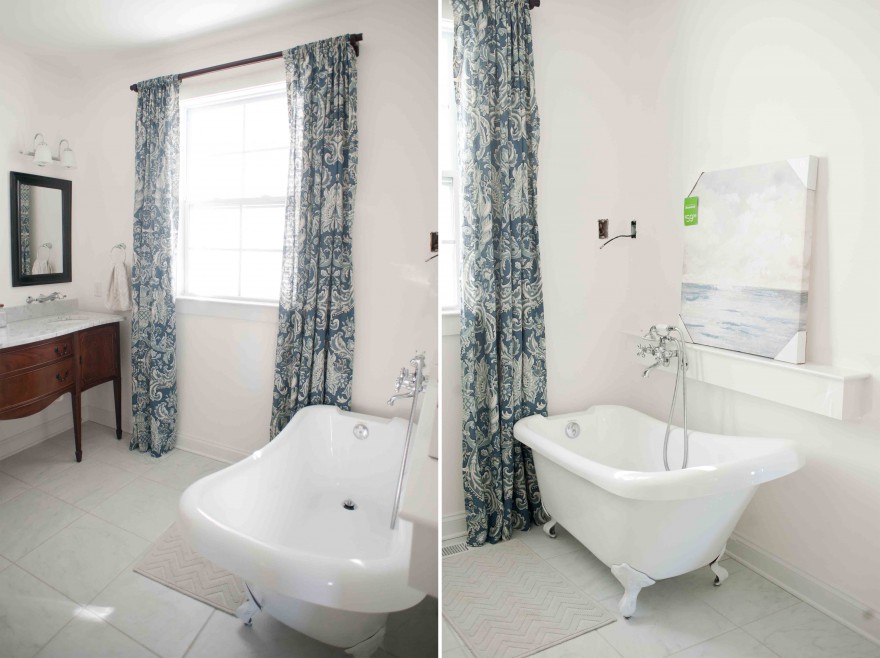 My anchor pillowcases from Garnet Hill arrived… Love them!
…. What would you hang above these beds? It's not on my immediate to-do list…. but I'd love some input!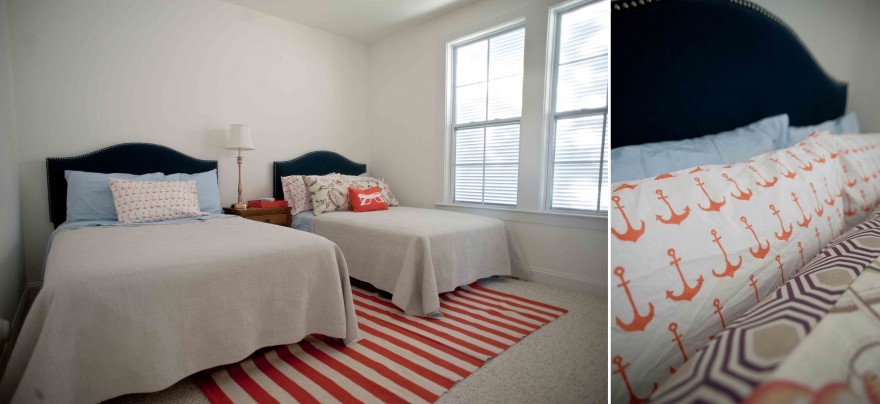 Back over the 4th, one of our island pendants bit the dust (literally fell out and shattered all over the room!), I had to scramble to find another on eBay (they're discontinued) and paid a small fortune for it… but it arrived and the threads on the globe needed some glue… we've only had it about 2 months, and finally bought some super glue to fix it and get it hung!
I also picked up these food-related prints (they're actually greeting cards from Southern Weddings!) and framed them up. They will eventually hang over where you see all the mugs (but of course, they didn't get hung either!)